How elections work in Costa Rica
Who can vote? Any citizen 18 or older and present in the country during the time of the election can vote. There is no absentee voting in Costa Rica. The voter must show his or her cédula, or national identification card.
How do I vote? You can find out where your polling station is by visiting www.tse.go.cr and clicking on the Dónde Votar tab. You will be prompted to enter your name or cédula number. Polls are open between 6 a.m. and 6 p.m.
How are legislators elected?
There are no direct elections of legislators in Costa Rica . Instead, lawmakers in the country´s 57-seat Legislative Assembly are decided according to the number of votes cast for each party. The country is divided into seven provinces, each with a predetermined number of seats in the legislature: San José (20), Alajuela (11), Cartago (7), Heredia (5), Guanacaste (4), Limón (5) and Puntarenas (5). Voters select among the competing parties and the percentage of votes those parties receive determines which candidates – preselected by the parties – will fill the regional seats.
How are presidential candidates selected?
Each party selects its candidate either through an internal election in which all party delegates vote or through a primary election. Both the National Liberation Party (PLN) and Citizen Action Party (PAC) held primary elections. Former PLN Vice President Laura Chinchilla beat out San José Mayor Johnny Araya to capture her party´s nomination, and economist and three-time presidential candidate Ottón Solís won the PAC nomination.
Could the presidential election go into a second round?
Under the Election Code, the leading candidate must get 40 percent or more of the votes to avoid a runoff election. If no candidate receives more than 40 percent of the vote, the elections move into a second round (scheduled for April 3 an 4. The two candidates with the most votes face off in a second round.
How much is budgeted for the 2010 election and a possible runoff?
The Supreme Elections Tribunal has set aside ¢ 7.85 billion ($14,060,558) for the Feb. 7 election and ¢ 1.35 billion ($2.4 million) for a possible runoff.
When will we know the results?
As soon as the polls close on Sunday, Feb. 7, the final count will be sent via computers and telephones from the country´s 6,617 polling stations. The results will be posted on the Supreme Elections Tribunal Web site: www.tse.go.cr, beginning at 8 p.m.
You may be interested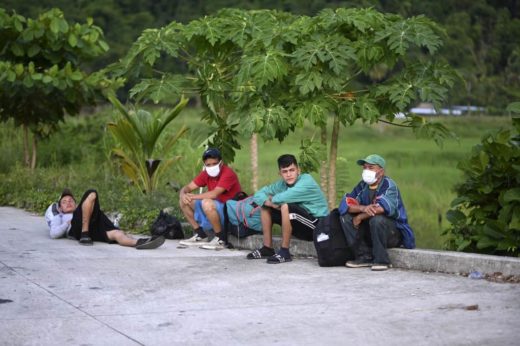 Central America
3739 views