Guatemalan Prison Riots Blamed on Rival Gangs
GUATEMALA CITY (EFE) – Coordinated riots Monday in three Guatemalan prisons killed at least 30 inmates described as members of rival street gangs, according to police and emergency medical personnel.Fighting with guns and knives broke out almost simultaneously in the El Hoyon and Canada prisons in or near Escuintla, 55 kilometers (32 miles) south of the capital, and in the Pavon penitentiary on the southeastern outskirts of Guatemala City.The 13 prisoners slain in El Hoyon reportedly were members of the rival Mara Salvatrucha (MS-13) and Mara 18 (M-18) street gangs.The Ministry of the Interior said the fighting in El Hoyon left some 20 other prisoners, and at least one corrections officer, wounded, while an investigator with the district prosecutor's office said the number of injured could be as many as 80.Two people were killed in the Canada facility, according to Osmin Revolorio of the National Ombudsman's Office. He attributed the deaths to a grenade blast. Eight were reportedly slain by gunfire in the Pavon penitentiary.Interior Minister Carlos Vielman said army troops were deployed to the three institutions to support police in securing them.He also denied that any inmates escaped in the course of the incidents, but residents in Escuintla told local radio stations they had seen suspicious people spattered with blood outside El Hoyon.
You may be interested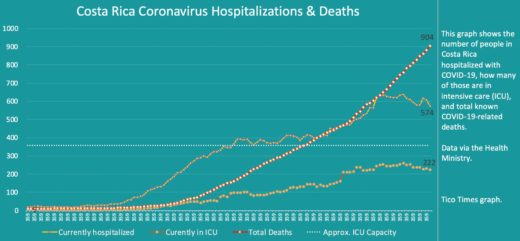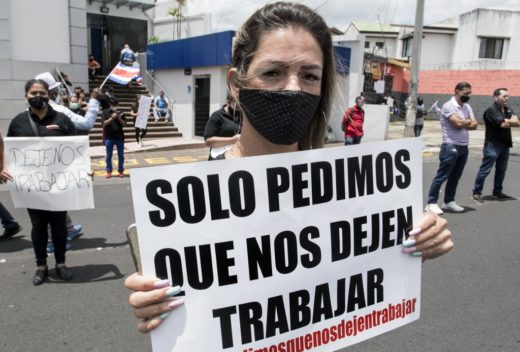 Business
3341 views
Some 34 million jobs lost in Latin America due to pandemic
Carlos MANDUJANO / AFP
-
September 30, 2020
The two aspirers for the presidency of Costa Rica, the evangelical preacher Fabricio Alvarado and the former minister Carlos Alvarado, reach the closing of the electoral campaign for April 1st with a technical draw, according to a poll disclosed this Friday.