It was a leap of faith that led me to Costa Rica to work with sloths. Little did I know that six sweet and very special creatures would touch me so much that I'd change my career path to continue working in conservation.
I met "Café Britt," the nickname for this juvenile group of orphans, after months of wild sloth research at The Sloth Institute (TSI). After seeing wildlife in the undisturbed jungle, I knew that I would forever be an advocate for all sloths' freedom. From the first moment I met the wide-eyed bunch, I began to dream about the day they'd be reintroduced into the wild. I'm incredibly grateful that I was able to take part in their release journey.
Each sloth ended up at the Toucan Rescue Ranch for different reasons, but most were direct consequences of human encroachment on wildlife. Lenny arrived as a singed orphan after his mom was electrocuted and killed while crossing power lines, an all-too-common problem for sloths in Costa Rica. Latte was found on a road, weighing just 400 grams, after her mom was likely struck by a car. Chispa's mom fell onto concrete and succumbed to her injuries, leaving tiny Chispa motherless. The rest of the group — Bowie, Chai, and Ringo — were orphaned for unknown reasons.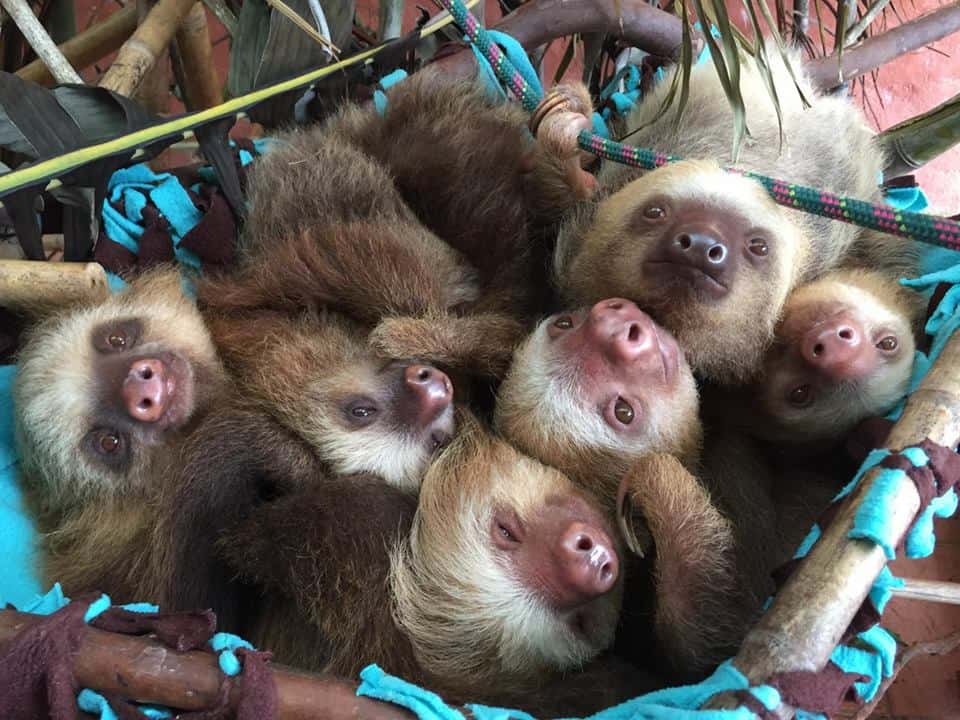 Many of the sloths that arrive at the rescue ranch are already dying before they reach the clinic doors. The work that goes into reversing this imminent path to death and ultimate journey to release is an extraordinary commitment, often taking over two years. Luckily, these sloths were fighters. Not only did they survive, but they also flourished. As I worked with the resilient group day after day, their unique personalities began to shine. Their eccentricities and interactions constantly had me laughing to the point of tears and they quickly filled a special place in my heart.
The group was not only captivating to watch but unbelievably intelligent and adaptable. They were exceptional at mastering skills required for release. This involved learning behaviors that would provide the best chances of survival – sleeping in high and dense places, foraging for leaves, navigating through trees, and adopting a solitary lifestyle. Eventually, the sloths were ready for the next stage of the process and were moved to a soft-release enclosure at the Toucan Rescue Ranch's Release Site in Sarapiquí, Costa Rica. Here, they fine-tuned their skills and began behaving like their wild counterparts.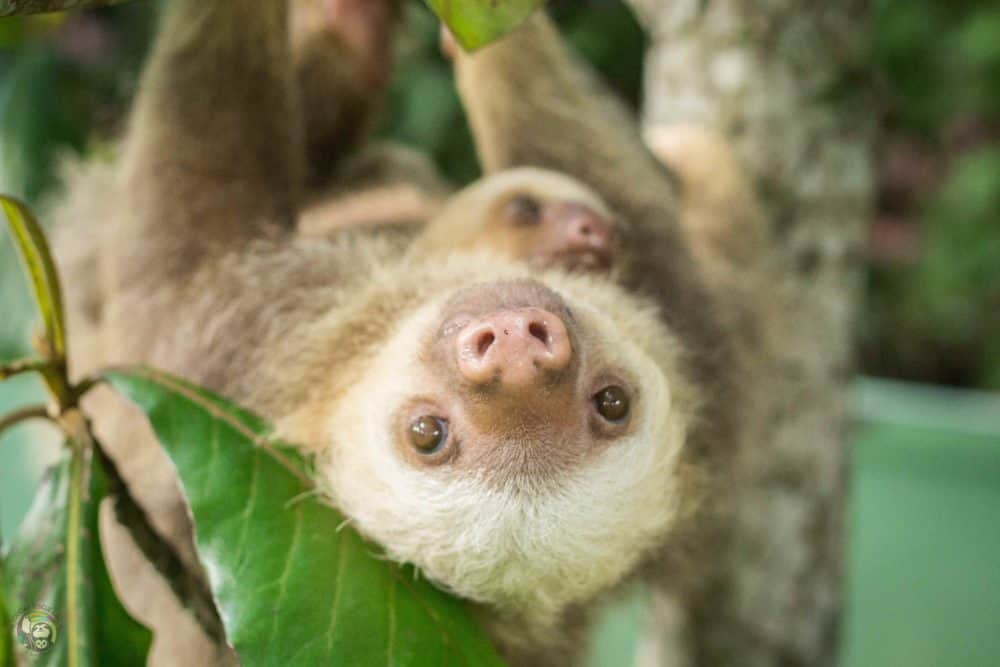 The once weak, syringe-fed orphans blossomed into beautiful, healthy, and adventurous adults who were well-equipped for life in the jungle. Release day finally arrived, and the enclosure door was slid opened. The sloths were free to go. They were home. No moment has felt as rewarding.
The sloths are now living the life they truly deserve. They spend their time perusing the canopy, sleeping in the sun, and enjoying more fresh leaves than they could dream of. It was an incredible process and I have no doubt they'll continue to thrive and live the rest of their years free and content, just as they were meant to.
The Café Britt group was a direct result of the success of the Saving Sloths Together program. This is a joint sloth rehabilitation and release program with the Toucan Rescue Ranch and The Sloth Institute of Costa Rica.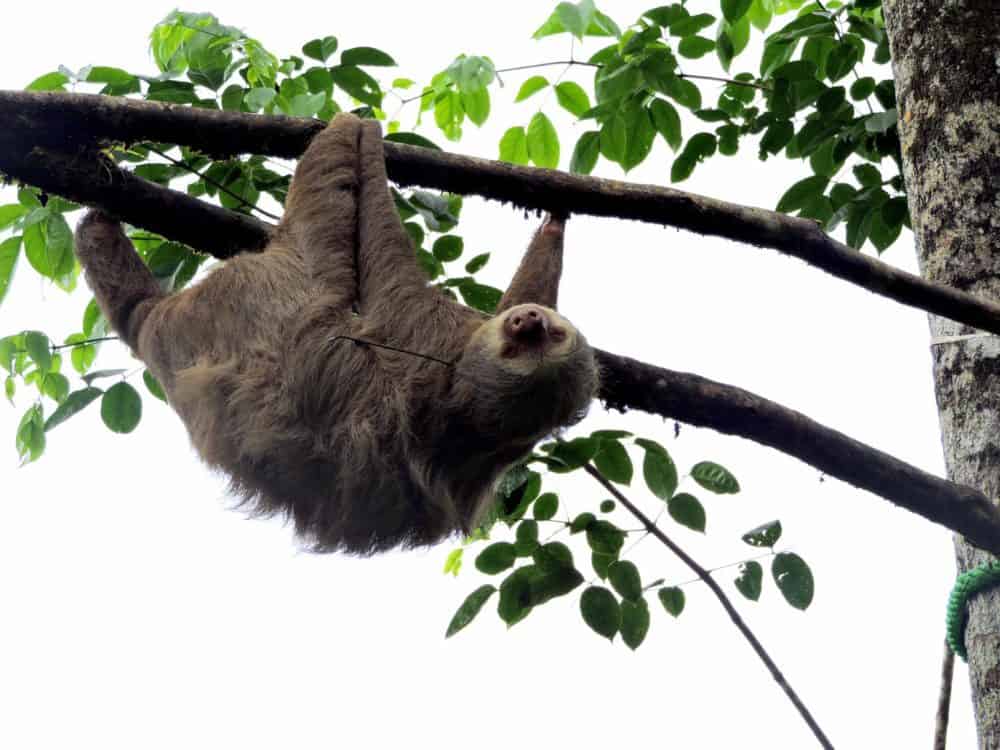 — Natalie Brown is a TSI Sloth Research Specialist and a veterinary student at the Virginia-Maryland College of Veterinary Medicine. 

This article was produced by The Toucan Rescue Ranch. The Toucan Rescue Ranch specializes in helping wild animals recover so that they can be reintroduced into the wild. For more information or to donate, visit the Toucan Rescue Ranch website.