In the words of the ARISS radio moderator in Canada, history was made on May 27, 2019.
Through a series of radio connections, technology campuses in San Carlos and Cartago connected to the International Space Station and spoke directly to Canadian astronaut David Saint-Jacques.
ARISS (Amateur Radio on the International Space Station) is an international program that connects students to the ISS as a way to inspire them to pursue interests in science, math and engineering. Monday's host was Brian Jackson, a middle-school teacher from Canada and active member of the ARISS network.
Costa Rica Institute of Technology students asked Saint-Jacques a series of questions, ranging from his experience on the ISS, to questions about his career trajectory and advice for themselves. The astronaut emphasized self care and determination in fulfilling life goals and dreams.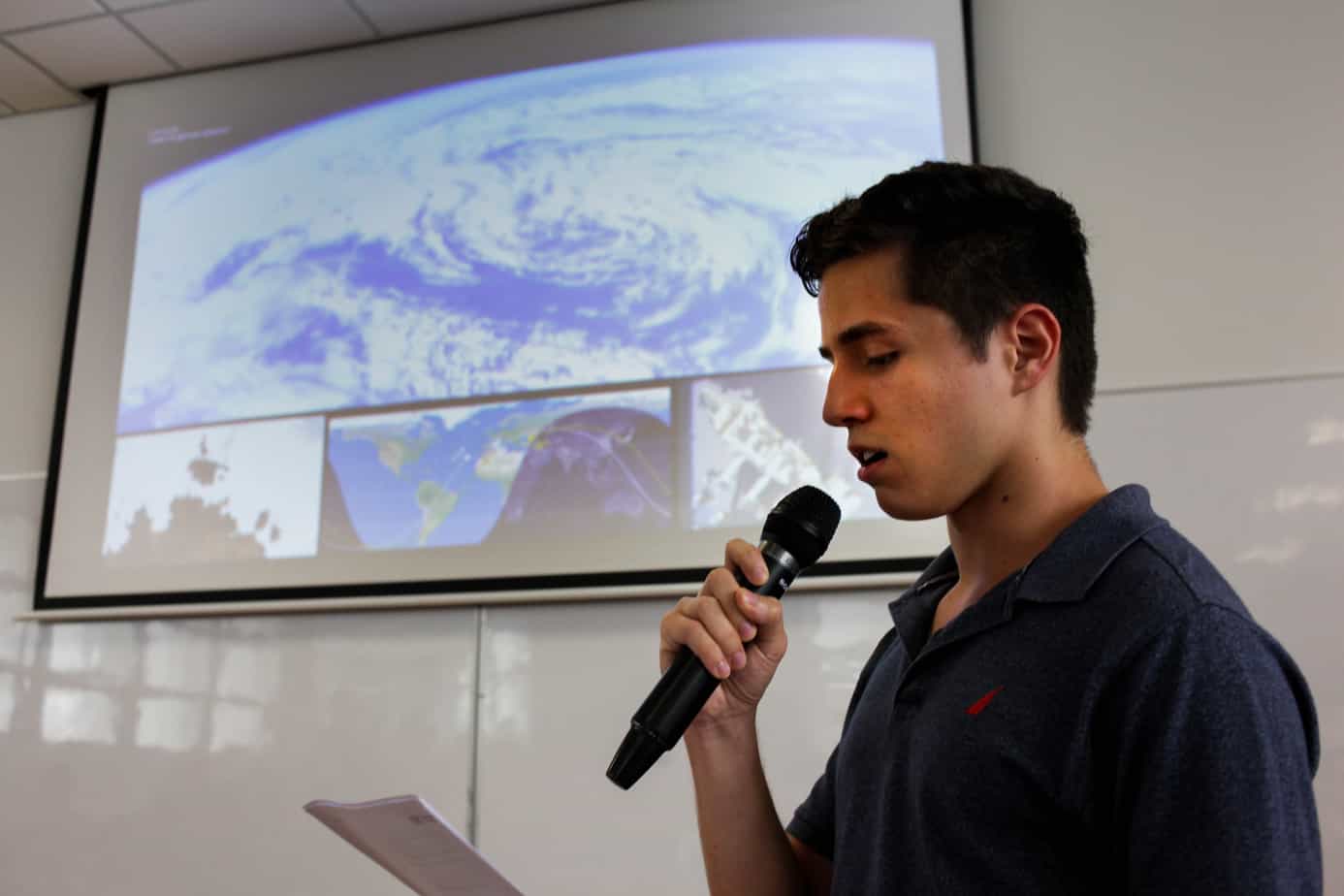 The Costa Rican portion of the event was organized by Bruce Callow, Adolfo Chaves Jimenez (Cartago) and Daniel Francisco Pérez Murillo (San Carlos). 
Ana Luisa Monge-Naranjo, who co-authored "Hacia las estrellas: Costa Rica en la NASA" with Callow, gave a presentation about some of the engineers, scientists, technicians and one astronaut featured in the book.
"Hacia las estrellas: Costa Rica en la NASA," published by La Editorial Tecnológica de Costa Rica and released in September 2018, looks at a series of Costa Ricans who have worked for the National Aeronautics and Space Administration (NASA).
"I started the process for this conference eight months ago to help build a bridge of communication between Costa Rica and the International Space Station," Callow said. "I feel very fortunate to have been part of it, and I am sure the TEC students will remember this day for a long time. Thanks so much to the Canadian Space Agency and David Saint-Jacques." 
Watch the students' conversation with the ISS below: 

This story was updated at 11:00 a.m. with additional information from the event organizers.