Costa Rican president Carlos Alvarado inaugurated the third meeting of the International Contact Group (ICG) on Venezuela on Monday night at Casa Amarilla in San José.
Seated next to Foreign Minister Manuel Ventura Robles, Alvarado highlighted Costa Rica's involvement in both the ICG and the Lima Group and stressed the importance of a nonviolent resolution to the crisis in Venezuela. 
The Costa Rican politicians were flanked by Federica Mogherini, High Representative of the European Union for Foreign Affairs and Security Policy, in addition to representatives from 11 European and Latin American nations.
"This is a space that looks to facilitate, from the international community, a way for the Venezuelan community find a pacific solution to the difficult situation they endure," Alvarado said.
"Costa Rica is honored to have the presence of the delegates who are here today."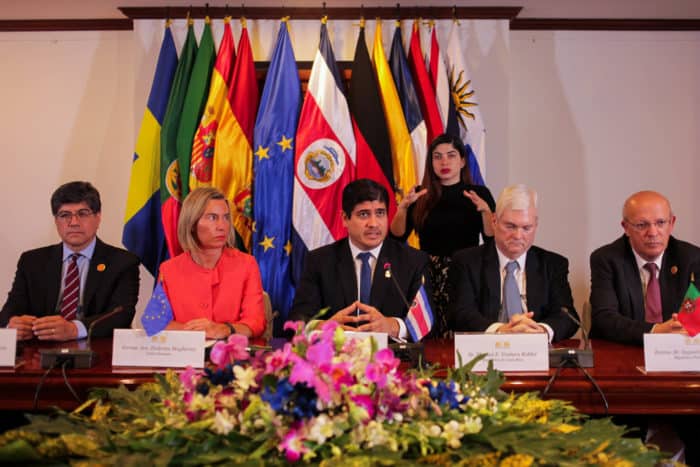 During the ICG gathering, which will end Tuesday, the group will analyze the recent escalations in Venezuela and discuss appropriate next steps.
Both the ICG and the Lima Group have called for a peaceful and democratic resolution to the crisis in Venezuela, where soaring inflation has forced 2.3 million people to flee the country since 2015, according to the United Nations.
Nicolás Maduro was inaugurated for his second term as Venezuela's president in January, but 50 nations — including Costa Rica — have instead recognized Juan Guaidó as the South American country's president.
Last week, pro-Maduro forces stopped a coup attempt by Guaidó.
Speaking after Alvarado on Monday night, Mogherini said urgent action is needed to avoid the humanitarian crisis from growing further. The United Nations expects some 5 million Venezuelans to flee the country by the end of 2019.
Mogherini said a solution to the crisis must be spearheaded by Venezuela, but noted the international community has an obligation to help.
"The worsening of the crisis in recent days means that our joined efforts are even more important," she said.
Outside Casa Amarilla, approximately a dozen protesters — many carrying Venezuelan flags or wearing the country's colors — gathered to implore the ICG to take forceful action.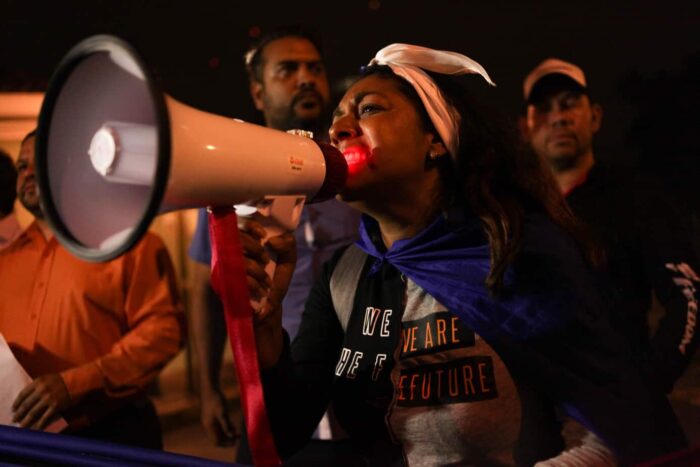 "Venezuela needs liberty immediately, not continued dialogue," said Freddy Ayala, one of the protesters.
The Tico Times will have further coverage from Tuesday afternoon's press conference featuring ICG representatives.