For the past eight years, the Guatemalan artist Herssonoe has been perfecting the use of vivid colors to create characters with striking imperfections, both in their bodies and faces.
Herssonoe studied graphic design at San Carlos University in Guatemala, but parallel to that he always spent significant amounts of time painting portraits. His unique style includes accentuating the cheekbones.
In recent years he has developed his work to the point where he has been able to exhibit his paintings in various cafés, independent spaces and galleries throughout Guatemala. This month he is celebrating his first exhibit outside of his home country, here in Costa Rica, at the 13'30 Restaurant in Barrio Escalante.
"I'm very happy with the artistic culture and the support that you have here in Costa Rica. It's as if you absorb these artistic things very rapidly," Herssonoe told The Tico Times.
For his exhibit in Costa Rica, Herssonoe developed a collection of nine pieces for a series called "Amorfia," a concept that explores human imperfection. His characters' bodies are out of proportion and asymmetrical; he does this to reflect the inner imperfections each person carries within them.
Herssonoe's characters are inspired by photographs and depicted using a simple color palette including colors such as turquoise, yellow and red.
On a calm afternoon at Kalú's Cafeoteca in Barrio Escalante, east of San José, The Tico Times sat down and spoke with Herssonoe, 29, about his life and work. Excerpts follow.
What do you want to communicate through your art?
I think this exhibition represents exactly what I always want in my painting: imperfection. Simply by being a human, you come with imperfections. Sometimes people struggle a lifetime with it. Sometimes it's about accepting yourself, and that's it. We're obviously not talking about bad habits and the things that can damage you. I'm talking about human imperfection.
In my case, I'm a perfectionist. Obviously that's good, but not in excess. It's a defect. It's an imperfection. Being a perfectionist is an imperfection, even though it sounds contradictory.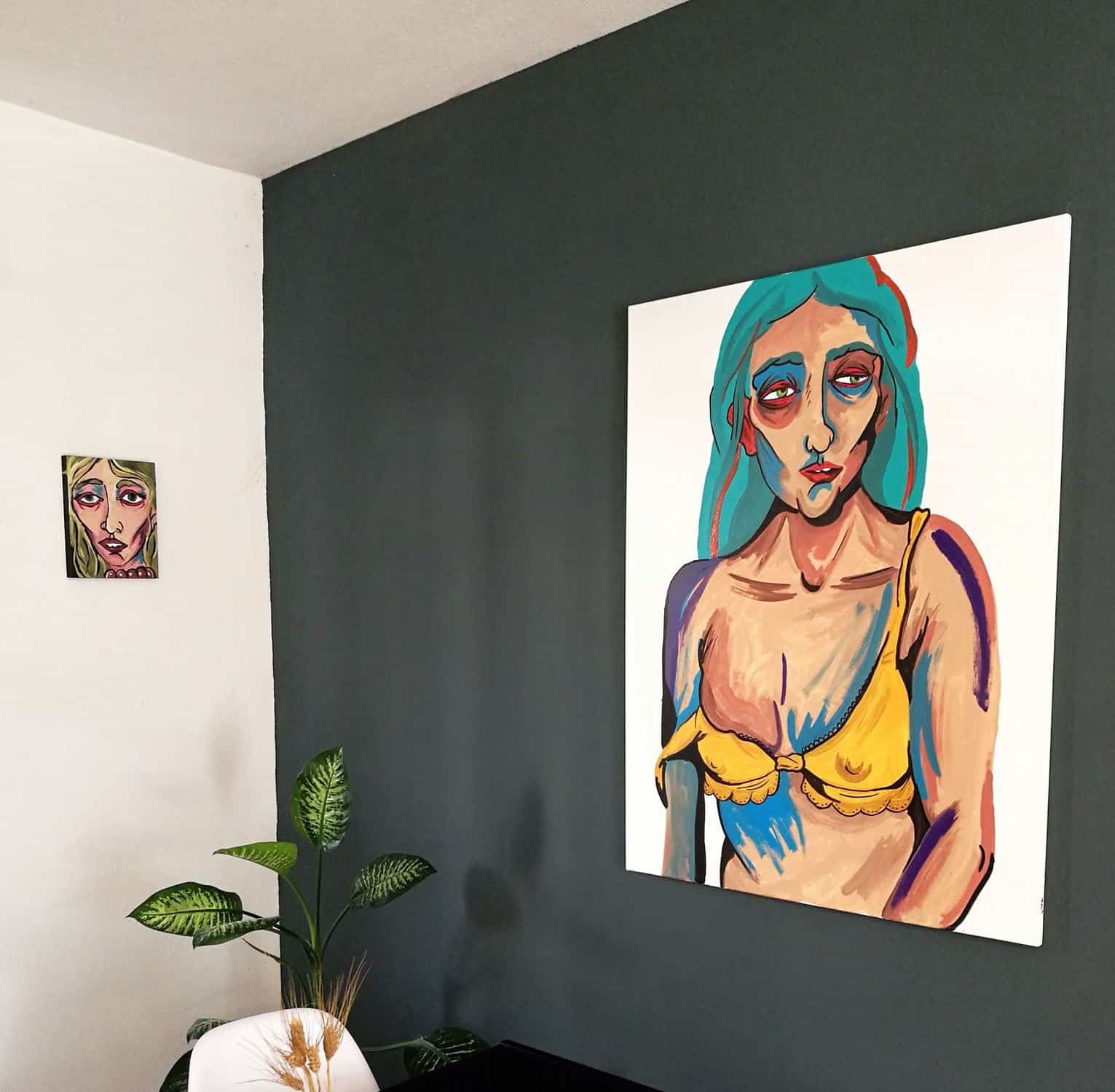 What draw you to the concept of imperfection initially?
Haven't you seen Instagram posts that say: 100 percent real, or real people? Or when people have been taking photos, and someone takes 20 or more photos to post it on Instagram. It's about that acceptance… However, I don't want to show it from the physical point of view. My [imperfection] is more internal.
I think [I want to show it] because I suffer from many things like that, many imperfections. Clearly it's a reflection of me. Each human has a dose of good and bad things. Sometimes it's about saying: well, I'm a perfectionist. I'll use [perfectionism] for something good, but not to get obsessed about it because it becomes something negative.
In the end maybe I'm trying to vent, and that's where we end in art. Art really is for the artist to vent out things. If you notice, it's something I've been practicing… then it's born again to start a new cycle.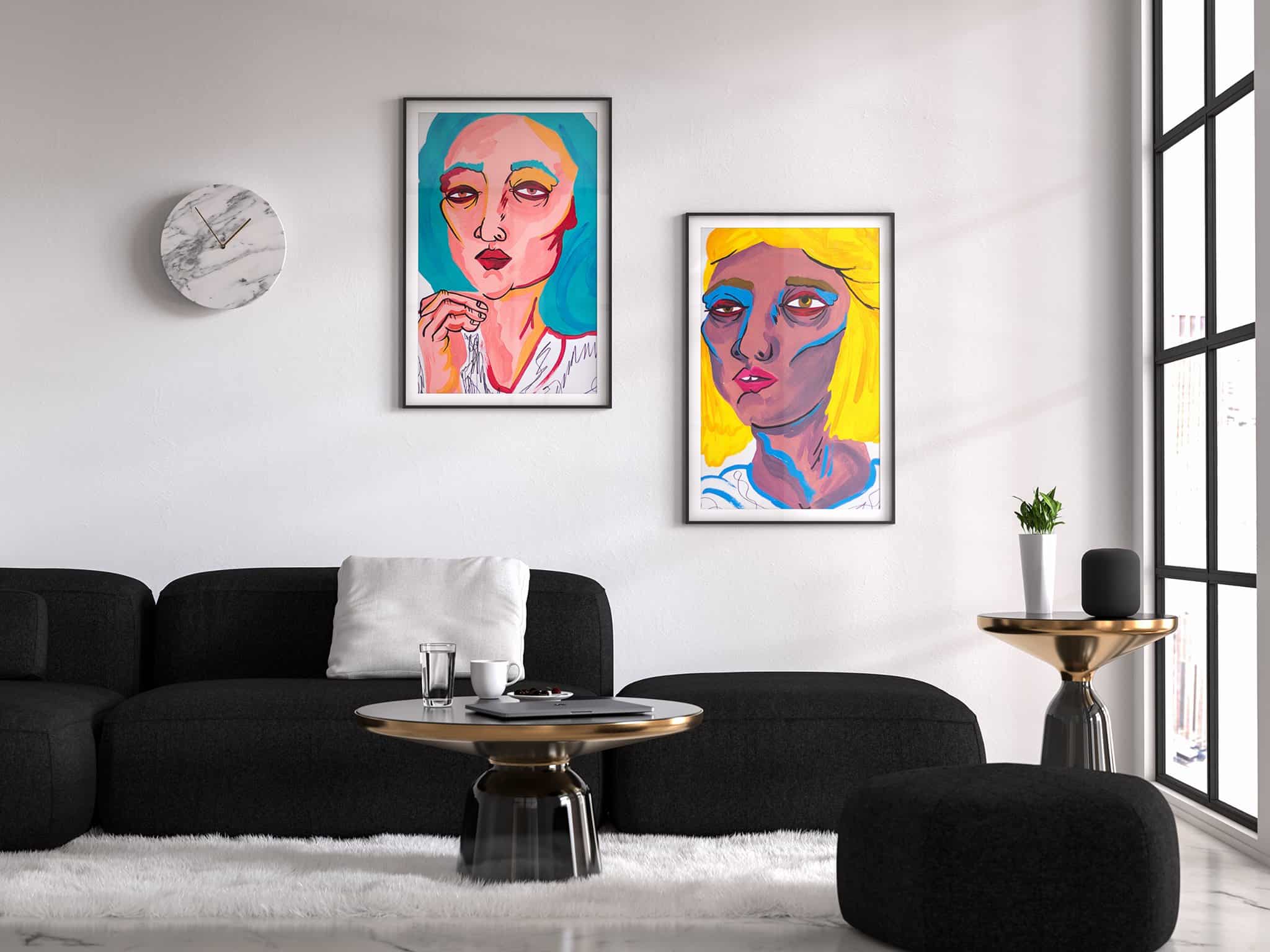 How do you see art as a tool for self-expression?
It's your language. There are things that I can be openly telling you about right now, but if you look at one of my pieces, I really don't know what you might be thinking about my artwork; I know what I'm trying to express. Art is subjective, so you can see one thing and another person can see something else, but it's there where the duality comes. It's about a self-expression or a self-reflection.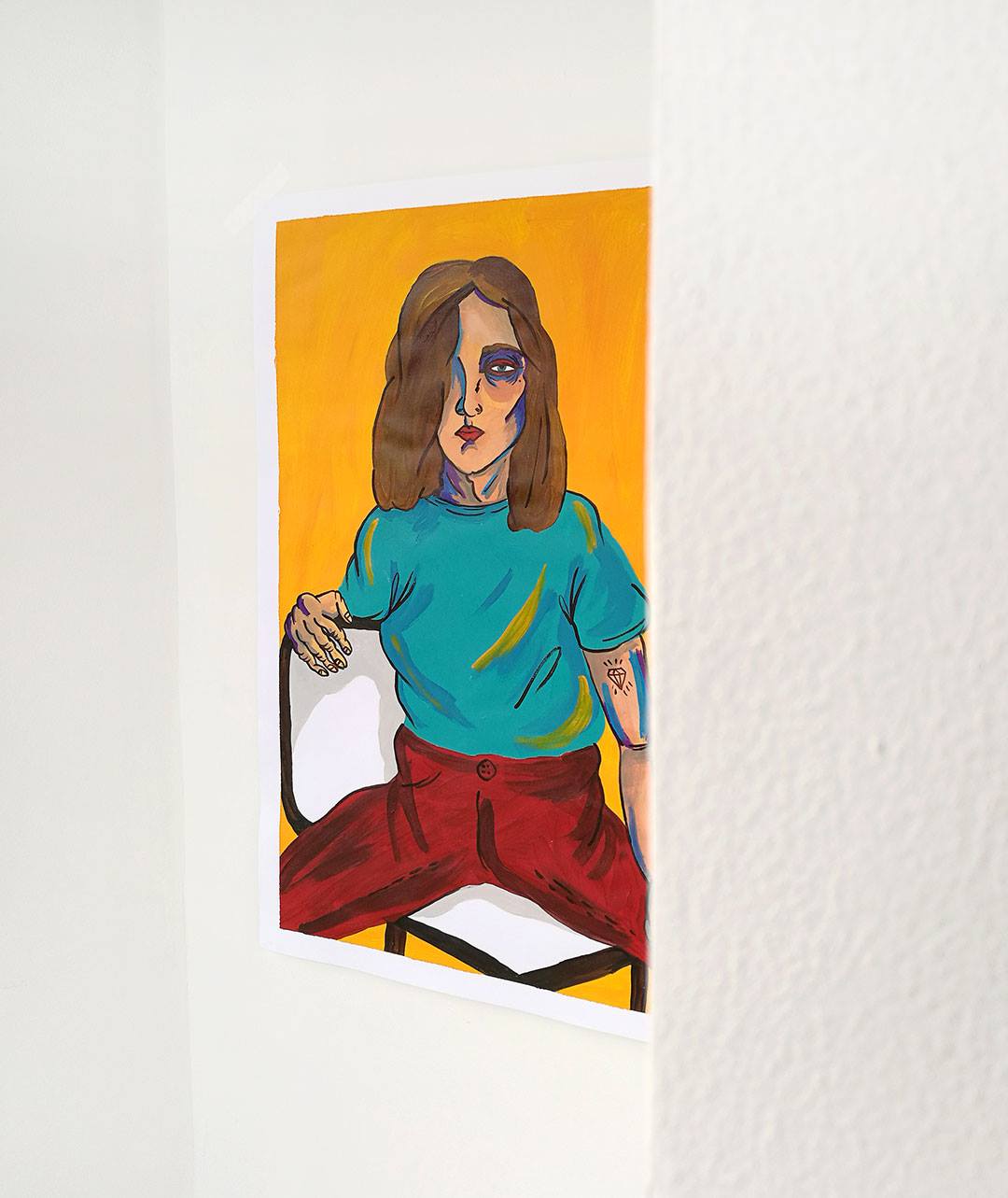 Why do you always paint serious faces?
I cannot imagine myself painting a smile. I don't know how they'd look smiling. I like the seriousness. I think that with a smile, the face gets deformed. It's not its natural state. It's just like when you're taken photos [of someone] talking. It's not the natural state. When you're serious, it's a normal state.
That's why on your ID and driver's license photos, they tell you to be serious and show your ears. That's how you are. There are no filters. The purity of the seriousness is what I love.

What emotions do you like to express through your paintings?
There are two. First, seriousness, but sometimes the eyes are serious or they're gone. They're thinking about something else or they look melancholic. Maybe when I painted them I was melancholic and they have that look: always serious, but if you stare at them they give you that low [feeling]. There are others that, despite being serious, don't cause that [effect]. They look happy even though they're not laughing. The secret is in the gaze.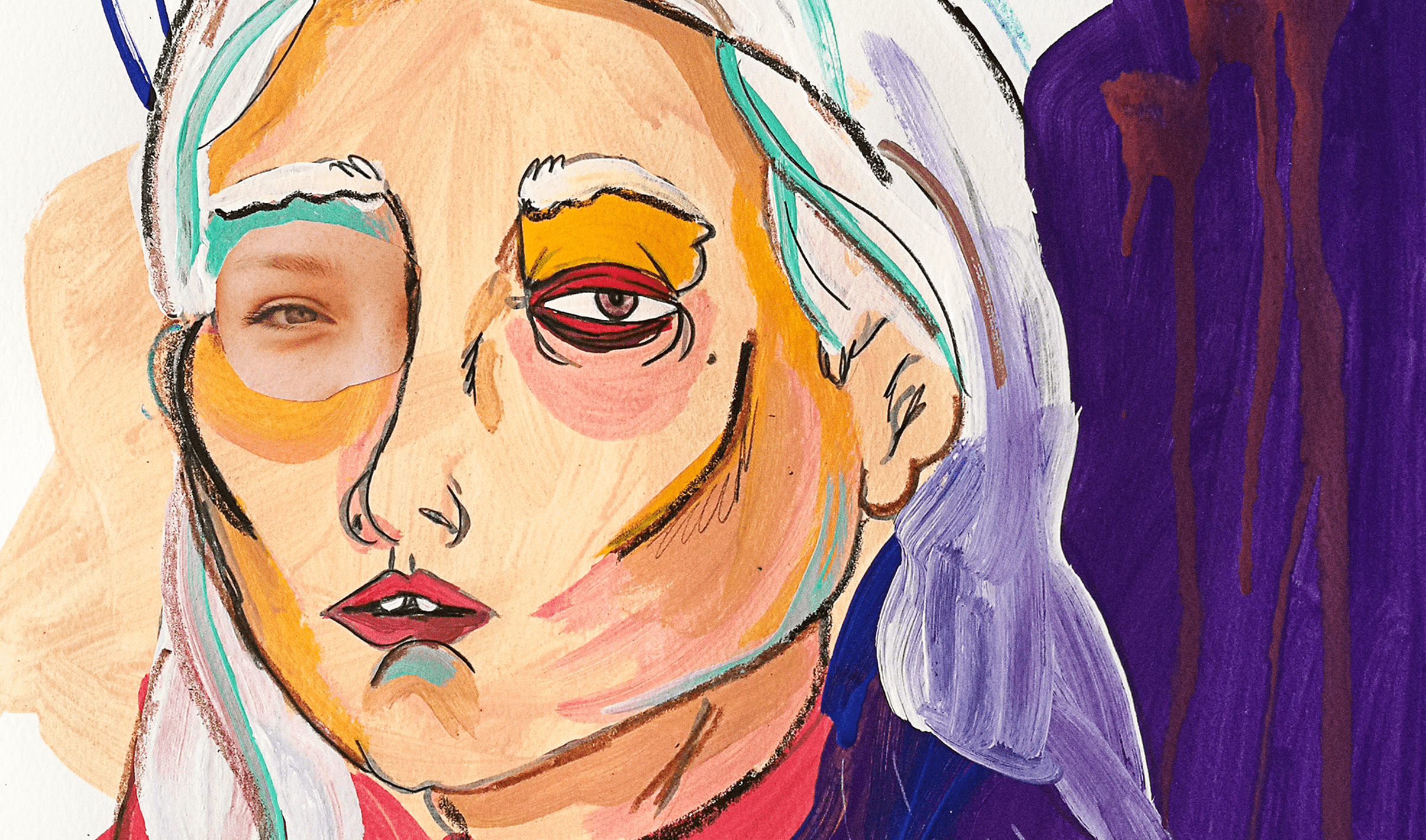 Follow Herssonoe on Instagram to check out his artworks, or visit 13'30 Restaurant in Barrio Escalante, San José. The exhibit will be on display through May 18. Entrance fee is free, and all of Herssonoe's paintings are on sale. More information on Herssonoe's Facebook page or 13'30's Facebook page.
"Weekend Arts Spotlight" presents Sunday interviews with artists who are from, working in, or inspired by Costa Rica, ranging from writers and actors to dancers and musicians. Do you know of an artist we should consider, whether a long-time favorite or an up-and-comer? Email us at elang@ticotimes.net.