During the past year, we interviewed many cultural figures within the disciplines of art, music, photography and dance. We talked with people who have used art as a form of human expression, as a tool to create social change, or simply as a way to beautify the world.
This New Year's Day, we're pleased to take a look at five of our favorite Weekend Arts Spotlight from 2017.
An artist whose prison sentence sparked a passion for art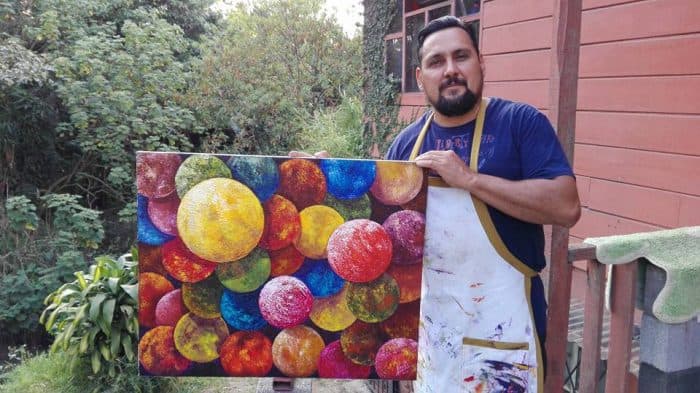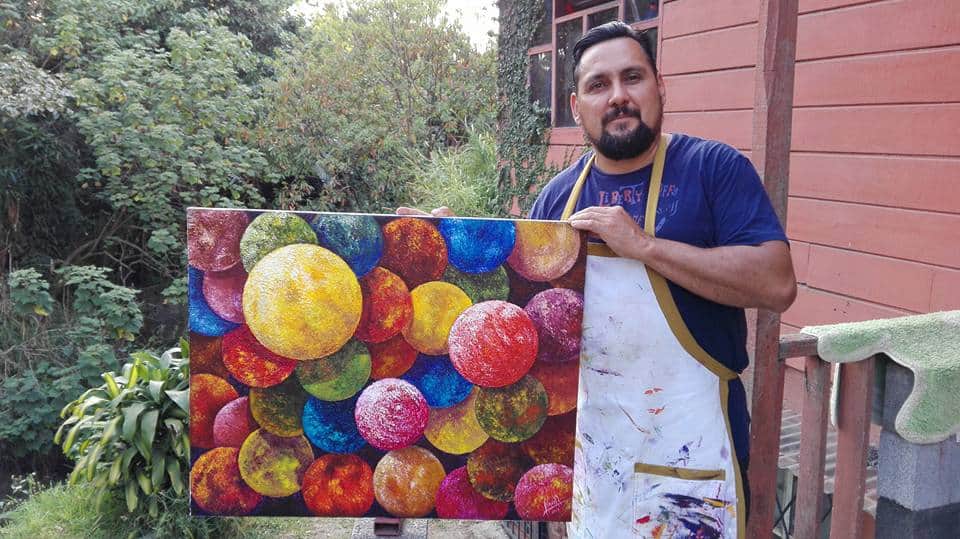 Navil Leytón discovered his passion for art during his time at La Reforma and chased it after leaving prison. His love for art began developing more after studying theology and getting inspiration from Nietzsche, Homer, Plato, and Aristotle. In 2017, he also got involved with Costa Rican artist Juan Carlos Chavarría's nonprofit project Fundación Transformación en Tiempos Violentos (Transformation in Violent Times) to help La Reforma inmates through art.
Man has always sought to make art. The point is to give him the space to make art; if the person feels that he has that opportunity, he will do it.
Read his interview here:  5 questions for a Costa Rican painter: How a prison sentence sparked a passion for art
A blind musician whose passion is unstoppable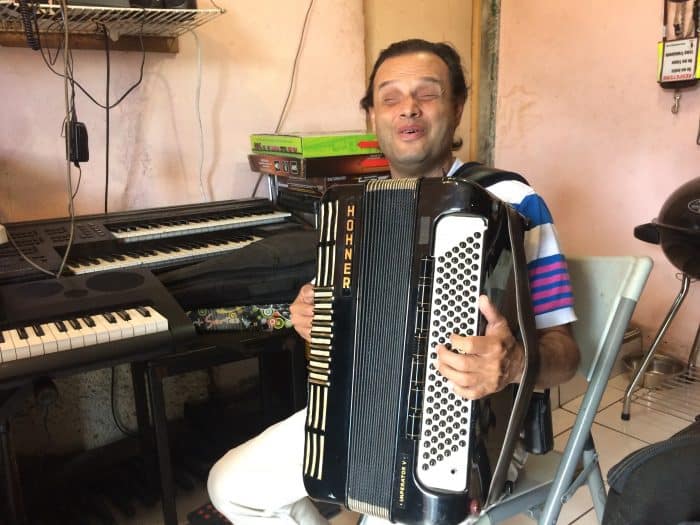 Gerardo Mora was denied access to education due to his disability various times, but that never stopped him from studying music at the University of Costa Rica (UCR) at a young age and later on at the National University (UNA). Mora then faced other challenges in his life, but never gave up on his passion for music. He has learned to play a wide range of instruments and share his knowledge as a teacher.
Humans and their bodies are like radio antennas. They transmit and receive. You transmit. I receive. I transmit. You receive. It's part of the communication. There are many musicians who play a lot of notes and don't transmit anything. There are others who play very few notes and transmit a lot of things, but it's abstract. You can't see it. You can't listen to it. You can't touch it, but you can feel it.
Read more: 5 questions for a Costa Rican musician: blind artist Gerardo Mora
A Honduran artist whose tells the stories of migrants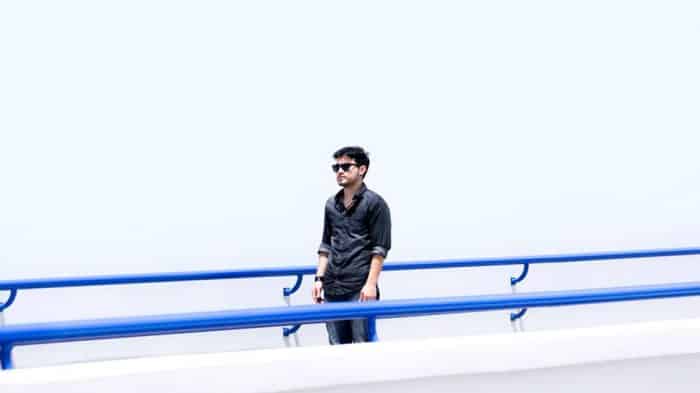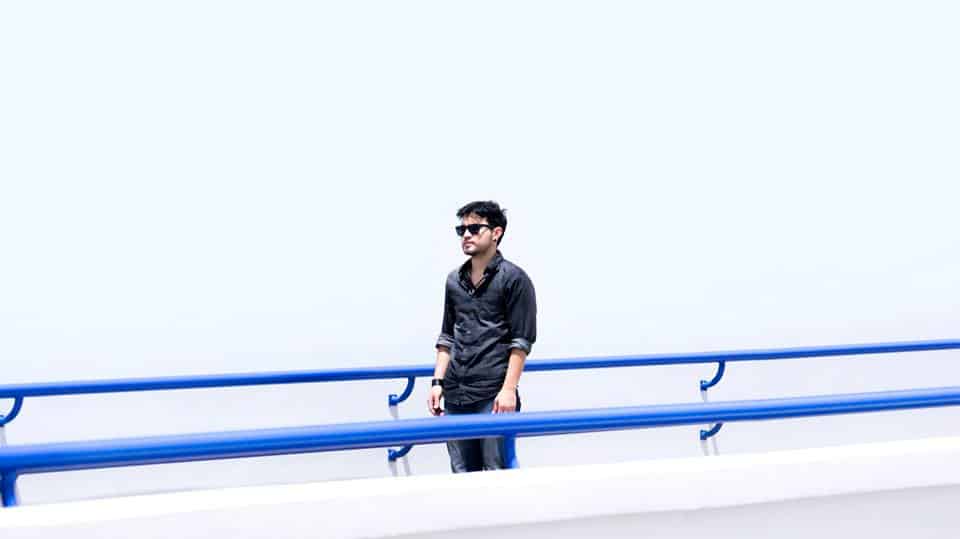 Pável Aguilar uses different media formats such as video, audio, and musical scores as a way to communicate the complexity of forced migration in Honduras. His primary focus: telling the stories of migrants who've suffered the loss of a limb. Aguilar depicts this with their X-rays, music scores and videos of the migrants.
They're communities that due to this segregation are forced toward displacement and are obliged to migrate. The Honduran population… is very hypocritical… it doesn't want to deal with this enormous problem that the country faces and that at the same time benefits the country's economy with the contributions that these people provide.
Read more: 5 questions for a Honduran artist
Indigenous guides promoting cultural tourism in their region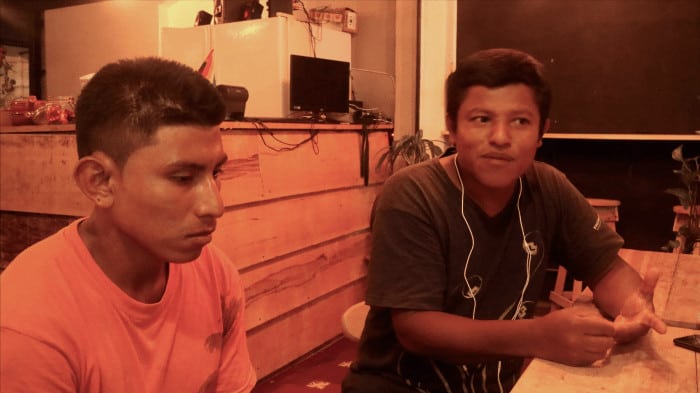 Roger Blanco and Geider Büitrago are Bribri men who are not artists themselves, but have a deep love for their rich indigenous culture. Blanco and Büitrago are certified by the Costa Rican Institute of Technology (TEC) and Costa Rican Tourism Board (ICT) as tourist guides at the local lodge Koswak Usuré. They've developed a model that generates income while also conserving their culture.
Living well doesn't mean having a lot of money. It's about helping each other through something we call jurā manewä, which is hand to hand. You help me and I help you. We see our tourism model based on this practice, which is solidarity tourism. It's a social model from outside that we want to adapt to our own way of being.
Read more: 5 questions for Bribri guides Roger Blanco and Geider Büitrago
An amateur photographer on the road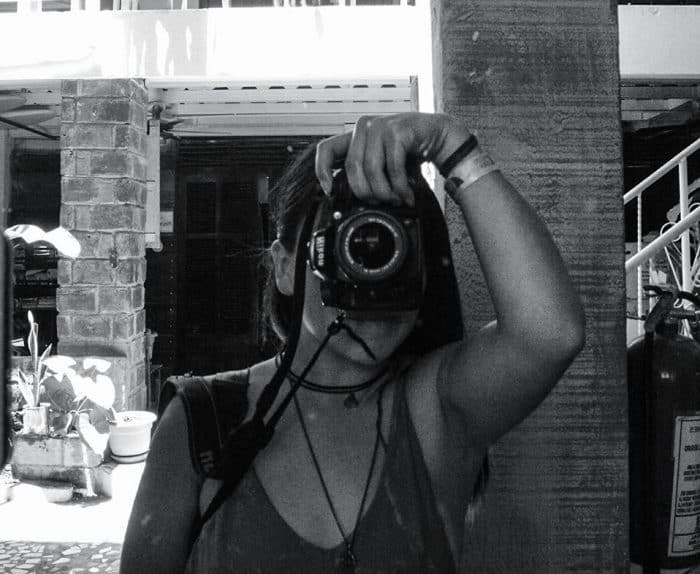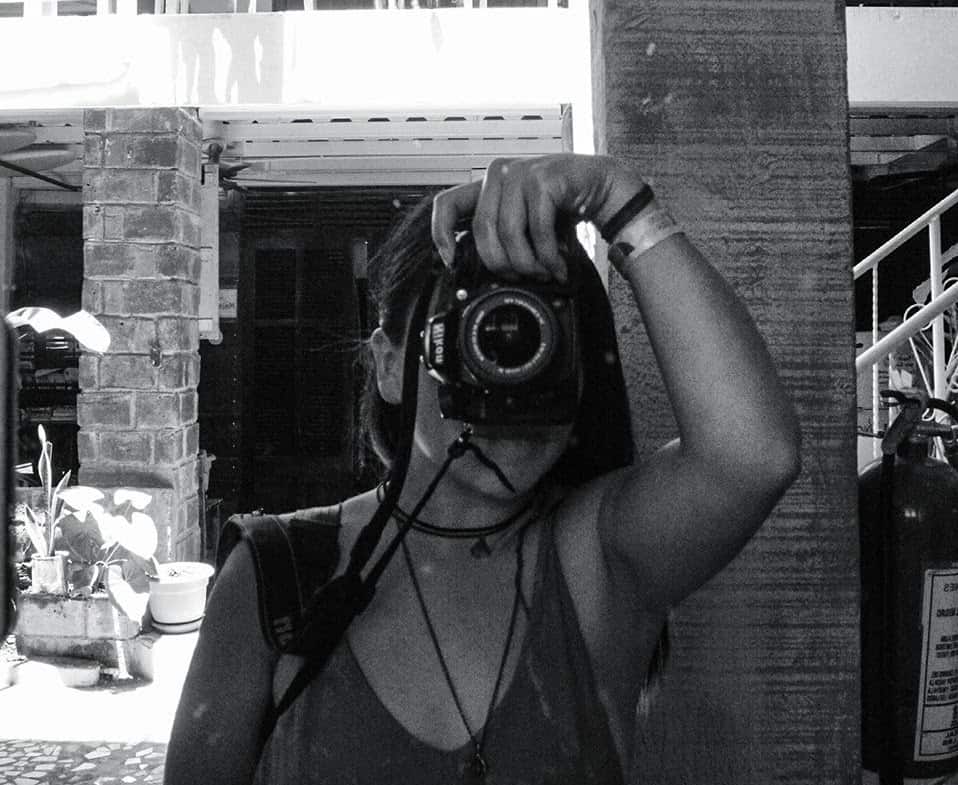 Ivannia Alvardo, a Costa Rican photographer, bought her camera only two years ago. Her passion for becoming the observer and documenting people and moments has led her to travel throughout the country. Her curiosity about going to new places and meeting people has also led her to use photography as a tool for social change.
Sometimes if a photo isn't taken, then it doesn't exist. If there weren't people taking photos of indigenous projects in the Southern Zone or in other parts of the country, then we wouldn't know they exist. For me that's what's very important.
Read more: 5 questions for Costa Rican photographer Ivannia Alvarado
Our "Weekend Arts Spotlight" presents Sunday interviews with artists who are from, working in, or inspired by Costa Rica, ranging from writers and actors to dancers and musicians. Do you know of an artist we should consider, whether a long-time favorite or an up-and-comer? Email us at kstanley@ticotimes.net.