It's a rainy Thursday afternoon in San José – Zapote, to be more precise – at the Pepper's Club. We are waiting to watch the U.S. band Rise Against give the last concert of their Latin-American tour.
It's 7:00 p.m. and people start entering the venue excitedly. Most people are all dressed in black, ready to see the U.S. band play in Costa Rica five years after its last performance in the country. As people continue entering Pepper's Club, the Costa Rican band Bufonic reunites to play on this special occasion after five years missing in action on the music scene.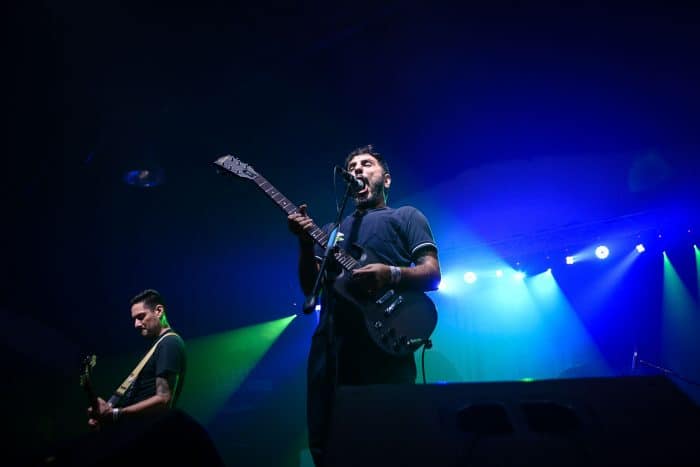 Bufonic's members seem surprised and thankful for their various fans bobbing their heads and rocking out with them after these five years. They finish their show with a chanting and enthusiastic crowd. As they leave the stage, the lights turn off while we wait for Rise Against's grand appearance. Meanwhile, as background music, we listen to Temple of The Dog's "Hunger Strike," and the audience joyfully sings to it in remembrance of U.S. singer Chris Cornell.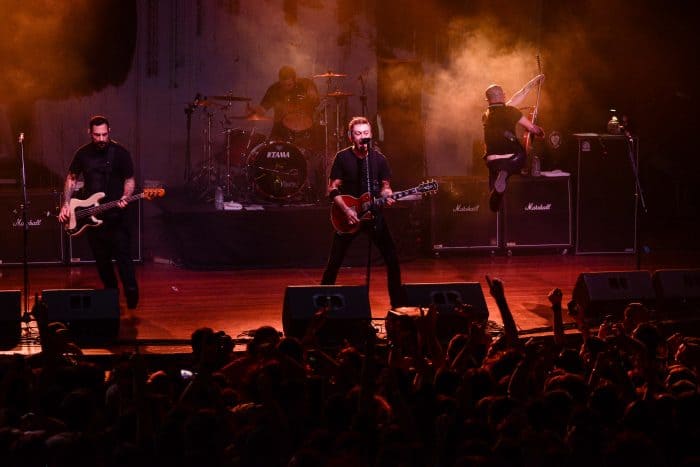 It's now 9:06 p.m. and the audience euphorically chants "RISE! RISE! RISE!" In the midst of this joyful expectation, the band's excitable guitarist Zach Blair appears on stage followed by drummer Brandon Barnes, bass player Joe Principe and singer Tim McIlrath. Obviously, the audience shouts ecstatically in excitement while throwing their arms into the air for the band.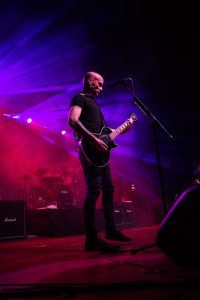 This blissful night to be remembered begins with the song "Ready to Fall," followed by "The Good Left Undone," during which McIlrath eagerly tells his fans that the main reason they came back to Costa Rica is all because of you. This simple act causes an explosion of emotion within the audience, which combines with the red and blue light show that leads us into singing along with "Re-Education (Through Labor)" as a means of resistance against those who ask to crawl on our knees for them.
The marvelous performance continued with their usual empowering messages about the protection of animals, political awareness, bullying, violence and defense of the LGBTQI community. Blair is rocking with his yellow-orange guitar, McIlrath with his bright red guitar, Principe with a light blue bass. Barnes maintains the steady rhythm, while the crowd never ceases its voracious hunger for the band's songs.
McIlrath grabs the microphone and briefly speaks about how current global issues of sexism, xenophobia and racism are rising. He says they have written a song that was intended to document a time in history. They sing "State of the Union" in a crazy manner that excites the audience even more.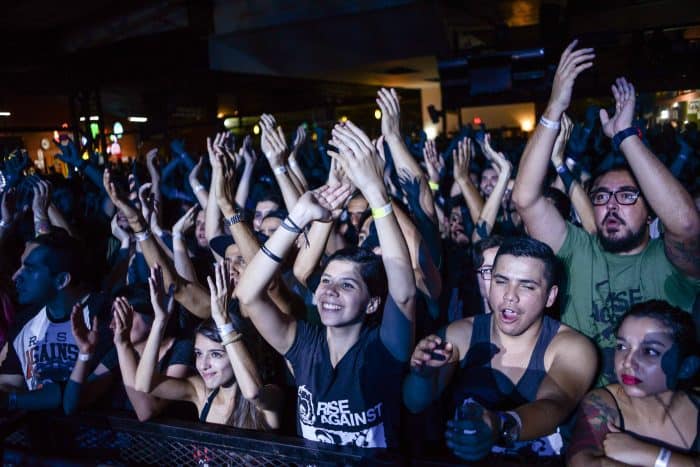 The concert continues with the songs "Welcome to the Breakdown," "Architects," "Help is on the Way" and "Give It All," while McIlrath approaches the fans with the microphone and shares it with them so that they can sing along. In a split second, Blair changes to a black guitar and they continue playing "I Don't Want to Be Here Anymore" followed up by "Prayer of the Refugee," which seeks to address forced displacement and the issues that refugees face along the way.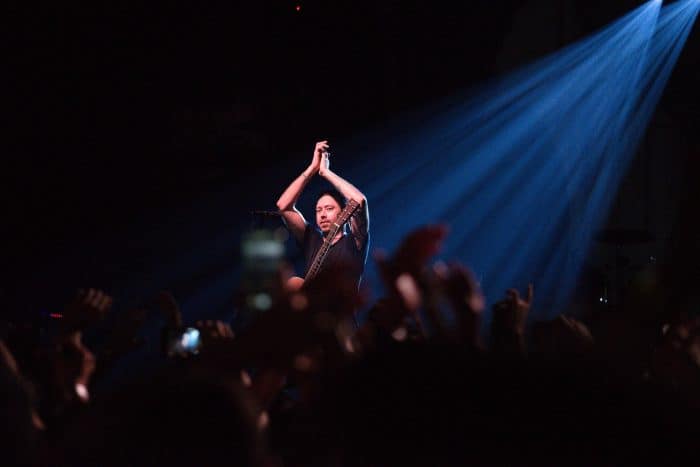 It's now 10:02 p.m., the lights are turned off, the band leaves the stage and a few minutes afterwards McIlrath comes back on stage to play three acoustic songs: "Hero of War," "People Live Here" and "Swing Life Away."
Before "Swing Life Away", McIlrath speaks in remembrance of Soundgarden and Audioslave's singer Chris Cornell's recent death, to whom he dedicates the song. He recalls being sixteen and singing onstage with Cornell at a show in Australia.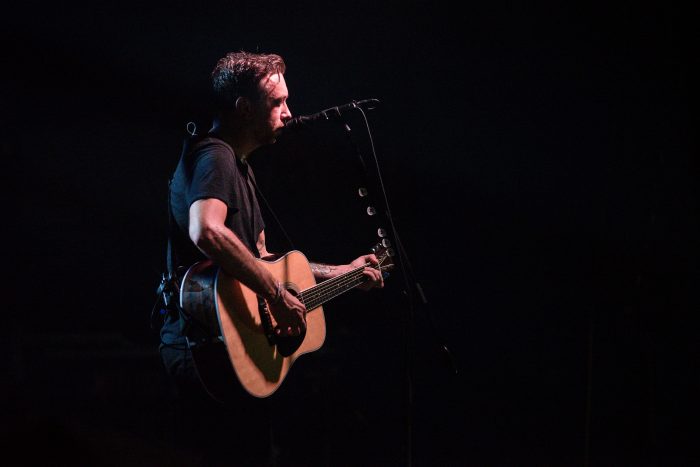 After an emotional moment the lights turn off again, McIlrath changes guitars and the rest of the band returns. The wonderful night ends with "Survive," "Audience of One," and "Savior." McIlrath shouts euphorically, "Costa Rica!" and then leaves the stage.
It's 10:40 p.m. and a fully-packed Pepper's Club rejoices in an incredible show. What better place than Costa Rica for Rise Against to share their powerful music in defense of both human and animal rights?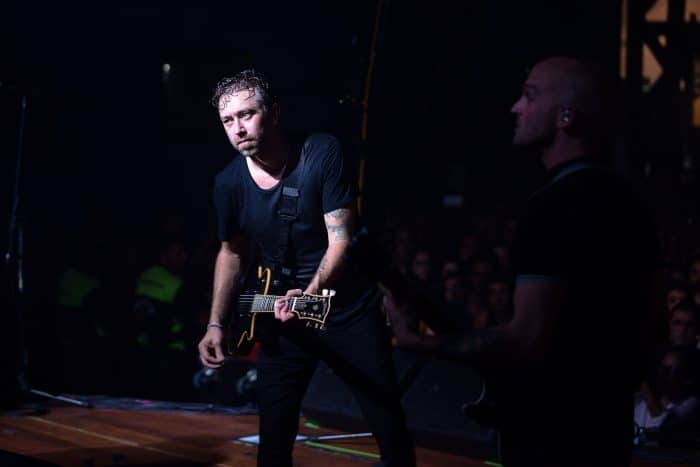 Rise Against played for the second time in Costa Rica on Thursday May 18. The show was produced by Destiny Recordings and Stand Up Productions at Pepper's club in Zapote.