NUEVO ARENAL, Guanacaste – If you build it, they will come.
When it comes to Lake Arenal and the beautiful properties surrounding it, the famous quote from the baseball film "Field of Dreams" frequently comes to mind. In the 1970s, the then-much smaller lake was enlarged by purposefully flooding the old town of Arenal. This made enough room for what is now Costa Rica's largest lake to supply the country with a large percentage of its electricity.
The government then gave free plots of land around the new lake to the locals, mostly farmers, who had to give up their old land to create the lake. Those people then turned around and resold their lands to the few North American and European travelers coming here to set up land developments in the 1980s and 1990s.
That's when, just as the prophecy in the movie foretold, everyone starting coming.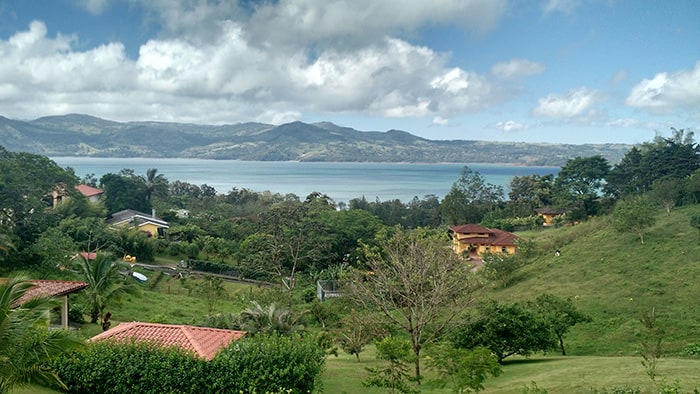 ________________
Costa Rica's Greatest Places
In this series, Tico Times Travel takes an in-depth look at some of Costa Rica's greatest destinations, with multiple articles exploring their appeal. In April, we'll be looking at all the attractions of Arenal — adventure tourism, hotels, restaurants, real estate and of course that volcano and all those hot springs.
PART I: Valle del Sol
PART II: Quepos/Manuel Antonio
PART III: The Flamingo Coast
PART IV: Nosara
PART V: Arenal
________________
Today, Lake Arenal's real estate market is fueled by expat buyers.
Of the half-dozen homes on the market I visited during a recent trip to Nuevo Arenal, all had a few factors in common. One is that the market is almost solely driven by retirees from the United States and Canada. And two, the market is dominated by homes in the $200,000 to $300,000 range. That doesn't mean there aren't cheaper or pricier options: there definitely are. But real estate agents in the area were unanimous in saying that the quarter-million dollar price range is the hottest commodity in town.
On my first tour of homes in Nuevo Arenal, Vladi Sparrow of Arenal Guru showed me around. The Czech real estate agent's company lists around 250 properties, including in La Fortuna, around the lake and as far away as Monteverde.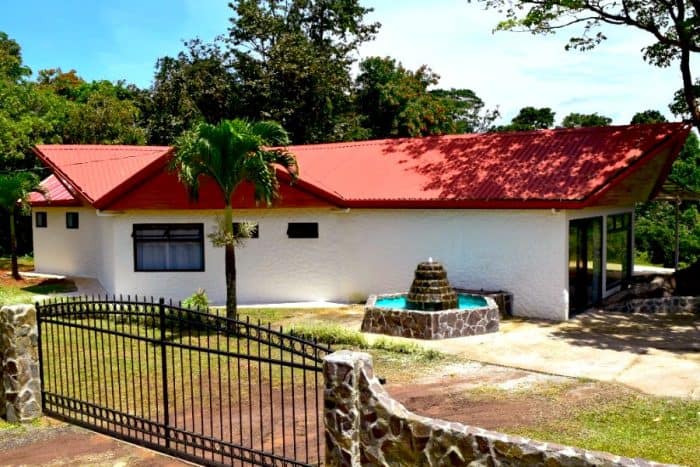 We went through two homes that Sparrow and Arenal Guru currently have on the market. The first house was a brand new loft-style home with three bedrooms, two bathrooms and high wooden ceilings. The second was another lakeside home available for either residential or commercial use.
Sparrow said he's only had expat clients in the relatively short time he's been selling homes in Arenal.
"I'm surprised that nobody from Costa Rica is buying, but it's never happened," Sparrow said.
Still, the market for foreign-only buyers must be pretty solid, judging by the competition alone. Going around the lake you'll see a multitude of real estate signs, including Sparrow's Arenal Guru. Another common sign is that of Moran Real Estate.
Moran Real Estate's Bob Lux had been coming to Costa Rica for 20 years before finally setting down in Arenal in 2010. The former broadcasting salesman echoed Sparrow in saying that the market depends on people looking for homes under $300,000. Though there are luxurious mansions and homes over the million-dollar mark, Lux said that qualifying people for loans of that size and ultimately finalizing a deal becomes too much of a hassle.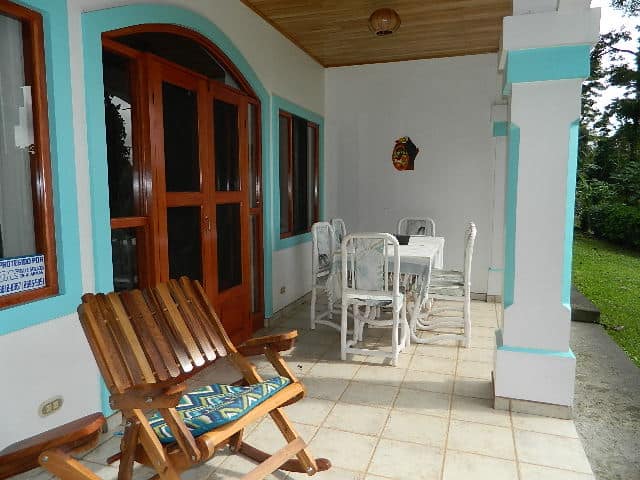 Moran Real Estate is a representative for International Living magazine, which leads Lux to receive around 25 emails per day from people inquiring about the listed properties.
Lux said the market has been quietly picking back up since the crash nearly a decade ago. But in the next year or so, he said he expects the market to take the next step up. He is well prepared for any boost in sales, as he estimates he has more than 200 properties to offer.
"There's so much real estate on the market right now that it's unbelievable," Lux said. "Not only in homes but in land. I don't know how many listings I have, but there's so much property for sale."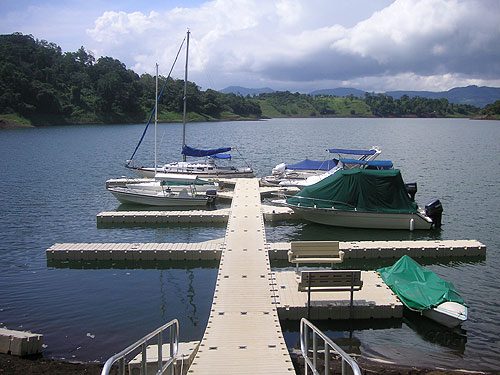 Lux and other agents said that relatively few foreigners settle down in La Fortuna itself. Most of the land in the small town on the other side of the volcano is still Tico-owned, and the touristy vibe of travelers constantly passing through is usually a turn-off for expats wanting to live part- or full-time in Costa Rica, Lux said.
But looking around the idyllic lakeside town of Nuevo Arenal, it makes sense that so many people would want to settle down here. There are loads of outdoor activities, the climate is nearly perfect, and many of the homes here are separated far enough from neighboring houses to provide a sense of privacy and solitude.
So who wouldn't want to live here?
If one thing is currently lacking from this little town, Sparrow said it is a strong public school. Sparrow, who puts his own children through home school because there aren't any alternatives to the one-size-fits-all school in town, said that's a major reason why retirees are almost exclusively the buyers here, as opposed to couples with children.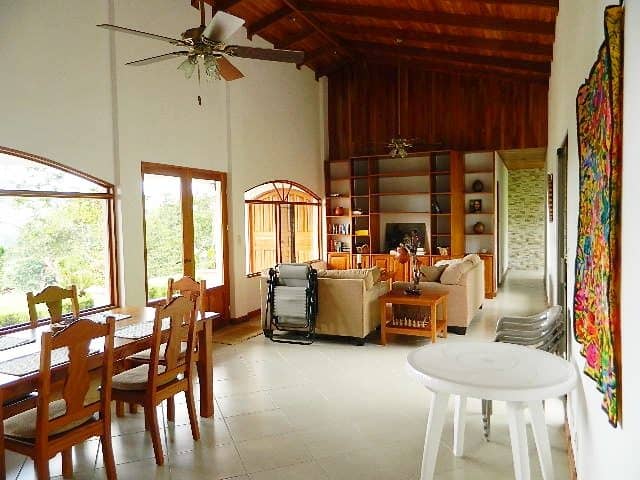 For his part, Lux said the reason the market is so heavily inundated with retirees has to do with lack of available jobs.
"We're in the middle of nowhere," Lux said. "There are only farmlands around us and little towns."
He said this puts a severe limit on who wants to buy in the area.
"Most of the people that come here are retirees, and a small group who work mostly online," Lux said.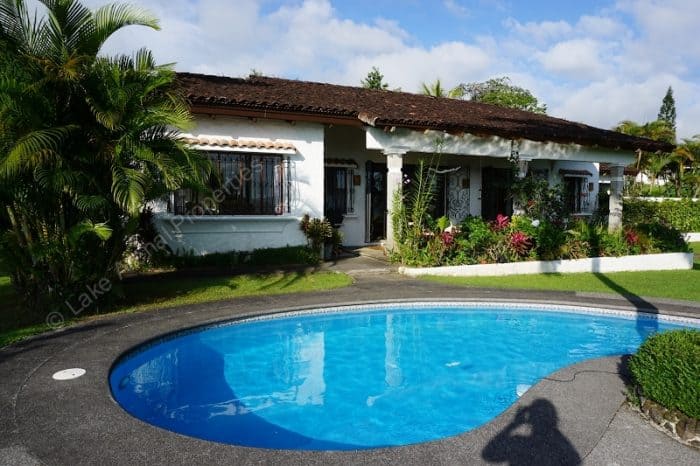 Catherine Nicholas of Lake Arenal Properties and the bed and breakfast Chalet Nicholas sees Arenal as the perfect place to retire. After tiring of the rat race in Manhattan, she and her husband, John, moved to Costa Rica in 1991 and opened up Chalet Nicholas a year later.
The Nicholases host potential clients at the bed and breakfast before taking them on tours of homes. This offers a clear advantage when selling properties, Nicholas said, because she's able to befriend her clients and get a feel for what they like and don't like. Plus, she added, she's going to do everything in her power to help someone who will potentially be her neighbor on the lake.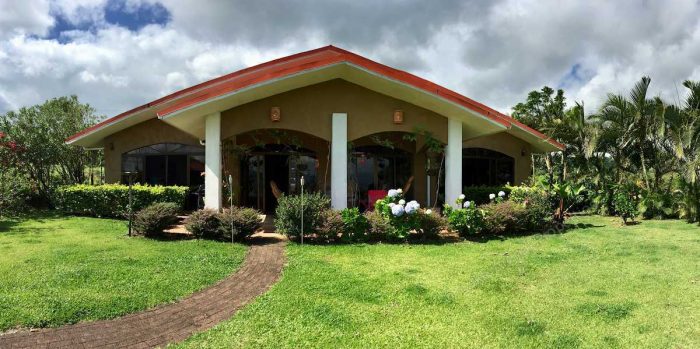 "We make so many friends from this," Nicholas said. "Everyone we've ever helped to buy a home ends up being our neighbors, so I'm not going to treat them badly."
It's clearly working, as Nicholas said in a mid-March interview that she had already sold three houses in 2017.
She has about 30 properties listed on her web site, LakeArenalProperties.com, which she manages from the bed and breakfast, where the couple's three Great Danes roam around. The homey feel of the chalet, along with John and Catherine's hospitality, gives those who stay there a great glimpse into what life is like in Arenal.
Nicholas said she has a strict process for buying and selling homes, first of all making sure that it's a home she would live in herself. She then becomes so attached to these properties and her clients, she said, that it becomes more about helping buyers start a new life than about making money from the deal.
"I don't even think of it as selling," Nicholas said. "It's like I'm giving away a gift."
Contact Michael Krumholtz at mkrumholtz@ticotimes.net