The distinguished Career Ambassador Deane R. Hinton died on the morning of March 28 at his home in Escazú, west of San José. He was 94 years old.
Ambassador Deane R. Hinton had a remarkable 48-year diplomatic career, beginning with his first assignment as a foreign service officer at the Legation in Damascus, Syria in 1946. Among his most notable assignments, he was ambassador to Zaire (1974-75), El Salvador (81-83), Pakistan (83-87), Costa Rica (87-89), and Panama (90-94), his last post. He was considered among the foremost Latin American experts in the State Department.
He earlier served in other capacities as a Foreign Service Officer: Damascus, Syria (46-49), Mombassa, Kenya (50-52), France (53-55), Belgium (58-61), Guatemala (67-69), where he directed USAID programs, and Chile (69-71), where he also was country director for USAID. From 1971-74, he served as Deputy Director Council on International Economic Policy in the White House. His expertise in economics, his main area of study, was also drawn on as Representative of the U.S. (Ambassador Extraordinary and Plenipotentiary) to the European Economic Community in Brussels (76-79). He then served as Assistant Secretary for Business and Economic Affairs (79-81).
Deane R. Hinton was designated a Career Ambassador in 1987, a rare distinction. The president of the American Foreign Service Association, Barbara Stephenson, commented upon his death that Ambassador Hinton was "a legend among foreign service officers." Among his awards, he was given the prestigious Trainor Award of International Diplomacy in 1983 by Georgetown University's School of Foreign Service in 1983 "for distinction in the conduct of diplomacy."
His memoir, "Economics and Diplomacy: A Life in the Foreign Service," was published by New Academia Publishing/VELLUM Books in 2015 as part of the Memoirs and Occasional Papers Series of the Association for Diplomatic Studies & Training.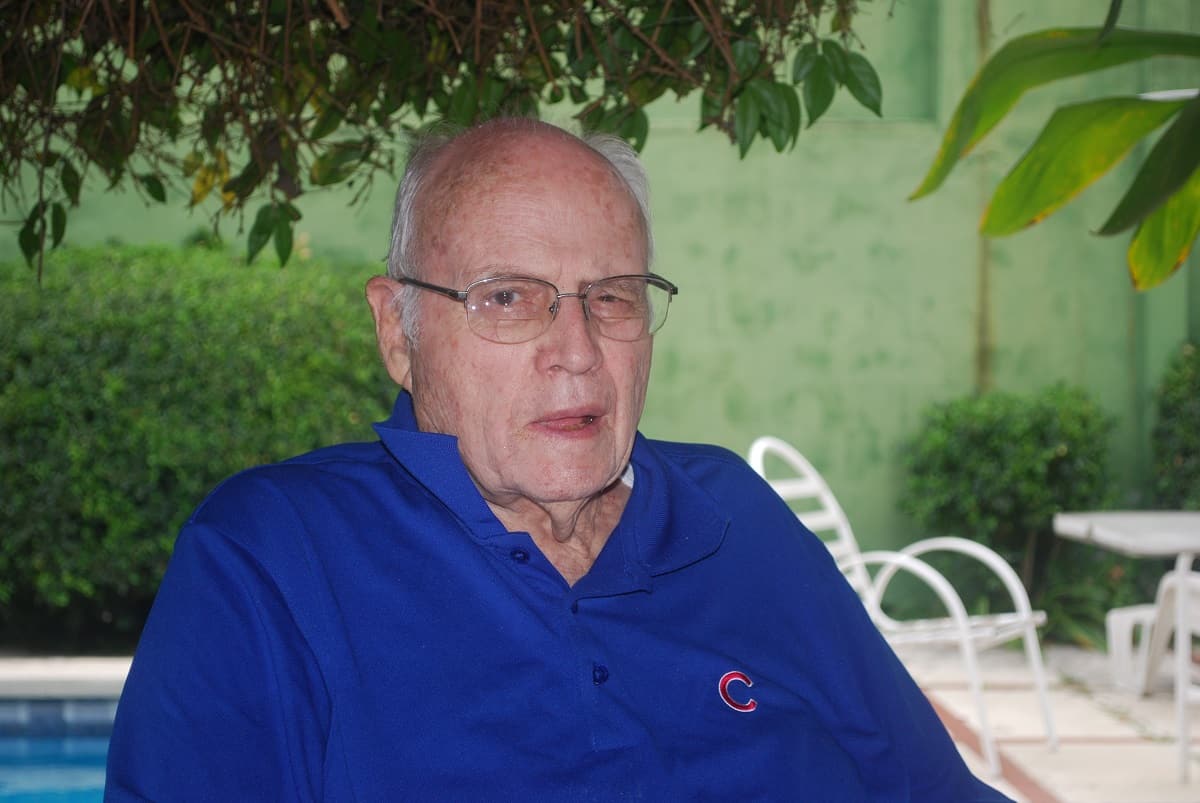 Born in Missoula, Montana on March 12, 1923, Hinton was the only child of Col. Joe A. Hinton and Doris Roesch. He grew up traveling with his family according to his father's army service assignments. His father served in both World War I and World War II, including the 82nd Airborne. Deane R. Hinton also served in WWII, participating in the North Africa and Italy campaigns; he rose to second lieutenant in the Signals Corps in the Italy campaign.
After the war, he completed his BA at the University of Chicago, and then a year of graduate studies in economics. He also attended the War College, the Fletcher School of Law and Diplomacy at Tufts University, and Harvard University in subsequent years. He had three marriages: to Angela Peyraud, Miren Aretxabala, and Patricia López.
Ambassador Hinton retired in 1994 and lived alternately in the United States, mainly in the Washington, DC area and nearby Pennsylvania, and San José, Costa Rica.
He is survived by his third wife, Patricia López Hinton; 12 children (Deborah Ann Hinton,  Christopher Roesch Hinton, Jeffrey Joe Hinton, Joanna Peyraud Hinton, Veronica Jean Hinton, Pedro Arrivillaga, Guillermo Arrivillaga, Miren Arrivillaga De Aretxabala, Maria Louisa Arrivillaga Reglemann, Juan Jose Arrivillaga, Sebastian Asturias Hinton, and Deane Patrick Hinton); 13 grandchildren; and 5 great-grandchildren.
Contributions in his name may be made to the International Rescue Committee.
The Tico Times family sends our condolences to Ambassador Hinton's family, and thanks his children for providing these photos and text.