In many countries throughout the world, including my own native country of Canada, there are indigenous communities living in very remote areas at the margins of mainstream society. In Canada, half of these First Nations peoples live on reserves or land set aside for their use during treaty agreements, some in the far northern ranges of the country.
When I moved to Costa Rica a number of years ago, I learned that here, too, many indigenous communities exist in similarly remote and marginal conditions throughout this small nation. Like those in northern Canada, many of these families struggle daily, as they often lack basic necessities such as clean water and adequate food supplies. Yet the daily lives of these native peoples are not often well known or understood by mainstream society.
So when a friend of mine, Melanie L. Wells, excitedly told me about a visit she was planning to a Cabécar community in Talamanca, not only to bring supplies, but also to continue work on her ongoing photography book, I was intrigued.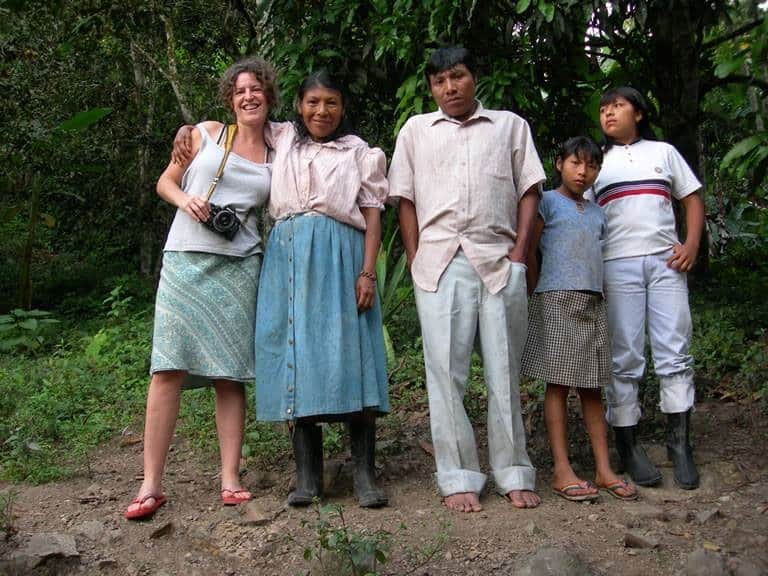 Her project, which is developing into a book of photographs entitled A Window into the Soul –Costa Rica Cabécar, and an exhibit of the same name opening tonight in San Pedro (see details below article), is a narrative that is visually stunning narrative and full of gentle touches: the deeply poignant glance of a child, the reticent smile of a young girl, and the devoted work of a mother.
Its photographs offer an intimate glimpse into a few Cabécar families from a community nestled deep in the mountains between the heights of Chirripó and the lush Talamanca region.
Wells, born and raised in Costa Rica and also a U.S. citizen, says she hopes to shift perception and awareness of indigenous peoples in Costa Rica. They do not want to be strangers in their own land. They do not want to be invisible and forgotten, rejected instead of honored.
As she states on her website, "We believe this project is of utmost importance as an example of many communities around the world that live at the margins of society. Visibility is a key to understanding and acceptance, to human dignity and prosperity. Those that remain invisible get left behind and their basic human rights end up being compromised."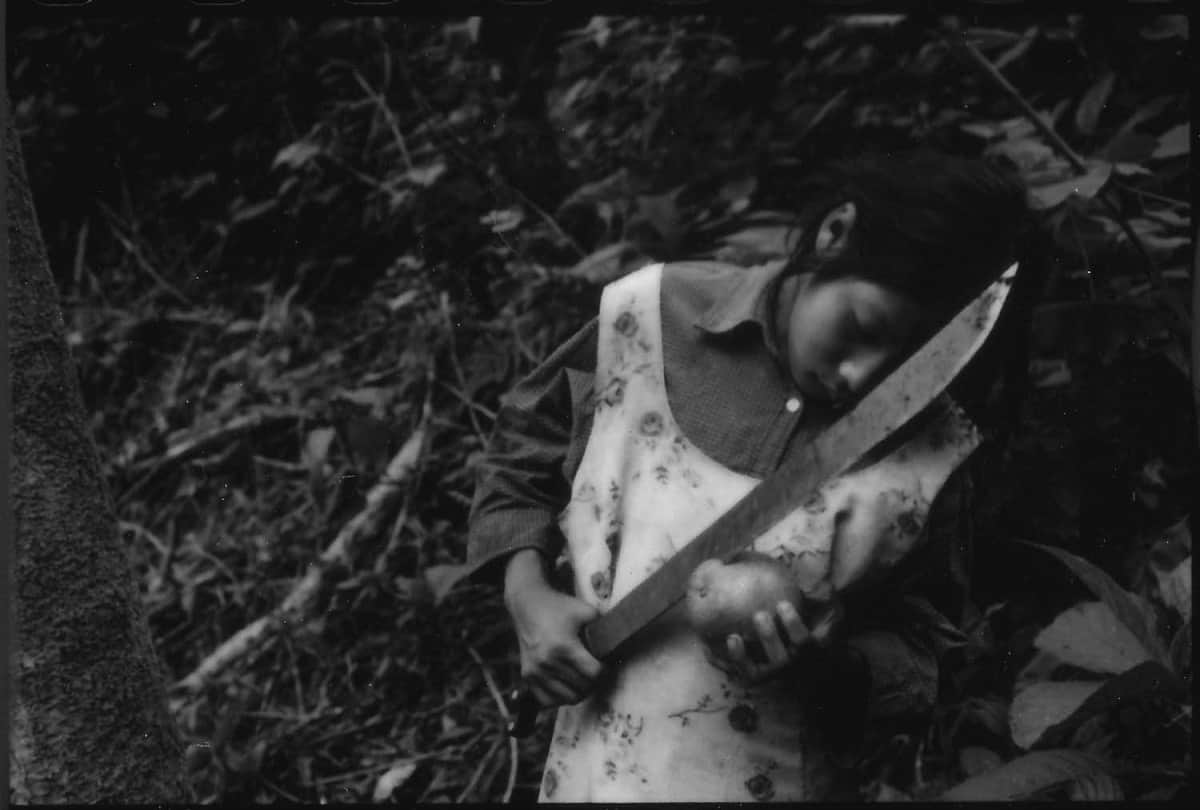 Wells is a professional photographer, as well as a designer, adventurer and writer. This was not her first trek into remote jungle and imposing mountains to visit these communities. She had made many treacherous treks in the past.
Melanie's first visit in 1996 was inspired by her curiosity as a child after one of her father's trips by helicopter over the Talamanca mountain range.
"Back in the 70s, my father would go by helicopter to the mountains, to do work and rescues," she recalls. "One day he came back with a bow and arrow made in a very primitive form and told us about his interaction with the indigenous people who still lived there, deep in the mountains. He shared stories about their kindness and generosity, as well as the way they lived, which to me sounded like pure survival."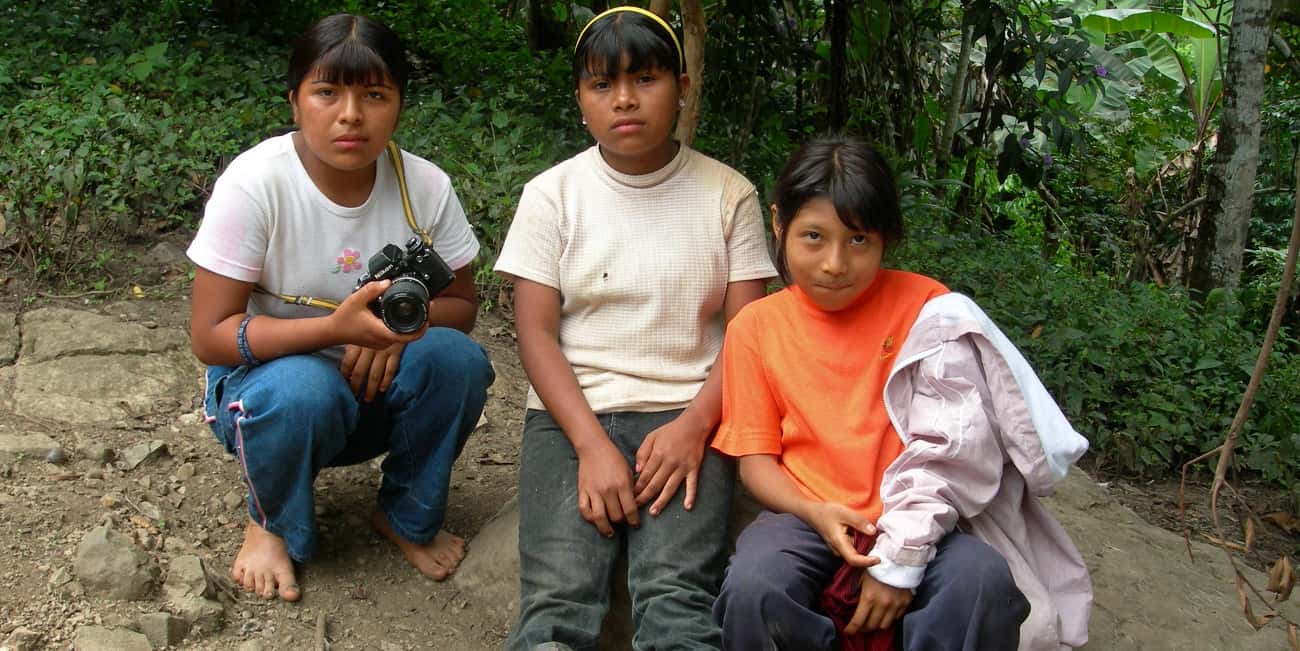 As a young girl, Melanie reflected on the identity of these indigenous people. At school she was taught that they existed in the past.
"We never saw them in San José," she says. "We held in high esteem our Jade Museum, our Gold Museum, but the people no longer played a part in our lives. I wanted to visit and pleaded with my father to take me on one of his trips. But at the time, since I was only 12 years old, he considered this trip too dangerous because of the rugged conditions. The name Talamanca was imprinted in my heart."
Many years later, as a photographer, her quest for a personal project led her to once again consider the memory of Talamanca.  After an initial contact and several months waiting for the best opportunity to travel, she finally visited a Cabécar community for a week-long sojourn deep in the jungle.
A return visit, 10 years ago, led her to meet a woman who, along with her family, would become one of the primary subjects of Wells' photographs: doña Olga, in Kokötei, where Wells continues to foster a deep and lasting relationship.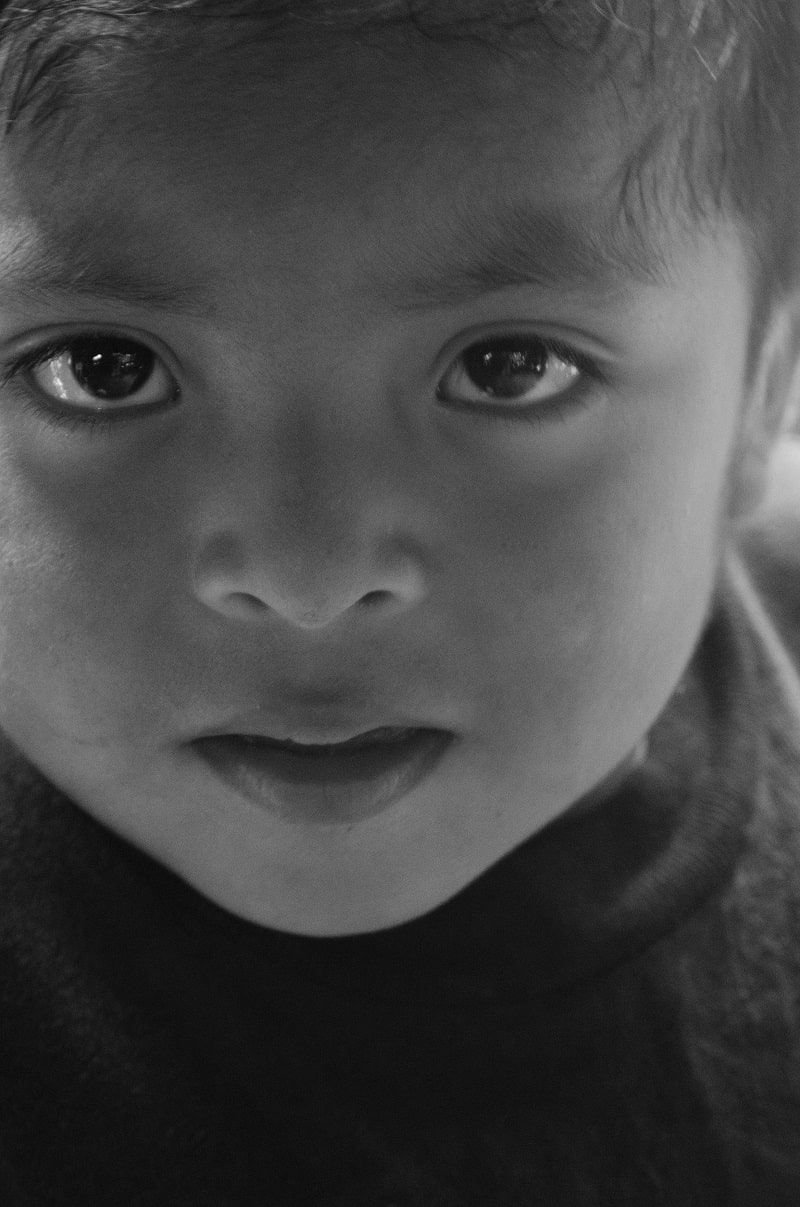 "It is a beautiful exchange. I first went when I was pregnant with my son, and then returned  eight months pregnant to take portraits. I didn't just want to go and take pictures and then disappear. I wanted to be a part of their lives – to be friends. Now, they are my distant family," she says. "In the last 10 years we have visited several times and we have seen each other's children grow up. It is always tough to say goodbye."
Daily life can be challenging for this family. Travel and trade are very difficult due to the lack of trails and bridges, as well as the very remote geographic location.
In January of this year, it took Wells and her team 10 hours of strenuous hiking through the jungle to finally arrive at another Tsimari community which she hadn't yet visited.
This particular community is struggling to find the means to build a simple hammock bridge.
A tiny bridge made of twine and rope is the treacherous surface the children must cross to reach their school, a route fraught with danger. The rivers swell high and the current is too strong for them to cross below. Sadly, children have fallen off and drowned, hence the urgent need to construct a stronger structure.
Living so far from any medical care also makes it particularly tough for this community. When the children get sick the parents can more easily carry them out on their shoulders, but it is not possible to carry an adult on the narrow and precarious trails that climb the steep mountainsides.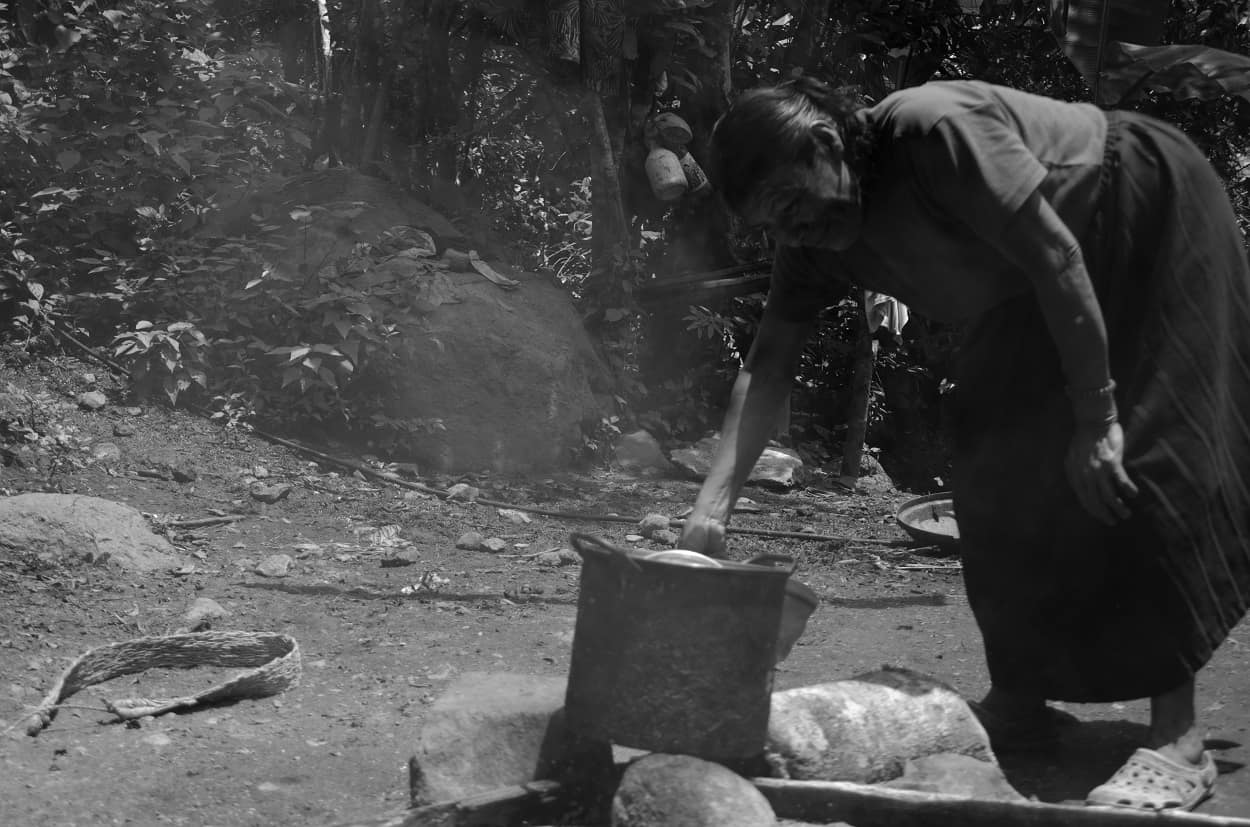 Wells says the community has very little in terms of supplies and clothing. In fact, she gave away the two pairs of shoes she traveled with to a few women wearing worn sandals. She returned to Santa Ana with only a pair of flimsy flip flops – often the only pair of shoes a person in these communities may own.
Difficulties experienced by one family is not unique to others. There are numerous indigenous communities living in equally remote and isolated conditions throughout Costa Rica. Perhaps an intimate glimpse into just one Cabécar family in Costa Rica can indeed open a window to help us all recognize the shared human condition, and to foster understanding and respect.
An exhibit of Melanie Wells' photographs from the "Window into the Soul" project will take place tonight at the Costa Rican-North American Cultural Center (CCCN) in Barrio Dent, San Pedro, and run for the entire month of April. A part of the proceeds will fund projects in the featured communities, including the much-needed bridge and other supplies that the community itself has identified as priorities. Texts will be displayed in three languages: Cabécar, Spanish and English.
The exhibit will move to the CCCN La Sabana from May-June, and then be shared near the community of Grano de Oro for the Cabécar communities to view and enjoy. Wells seeks to take the exhibit to as many countries and cities as possible, and to bring visibility,  awareness and connection into the daily lives of one indigenous culture and community in Costa Rica.
For more information, visit the project website.