The love of music and a friendship of more than nine years brought together the musicians Julián Garita (vocals), Felipe González (bass), Felipe Apéstegui (guitar), Sebastián Suñol (drums) and Martín Brandt (keyboard). Two years ago, this group of friends decided to approach their musical project in a more serious manner. And the band Magpie Jay was born.
Now they've released two albums: "Monte Claro" (2015) and "Islita" (2016). For both albums the band went to Guanacaste to create their music, and the albums' names pay homage to the places in which they were created. Magpie Jay is a band that combines the music and art skills the band members have. Apéstegui designs the album covers and singer Garita does the photographic documentation.
The Tico Times sat down and spoke with bass player González and guitarist Apéstegui about Magpie Jay's work at our offices in Barrio Amón.
Excerpts follow.
What is the meaning of music for you?
FG: For me it's an expression of emotions, feelings and memories. I think it symbolizes that and I'm really thankful to be able to express myself in that way. I can have various sessions of me playing and it all depends on my mood at the time. Regarding that, I play different things. It's not only about playing, but also about listening. Music has [that power] that it's about when you identify yourself with it. When a girlfriend breaks up with you, you can listen to Coldplay and it'll make you cry. It can go from that until the feeling of wanting to exercise while listening to music. It's about both expressing yourself and identifying with it.
FA: Music allows you to communicate things that you can't express through writing because the feelings are very abstract. Sometimes you're happy, but not that happy because it's difficult to concretely explain that. For me, music is that language that's better understood with what you have on your inside. It's also a medium that allows you to communicate with the masses if you're sufficiently listened to. It's a platform that allows you to say your things and for others to listen. In a certain way, it makes you think about what you want to say, what's going on in your life and who you are for the people that are listening to you. It also breaks barriers. It's a universal language.
What do you want to communicate with your music?
FG: We're not a band that wants to express a social or political message.
FA: Maybe not yet. [Laughs]
FG: We write the songs in accordance to what's happening in our lives. In general, most of the songs in "Islita" are about breakup. It's about a lot of expressions that we don't want to communicate. Rather than communicating it, we want to express them and the most gratifying part is when people identify with it. I think that's what fulfills us the most.
FA: For now, the message has been very intimate. In most of the songs that Garita writes, what he does is that he thinks out loud and analyzes himself. As Feli was saying, we're not a band with a political or social message, but I think that has a lot to do with our ages. I'm 22, he's 24 and the rest of the members are within those two ages. I think it's an age in which you're questioning a lot of things like what you were doing before and the end of your childhood and adolescence. You're in a stage in which you've got to make decisions for the rest of your life. It makes sense for me to be making music in that way because it's what you have in mind. Maybe in a few years, when you'll have resolved those things, you'll probably begin looking toward what surrounds you.
Which are your inspirations?
FG: We've got a lot of inspirations. The Red Hot Chili Peppers will always be our inspiration. At some point we learned to play about 70 of their songs. We listen to a lot of new music.
FA: We've got a lot of inspirations from bands because every time new music comes out, we want to listen to the new albums. The inspiration is something strange because you sometimes find inspiration in anything. Sometimes I watch a video in which someone does a new technique on guitar that I haven't explored, so I want to try it out. I'm not necessarily thinking of Magpie Jay, but I just show it to them afterwards and each one of them will interpret it on their own way.
FG: Our inspiration also comes from us because everyone has that dream to keep playing and hopefully travel around the world doing what we love. In that sense, everyone is on the same page. The inspiration comes from us; that need of wanting to record and release an album because it's difficult. It's all a process.
How did the process differ between "Monte Claro" and "Islita"?
FA: For "Islita" everything was taken much more seriously. With "Monte Claro" we were nothing. The band had not been consecrated. No one knew what Magpie Jay was, not even ourselves. It was sort of like an experiment. I'm pretty sure that at the studio, Miguel, the producer, and Popeye, the sound engineer, saw us as a group of friends that had been playing for a long time, had their original songs and wanted to record an EP only for the experience. As we went along recording it and listened to it, we saw the potential it had. Afterwards it was about giving the album an image and begin playing live. It became a snowball, in the sense that we noticed that there was much more to do with Magpie Jay. For the second album, which lasted one year and a half in its creation, you grow both musically and personally. Maybe that musical and personal maturity is reflected in the album and in the production process. We had three trips to Punta Islita for the pre-production. It was not taken lightly anymore and we were more focused on the details while composing by trying to polish the songs better than in the first album.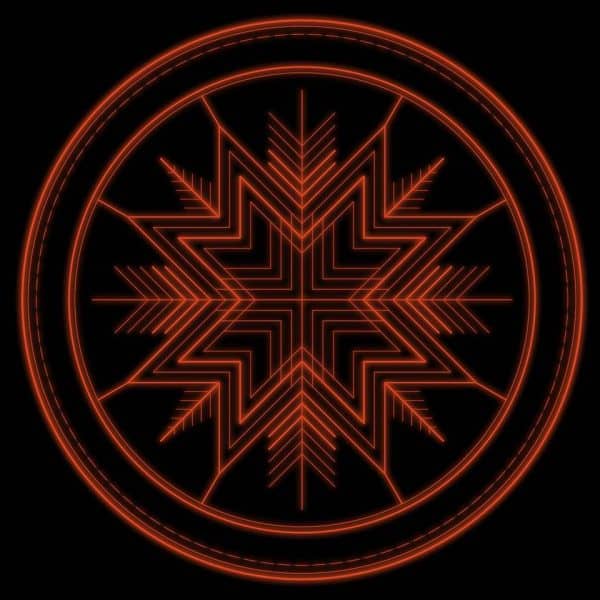 What do you enjoy the most while performing live?
FG: It's very different for each environment. We enjoy a lot when we rehearse at the garage, but we also enjoy playing on stage. When we released "Islita" at El Steinvorth, which was a few weeks ago, we realized that people were singing our songs. While you're playing, you listen to the people sing and I think there's an energy created between the audience and us. People are listening and watching, so you've got to be able to stimulate both senses. At least, lately, it's been that dynamic between the audience and us.
FA: It's weird because you're not going crazy by the fact that people are cheering for you, but by the fact that you make your music to share what you're trying to communicate with others. When you're playing in front of 200 people you're just feeling that link with them. People are experiencing the songs in the same way as we're playing it. It's a strange relationship in which we both feel the same way. During that night or that moment in which the song is playing, everyone's on the same channel and when you feel that, it's a fuel for all of the crazy things done on stage. We're having a special moment with the audience. It's where the magic happens.
Our "Weekend Arts Spotlight" presents Sunday interviews with artists who are from, working in, or inspired by Costa Rica, ranging from writers and actors to dancers and musicians. Do you know of an artist we should consider, whether a long-time favorite or an up-and-comer? Email us at kstanley@ticotimes.net.