See also: Reduce and recycle to remain relevant in global tourism
Everyone in Alajuela knows don Paco. His recycling center in a garage on the northwest corner of the Calle Ancha has been there for forty years, long before the idea of recycling became a part of our lives.
Now, however, a broader public is getting to know our neighborhood legend. A photo exhibit in the city's Juan Santamaria Historic and Cultural Museum pays tribute to the man with thirty-six photos by photographer and publicity designer Erika López, who has been visiting his center for years.
"I took my recycling to his center and knew I had to do a photo story about him," she says. "At 85 years old, his spirit comes through. He loves his work and meeting the people."
López spent 3 months getting to know don Paco, whose full name is Francisco Cambronero Jiménez, and gaining his confidence. Although unsure at first about such a public display, don Paco agreed. Today, he and his family have seen the exhibit at the museum and the reports of it on TV and the internet. So have all his customers.
Don Paco has been a farmer, a storekeeper, a truck driver, a soccer coach and now a "recycler."
"I am happy working," he reports. "If I had nothing to do, I would die."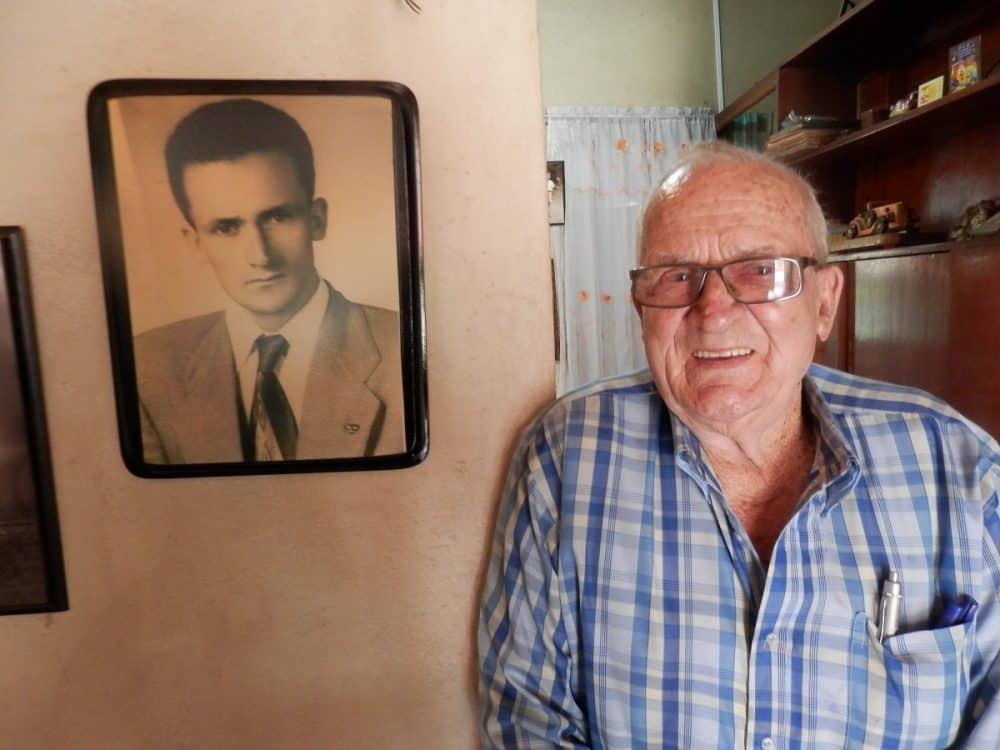 His modest home behind the garage is filled with photos of his wedding 61 years ago, his four children, grandchildren and great grandchildren. His wife, Nelly Arrieta, "went to Heaven" six years ago, but he proudly wears his wedding ring. A stiff leg forces him to walk slowly and with a cane, but he never misses a day on the job.
From Monday to Saturday, don Paco and his helper, Rosa Calero, receive the trash that others throw out. People come by car and on foot with bags and boxes of newspapers, cans, bottles, metal and porcelain.
While Rosa receives and sorts what comes in, don Paco sits at his makeshift desk and makes lists of what goes where.
"These are donations," he says. He does not pay for materials, although he offers some help to those who need it.
"A lot of indigentes bring in things to sell that they scavenge," says Lopez.
López, 33, mounted her photos are mounted on different types of material – plastic, wood, metal and cloth – that are found in don Paco's garage. Displayed among the photos are items that were turned in: a toy oxcart, a string of crushed soda cans, an umbrella, a paintbrush.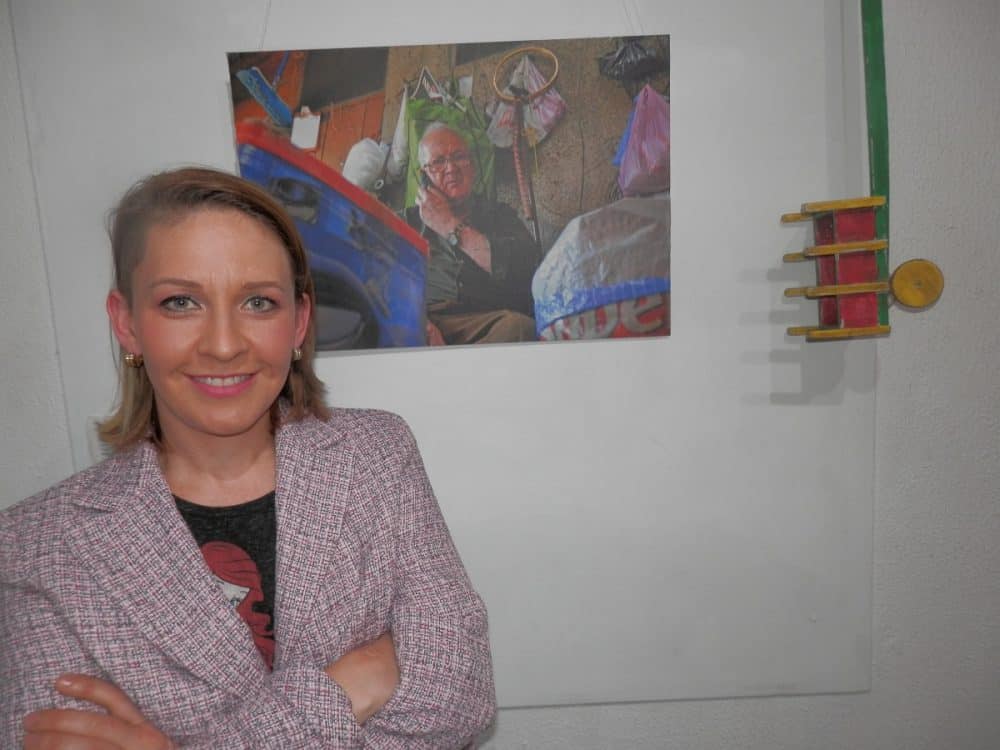 There is also a cassette recording of an interview with don Paco on his own boom box.
López's interest in photography began when she was 12 years old and got a simple Kodak camera as a gift.
"I took pictures of everything. That's when I knew I wanted a career as a photographer," she told The Tico Times. Aside from her commercial work, López has done photo documentaries on how people live.
This is her first individual exhibit, and will be up in the museum in Alajuela until Oct. 23. Previously, the exhibit was in the Talentum gallery in San José and the Casa Cultural Alfredo González Flores in Heredia.
The Juan Santamaría museum is located in the old fort building on the central square of Alajuela and is open Tues. – Sun. from 10 a.m. to 5:00 p.m. The exhibit is on the second floor, elevator available, and there is no charge.