PLAYA POTRERO, Guanacaste — Minutes after meeting Jeff Herrman and Justin McCarter, I was on a sailboat drinking a beer and watching flying fish jump out of the water. At some point on our short afternoon cruise through Potrero Bay it hit me that I was on assignment to cover a sailing club, yet besides the Hobie Catamaran sailboat we were floating on, there were no signs of a sailing club at all.
Where was the lavish, mansion-sized resort with a lighthouse? Or the snooty yacht owners with Fortune 500 companies under their names? Heck, there weren't even tuxedo-wearing waiters carrying trays of caviar.
I'd been duped, I thought.
That was until I realized this wasn't your rich grandaddy Benedict's sailing club.
"We've always wanted to make sure the sailing club has been accessible for everyone in the area," Herrman said. "That's why you don't see any walls up around this place. It's not like a resort or anything."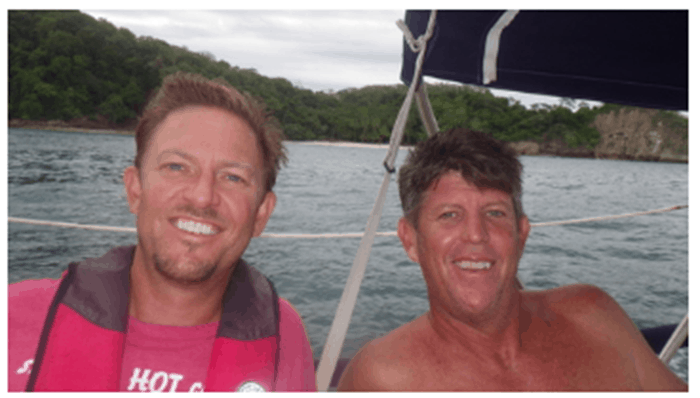 Initially operating out of a small shack on the beachfront, Herrman has acquired a chunk of land along the beach and recently bought out a restaurant that struggled to attract clientele despite its location. The steadily growing Costa Rica Sailing Center on Playa Potrero might not be the next Montauk, and that's just fine with Herrman and McCarter.
"The point of this club has always been to have it embody our two personalities," Herrman said. "We're both very laid back and we're eager to teach people what we know, which is sailing."
In 1994, while in their early 20s, the pair of sailor buddies from California went on a four-and-a-half-month voyage from the San Francisco Bay to Costa Rica. Though Herrman said they now have 20,000 nautical miles of experience each, they were a little worried going into that fateful sail that they wouldn't be ready. When a ship captain in San Francisco told them you can sail anywhere in the world if you can successfully sail the Pacific bay, known for its choppy waves and crazy wind patterns, they set out without looking back.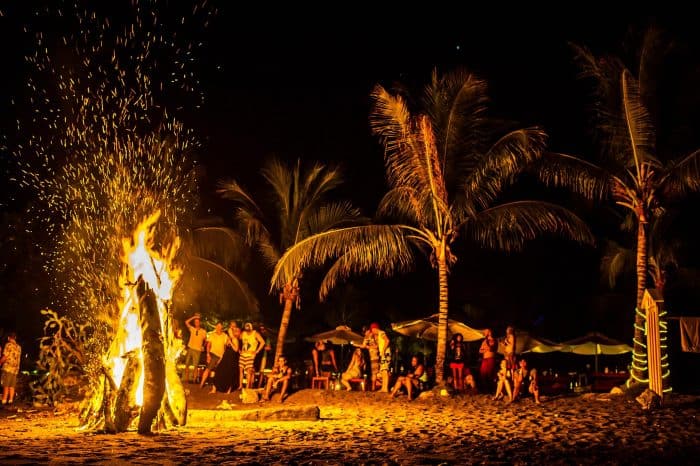 Now, they're looking to show that Costa Rica can be a sailing destination for both tourists and locals. According to Herrman, Potrero Bay is one of the best spots for sailing in Costa Rica, along with Golfo Dulce in the country's southern Pacific. Potrero Bay, marked by Las Catalinas to the north and Playa Flamingo to the south, has year-round wind and consistent water conditions that Herrman said makes it ideal.
"Costa Rica doesn't really have sailing, so we want to show that to the people around here and introduce them to why it's important to know what you're doing when on the water," Herrman said.
When I visited Herrman and McCarter on a Sunday, they were preparing to host another edition of Tamarindo's Sunday Funday, where a busload of drunken tourists would be making the last stop of their all-day pub crawl through the region. If there had been any anxieties in setting up for the day's event, or more generally for trying to grow a small business in Costa Rica, a quick sailing session cured them all.
"I'm glad we did this," McCarter said as we approached the coast again. "You come out here on a sail for a little bit and forget everything you've been worrying about."
Back on shore as the sun started to fade behind the Pacific and the Sunday Funday group rolled in, the ceremonial bonfire was ready to be lit. Sailing Center worker Rene Le Franc set up the six-foot pile of wood, which he called a relatively small one, before lighting it on fire.
"On a beach where there are fishermen there always has to be a fire," Le Franc said. "It's a very important tradition."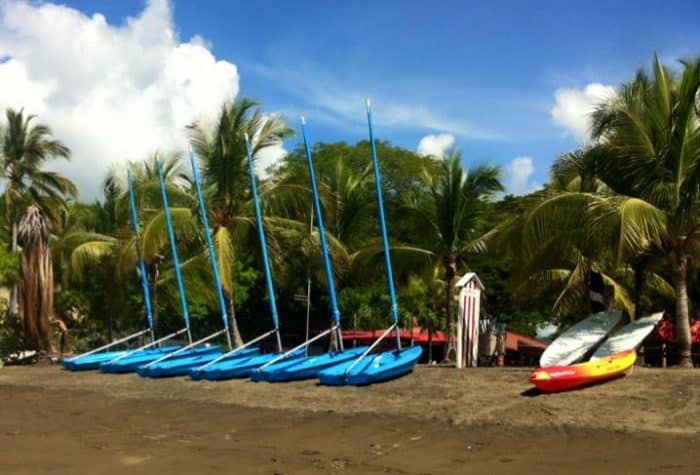 It seems the growing sailing center is beginning its own traditions, whether it be Sunday Funday or member's day parties, that have the potential to make Potrero stand apart from more popular neighboring beaches like Tamarindo and Playa del Coco.
As part of this inclusive approach to a type of club that inherently sounds exclusive, Herrman said the yearly membership costs $250 per year. Already, he said, more than 400 members have signed up, representing a healthy mix of locals and expats. In the membership costs are included loads of perks, like reduced prices on equipment rentals, free family sailing days and party nights with free booze.
Noting that everyone likes free booze, Herrman said the old sailing club that he and McCarter belonged to in San Francisco had the unofficial motto "A drinking club with a sailing problem," and that the two have drawn considerable inspiration from those days.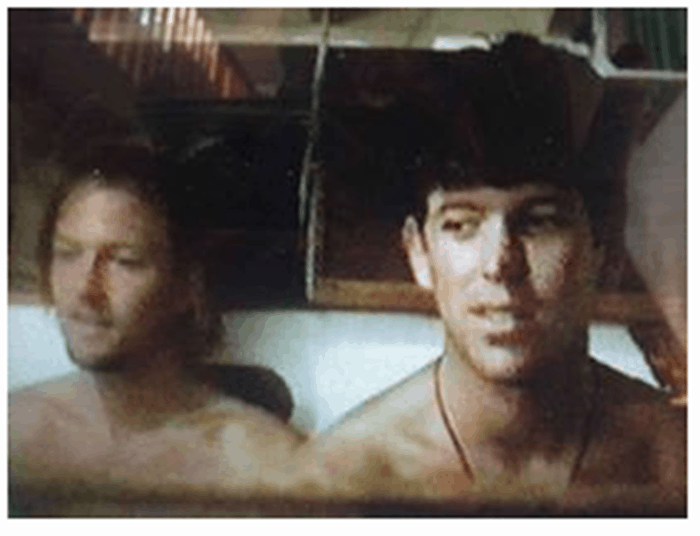 At the end of the night during my recent visit, when the group of tourists from Sunday Funday had left and a small patch of people remained at the bar, Herrman slung his arm over McCarter's shoulder and said, "I love you, man."
"That's how they do it in San Francisco," McCarter dead-panned to a small audience at the bar.
"Just another story of two sailors in love," Herrman said.
Contact Michael Krumholtz at mkrumholtz@ticotimes.net.