Expotur, Costa Rica's premier trade show for travel professionals, kicked off Wednesday at the National Theater in San José with President Luis Guillermo Solís saying tourism is "one of the most powerful engines of this economy."
"Costa Rica has become a tangible example that tourism is synonymous with progress, with well-being, with economic growth and with environmental protection," he said.
The Expotur "travel mart," with some 256 exhibitors, will be open Thursday and Friday at Centro Kolbi in Parque Viva in La Guácima de Alajuela. Now in its 32nd year, the expo brings together providers of tourism services in Costa Rica and neighboring countries — hotels, tour operators, airlines, car-rental agencies and event organizers — with international buyers looking for deals to offer their clients.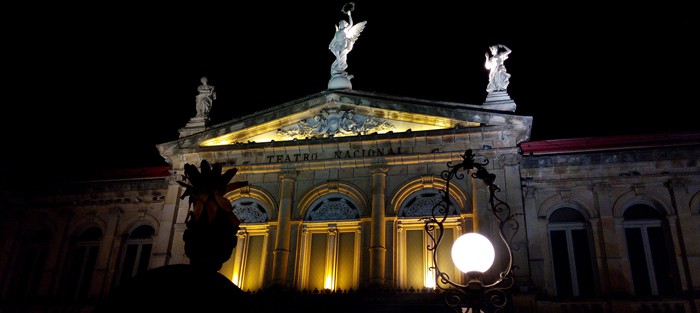 About 200 buyers are on hand from 28 countries, including the United States, United Kingdom, United Arab Emirates, Germany, Russia and Japan. The event seeks to position Costa Rica as a leading tourism destination for countries all over the world.
In a nod to the many international visitors, Solís prefaced his remarks in flawless English, saying, "First of all, I would like to convey to all our visitors a very warm welcome on behalf of our country and the people of Costa Rica. We hope that you all have a very good time while in our country."
Also speaking at the event were Mauricio Ventura, tourism minister; Massi Devoto, president of the Costa Rican Association of Tourism Professionals (ACOPROT); and in his first official public event since his recent election, San José Mayor Johnny Araya.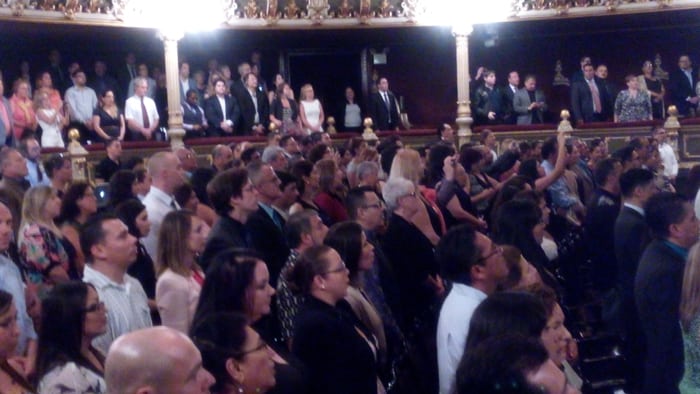 "Our industry is globally competitive," said Devoto, whose organization hosts the event. "Tourism is the most important economic sector of our nation, and those who belong to it know that….
"In our country, foreign visitors and nationals drive the same highways, cross the same bridges, use the same ports for exporting, importing, and receiving cruise ships. That's why investing in infrastructure projects that are a priority for the tourism sector is investing in the benefit of all Costa Rica."
Mayor Araya stressed the viability of San José as a tourism destination, saying he wanted to make it "más destino que camino" — more of a destination than a road to elsewhere.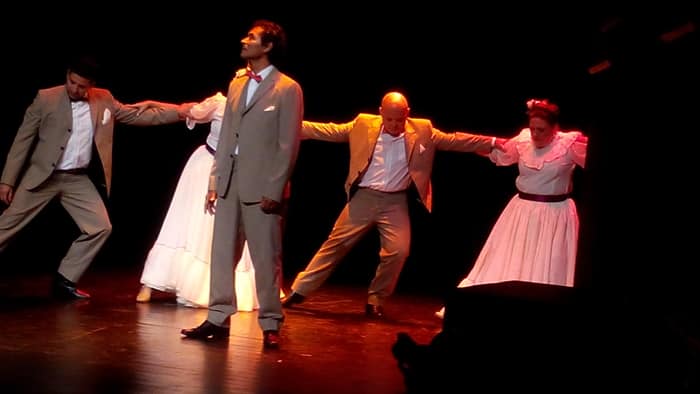 "In the municipality of San José, we are very clear on the objective of positioning our capital as one of the great attractions the country offers."
Ventura, the tourism minister, said Costa Rica's tourism sector generates 600,000 direct and indirect jobs, or some 27 percent of all employment. He said tourism was responsible for some $2.8 billion in revenue in 2015.
"(Tourism) has become the insignia of this administration, because we're conscious that tourism leads to progress, investment, jobs and development," he said.
Ventura noted that 1 million U.S. tourists visited the country in 2015, about 40 percent of all international visitors. "The United States represents our priority market," followed by Europe, he said.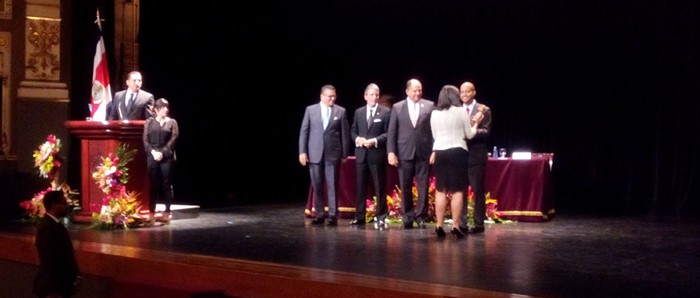 After dancers entertained the crowd, prizes were handed out to four leaders in promoting Costa Rican tourism: the airline JetBlue, travel consultant Daniel Chavarría, journalist Diego Vargas and professor Agustín Abrahams.
Solís, the last to speak, said, "The Costa Rican tourism industry has demonstrated with certainty that it is possible to coordinate efforts between the public and private sectors for the good of the country….
"Costa Rica is a country blessed by God, with good people, hard-working people, and with an admirable willingness to open itself up to the world."
Contact Karl Kahler at kkahler@ticotimes.net.