The first showers of the rainy season have fallen throughout most of Costa Rica, and in the capital, officials say they have taken appropriate measures to prevent the kind of flooding that turned some city streets into lakes in recent years.
The most severe flooding in San José last year occurred between September and October, usually the months of highest precipitation. Flooding in downtown and other areas of the capital carried away vehicles, damaged merchandise in stores and forced many businesses to close for several hours and some for days.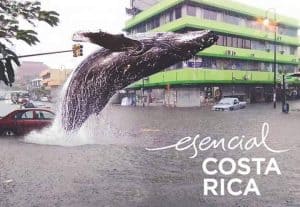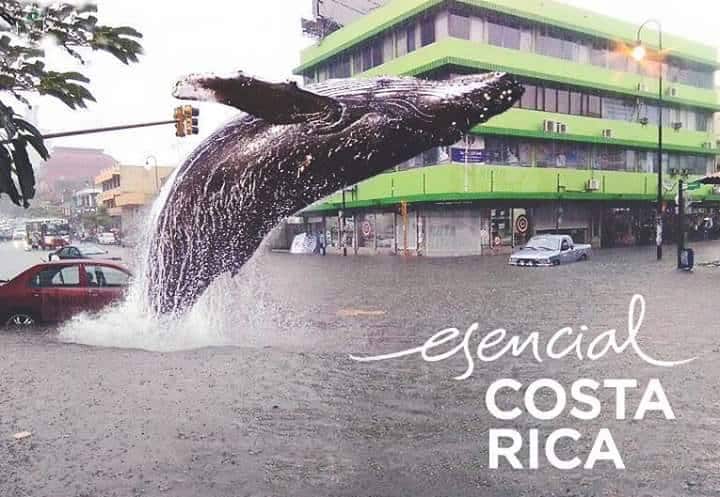 One of the worst sectors was the capital's "Barrio Chino," or Chinatown, but overflowing sewers and rivers affected areas all over the city, including Barrio Luján, Hatillo, San Sebastián, San Pedro, Tibás, Pavas and Rohrmoser.
Outgoing San José Mayor Sandra García, who left office last week, said city workers have been cleaning and removing debris in recent months to prevent swollen rivers from causing floods this year. García said the city requested permission from the National Emergency Commission to remove sediment, trash and weeds along several rivers in the capital.
A report from the municipality states that employees removed old structures and walls that caused accumulations of trash near rivers and also cleaned debris left by last year's flooding.
Services department manager Marco Corrales Xatruch told The Tico Times in an email that the city is also routinely cleaning sewers to prevent accumulation of garbage.
"In Barrio Chino alone, we carried out two cleaning jobs this year that included 128 street drains and gutters, as well as five wells. Another 52 drains and 17 wells only required minor cleaning," Corrales said.
Court orders
The city's recent cleanup work was actually the result of a court order. In January, the Constitutional Chamber of the Supreme Court, or Sala IV, ordered the municipality "to fully clean, within three months, the city's entire sewer system and conduct all necessary actions to prevent flooding during the rainy season, such as that which occurred last year."
Sala IV's orders came in response to a complaint filed last year against the Municipality, the Water and Sewers Institute and the Health Ministry by business owners in the capital who were affected by the flooding in Barrio Chino.
Mayor García attributed last year's floods to "natural events of extreme proportions," during the rainy season. Justices, however, ruled that there was enough evidence to attribute the flooding to a lack of proper maintenance of San José's "obsolete sewer system."
The Court ruled that whether or not last year's circumstances were unusal, "that circumstance does not relieve the local government of providing quality public services, and particularly of ensuring that the city's sewer system is in optimal condition for the protection of public health."
Municipal officials acknowledged that sewer infrastructure around Barrio Chino is inadequate. Mayor García also attributed the problem to a lack of planning and action from the previous administration of Mayor Johnny Araya —who took office again on May 1. She said problems in the capital's sewer system are the direct result of the lack of proper maintenance for many years.
Watch a video of the flooding in Barrio Chino last September:
https://vine.co/v/exe0OzZUFbb
Polemic farewell
Former Mayor García's legacy on city streets will face the test over the coming months of the rainy season, but other aspects of her legacy are already visible — for better or worse. In one of her last public appearances, Mayor García unveiled a $90,000 monument on Thursday, which sits on Calle 9, just outside of Barrio Chino.
The sculpture honors a student movement that in 1919 protested against the government of then-President Federico Tinoco, who seized power in a coup and established a repressive military dictatorship. The unveiling ceremony forced the closure of surrounding streets, causing traffic jams downtown and angering drivers.
But mostly, people were upset about the sculpture's price tag. Angry citizens blasted the municipality on its Facebook page, criticizing García for investing in pricey public art rather than using those funds to fix the city's sewers, sidewalks and roads, and to improve garbage collection and security.
Mayor García defended her decision, saying that "all projects are important," and that she will leave unfinished projects mostly because of the lack of cooperation from other public agencies.
The new 12-foot-high monument on Calle 9 depicts three students representing protesters from three public high schools who took part in the street demonstration nearly a century ago.
The daily foot traffic of students from those same high schools gave the iconic street where the statue is located its nickname: Paseo de los Estudiantes, or "The Students' Walkway."
https://www.facebook.com/MunicipalidadSJ/photos/a.517821171639164.1073741951.121510054603613/1025733147514628/?type=3&permPage=1