SANTA ANA, San José — A whistling crack pierces the wind. It does not echo in sound, but in force, as it sends a golf ball soaring above the Valle del Sol course in Santa Ana. After squinting to follow the ball's trajectory, the eyes center back on the origin. There, a lanky, blond teenager named Paul stands with his back twisted upwards and his club thrown back behind his left shoulder.
He walks off the course in a slouching gait with his head down, just like any normal 16-year-old. But unlike any other 16-year-old, Paul Chaplet is one month away from playing in the Masters, golf's most important and recognizable tournament.
Not only will he be the second youngest player in this year's tournament, which starts April 7, but he will be the first Costa Rican to ever compete in the Masters.
By winning the Latin American Amateur Championship in January, Chaplet received a bid to play for the green jacket. The almost overnight transformation from just another kid to the face of Costa Rican golf has considerably upped the pressure, Chaplet admits.
"The emotional part of it has changed a lot," Chaplet said. "I just hope I can enjoy every second of it."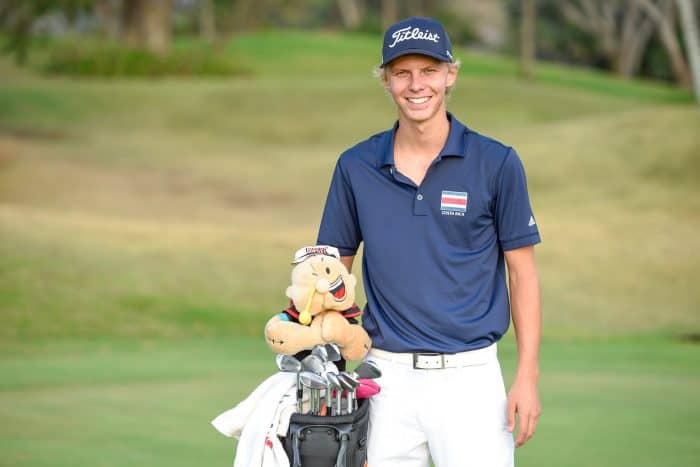 Chaplet is the son of French parents who came to Costa Rica nearly 25 years ago to start a travel agency catering to French-speaking tourists. He speaks three languages fluently – English, Spanish, and French – and attends Saint Mary School near the family's townhouse in Escazú.
He did not pick up a golf club until he was 10. Now, just six years later, he is getting ready for his debut on the sport's biggest stage.
"I told him, you are already on the fourth floor without taking the steps," said Paul's mother, Isabelle Chaplet. "It's normal that you may be a little lost now. You haven't had time to grow up in your mind."
To put it in perspective, Tiger Woods did not participate in his first Masters tournament until he was 19.
Chaplet said he's been studying the Augusta Golf Course to prepare himself, and that he is specifically getting ready for the fast greens and improving his accuracy on second shots. And he's also been practicing his putting and chipping.
But Chaplet said he is well aware that nothing can prepare him for the rush of pressure that could come over him when he takes the course for the first time with the eyes of Costa Rica upon him.
"I hope I won't be thinking about it," he said of being the first Tico to play the prestigious tournament. "Probably unconsciously, yeah I will be.
"Obviously you'll have pressure and it's going to be nerves. But how many times does it happen that you get that chance of really representing Costa Rica at a high level?"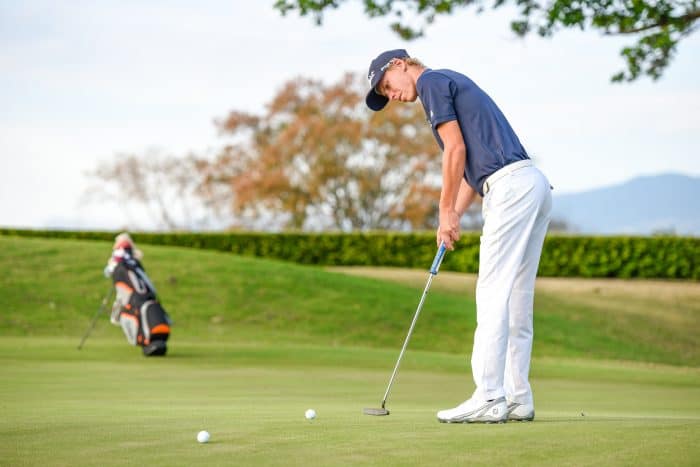 Chaplet practices nearly every day at Santa Ana's Valle del Sol course, where he said the constant winds have helped him control his ball flight and distances when he goes out to other courses.
He is currently ranked 432nd in the World Amateur Golf Rankings, making him the highest ranked amateur in the Central American & Caribbean region. Before his win at the Latin American Amateur in the Dominican Republic, Chaplet finished second at the IMG Academy Junior World Florida Challenge by shooting five-under par at the Islandside Golf Course in Longboat Key, Florida in December.
But the international amateur tournaments dwarf in scale to golf's biggest event, where Chaplet said he hopes to make the start of a successful career.
"It's the first time and it's the first step to what I hope is a good career," he said. "All I can do is take all the pleasure I can take out of it."