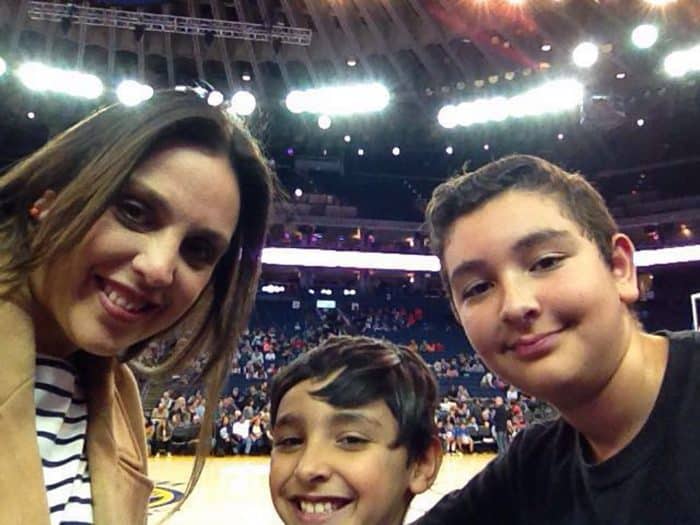 Update: 12 p.m. Wed., March 2. On Wednesday morning the family of Barbara Calderón, a Costa Rican woman who died while visiting the U.S. in January, learned that it exceeded its fundraising goal for paying off Calderón's hospital bill. In five days the family raised more than $71,000 to pay the outstanding bill.
The family posted its thanks on the gofundme.com page:
Our family has been awaken this morning to the beautiful news that we've reach our goal, and more! Thank you for the support and the service done to us. For this we will be eternally grateful.
Original story continues here:
A Costa Rican woman's family is asking the public for help raising funds to pay for $70,000 in hospital bills after the woman died in a California hospital in January. Three days in, the family has already raised more than half the amount they need.
Barbara Calderón was traveling in California in January with her two sons while visiting her sister. She hoped to take a family trip to Universal Studios in Los Angeles. But on the way to the amusement park Calderón complained of chest pains and stopped breathing. Emergency responders reached her on the highway and were able to stabilize her. She was taken to Good Samaritan Hospital's emergency room. There, hospital staff put her in an induced coma and on life support to try to preserve her brain functions until she could recover.
But Calderón never made it out of the coma. Cardiologists said a previously undiagnosed congenital birth defect was the cause of her heart failure. After several days on life support, her husband, who had flown to Los Angeles to be with her and their sons, decided to remove her from life support on Jan. 26. Calderón was 41.
Calderón was in the U.S. without health or travel insurance and accumulated roughly $300,000 in health care costs during her six-day admission. The family was able to negotiate the hospital bills down to $70,000. Still unable to pay the bill, the family decided to turn to the crowdsourcing website www.gofundme.com.
At this writing the family has raised more than $40,000 from 290 donors.
"I'm overwhelmed by the support but I'm not surprised," Calderón's sister in California, Ari Rosales, told The Tico Times. "She was an amazing person with lots of friends and family who loved her."
"She was always the one who kept us together as a family, " Rosales said. "She kept us united."
Rosales said that the family was hopeful that between the gofundme.com campaign and additional fundraising by family and friends in Costa Rica the family would be able to pay back the hospital bills by the end of March.
"This is a new role for me, organizing something like this," Rosales said thinking about Calderón. "I keep thinking that she'd be the best person to do this."
Donations for Calderón's medical bills can be received until April 26.