CAHUITA NATIONAL PARK, Limón — I gave chase to the masked bandit, trying to take his picture, and watched as he scared two girls off their beach towels, then tried to steal their lunch before a woman shooed him away with a stick.
Talking about a raccoon, of course.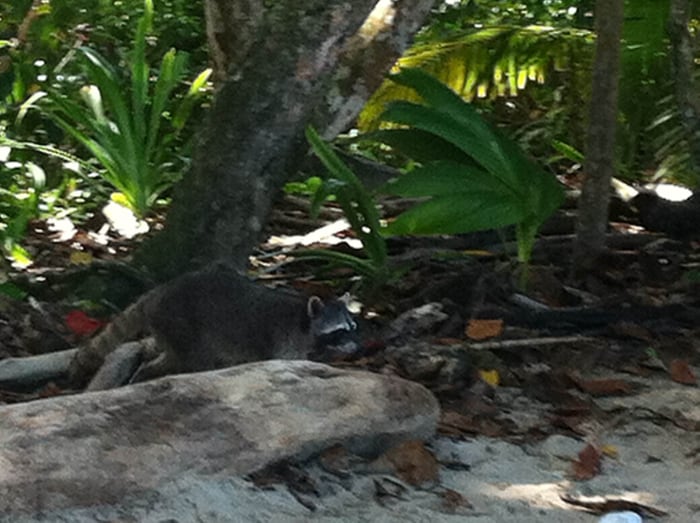 Most animals kept a more discreet distance on my recent visit to Cahuita National Park, which I would highly recommend to anyone traveling on the Caribbean side of Costa Rica.
An easy jungle trail roughly 10 kilometers (6 miles) winds along the beautiful beaches between the towns of Cahuita and Puerto Vargas. Along the way, you can have any number of secluded beaches to yourself, and you're likely to see plenty of animals.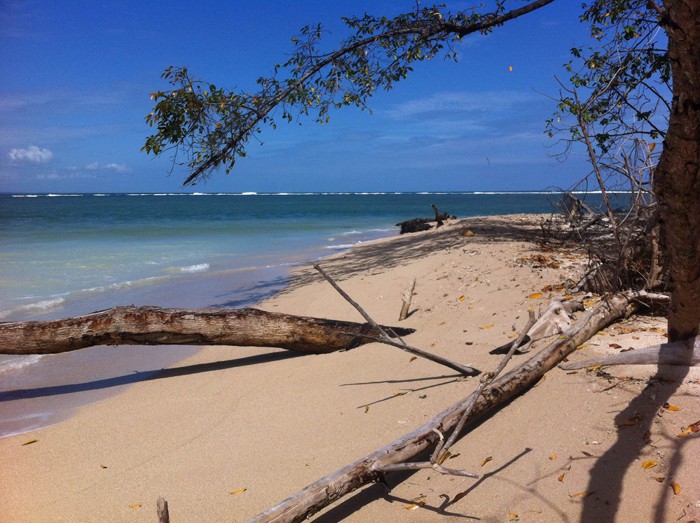 I saw several howler monkeys, a sloth, a huge iguana, lots of colorful little lizards and plenty of hermit crabs. And when I arrived at Punta Cahuita, a park ranger asked me if I wanted to see a snake, and she showed me a striking (no pun intended) yellow eyelash viper coiled up inside a roof over some picnic tables.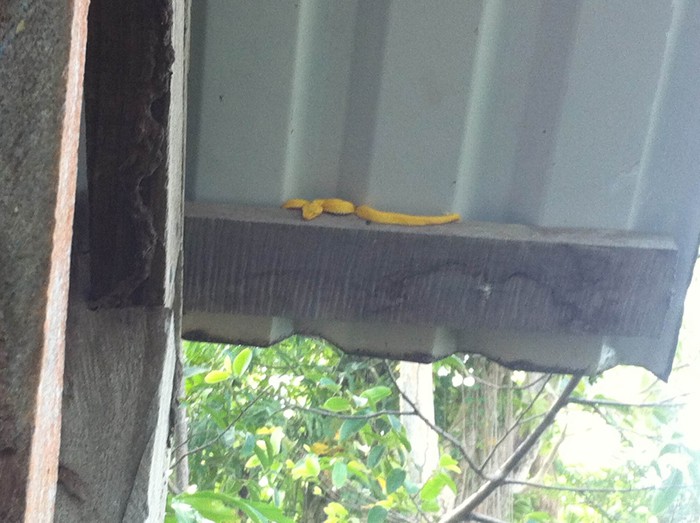 "You can see white-faced monkeys, too," said Silvia Reyes, 35. "We call them tremendillo ["troublemaker"], because they like to eat our food, which we don't allow. We tell people not to feed them, because they can get aggressive."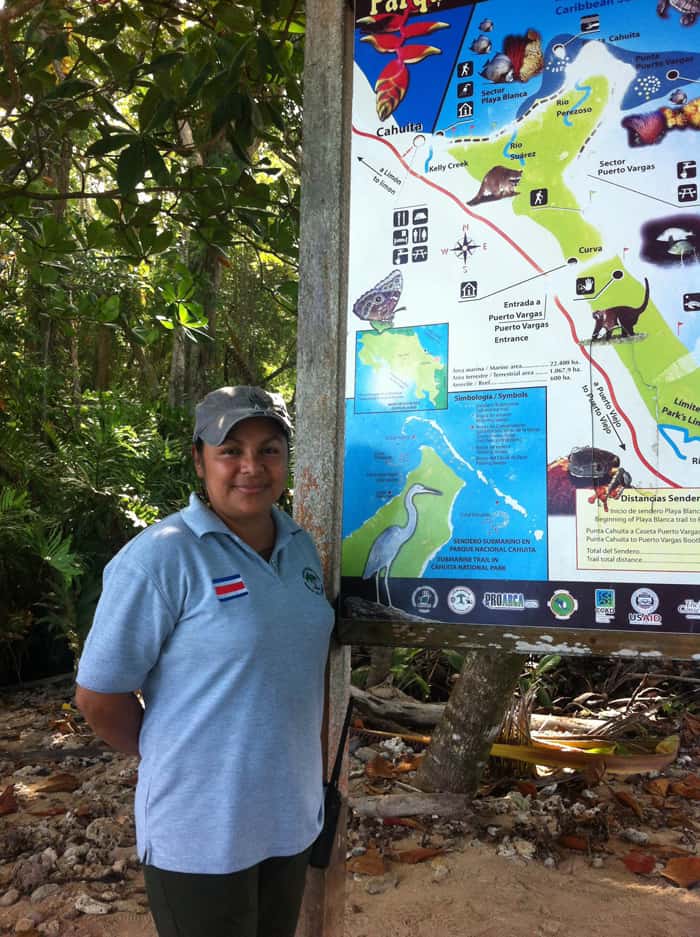 A woman with a German accent showed me some great pictures of a long, slender green snake and asked if I knew what it was. I told her it looked like a green vine snake, totally harmless but really beautiful.
Silvia told me about all the pretty snakes you can see here, as well as mammals, toucans and parrots. And she said the snorkeling is excellent — lots of pretty fish, lobsters, octopus — though you're required to hire a local guide to go snorkeling here.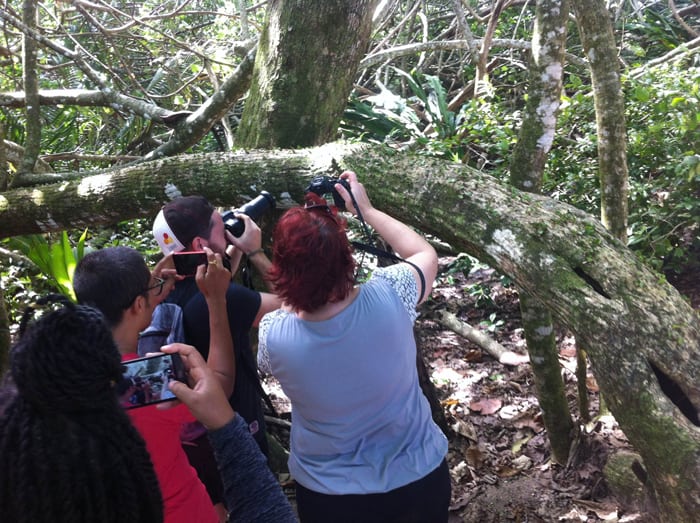 Admission to the park is charged at the southern entrance at Puerto Vargas, but not at the entrance in Cahuita (though donations are welcome). A great way to explore the park is to pack a picnic and wear a swimsuit and spend three or four hours walking from Cahuita to Puerto Vargas. If you have your own car and left it in Cahuita, take a bus or taxi to get back to it.
Even better, hire a guide who can take you snorkeling, and on top of that you'll see a lot more animals. You can also book a tour for around $45 that includes hiking in Cahuita and a boat ride to even better snorkeling.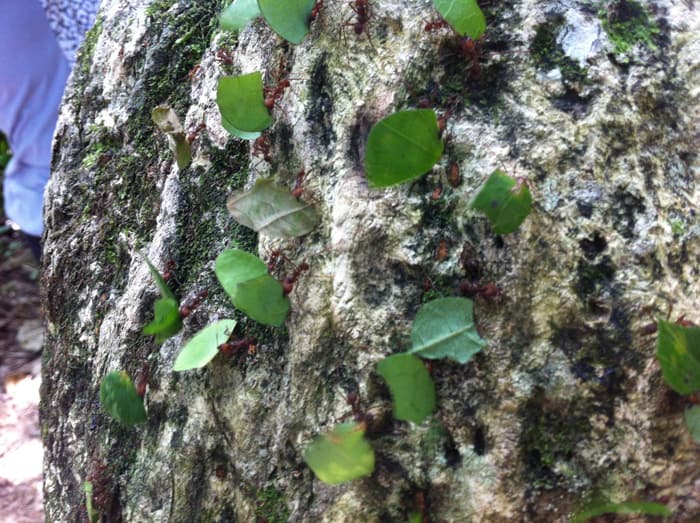 Silvia was stationed at Punta Cahuita to inform hikers from both directions how far it was to the either Puerto Vargas (5 km) or Cahuita (4.5 km).
I asked her if they ever had any problems with people here.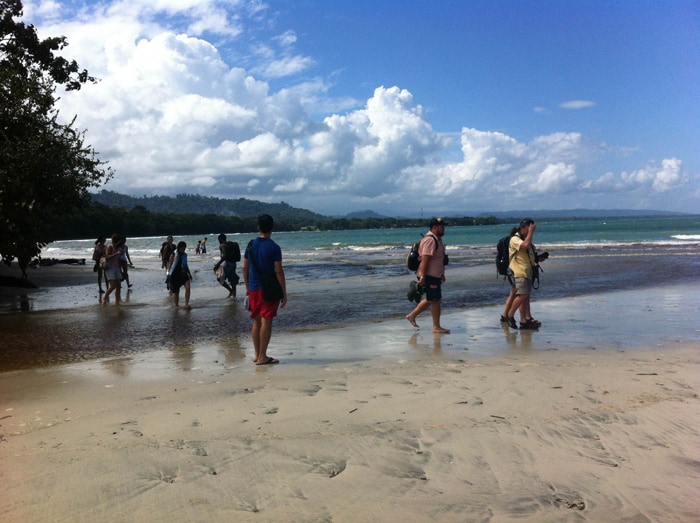 "Normally the main problem is always trash," she said in Spanish. "Our parks, I think, not only this one but all of them, we have to keep them clean, conserve nature, protect the animals, reduce contamination, and the human being doesn't want to understand that."
She said the guardabosques, "forest guards" or park rangers, are constantly working to maintain the trails, keep them clear of trash and watch out for the safety of visitors.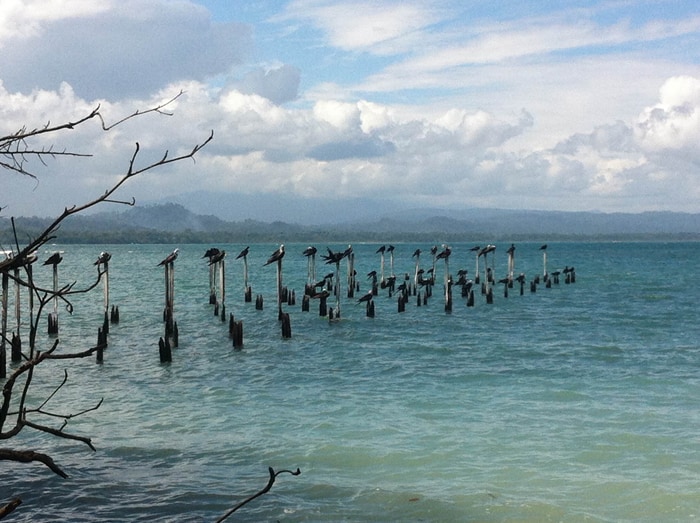 "That's the goal of all of us who work at parks and reserves," she said. "I think the goal and the purpose is preservation and maintenance, so that the tourists who come here don't get a bad impression — that they leave with the best possible impression."
Silvia said she has been working here for just a few weeks.
"But it fascinates me," she said. "I'm a person who has a lot of knowledge of this region, of this place, and I'm a resident here, in Cahuita. So it's nothing abnormal or different for me to get involved in this, because my goal is to go to the university and get a degree in languages. I want to start with English, and then study some French, which I also like.
"As they say, we have to do what we do with love and with pleasure, not just because we need the income."
IF YOU GO
Getting there: Cahuita National Park is accessible by bus or taxi, and if you have your own vehicle, the two entrances at the towns of Cahuita and Puerto Vargas are well signed.
Admission: A fee is charged in Puerto Vargas but not in Cahuita.
What to bring: As little as possible. You can walk this trail in flip-flops and a swimsuit; trails are mostly sandy and occasionally muddy but rarely snaky. Some recommend insect repellent, which I didn't find necessary, and sunscreen is needed if you plan on some beach time, though trails are well shaded. 
Contact Karl Kahler at kkahler@ticotimes.net.