Vacation Workshops
National Museum (San José): A total of 17 different workshops for children and adults are on offer during the ongoing school break, including notebook decoration, fossils of Costa Rica, secrets of antique photographs, traditional oxcart painting, pre-Columbian pottery making, origami, cardboard sculptures, Greek mask making, basic Tang Soo Do, indigenous spirituality, and more. Jan. 18 – 29. Free. More info: 2256-4139 or mcastro@museocostarica.go.cr.
Juan Santamaría Museum (Alajuela): Artistic drawing, engraving, traditional games, puppets and handicraft making. Jan. 19 – 29. From 9 a.m. to 12 noon. Free. More info: 2442–1838, ext. 119; or educacion@mhcjs.go.cr.
Rafael Ángel Calderón Guardia Museum (San José): Drawing, pottery, painting, and lithography. Jan. 25 – 29. Different schedule options. Free. More info: 2222-6392, ext. 105; or musecal2016@gmail.com.
Taller Nacional de Teatro (San José): Acting classes for adults, teenagers, children; workshop of the art of speaking in public, and script writing. Jan. 11 – Feb. 2. ₡15,000 ($30). 4 classes, 3 hours each. More info: 2221-1273, or Facebook page.
José Figueres Ferrer Cultural and Historical Center (San Ramón): Painting, violin, handicrafts, ballet, dance, origami, and kite making. Jan. 12 – Feb. 2. ₡5,000 – 20,000 ($10 – 40). Different schedule options. More info: 2447-2178.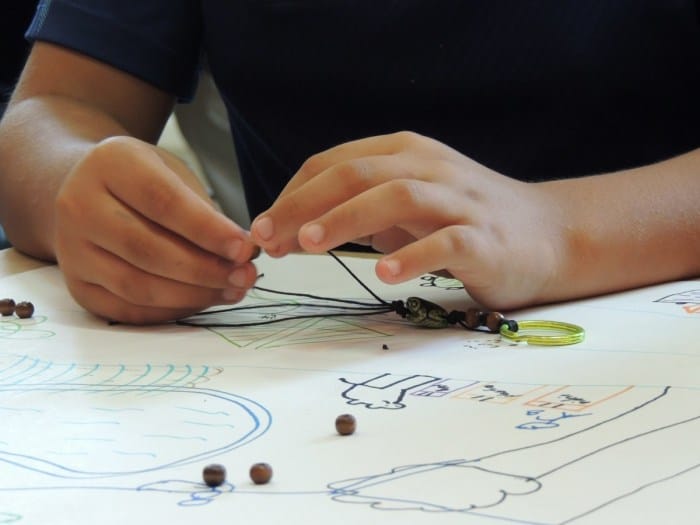 "Baby Boom au Paradis"
Franco-Costa Rican actress Marian Li stars in an adaptation of the play "Baby Boom in Paradise," which depicts the experience of a pregnant woman: from conception, ultrasounds, cravings and nausea, to comments from the mother-in-law, relationships with medical staff, and other pre-birth adventures. It' In French with subtitles in Spanish.
"Baby Boom au Paradis" will be performed Jan. 14 at Museo de Jade, downtown San José. 7 p.m. ₡4,000 ($8). More info: 2257-1438.
Carpe Craft Beer
Carpe Chepe is organizing a beer-tasting tour of four different bars: the ticket price includes 4 beers with snacks, a souvenir glass, brewing expert, security, and transportation in the Carpe Chepe bus "La Carreta." The tour will be guided by an expert from La Bodega de Chema, who will talk about the brewing process, different beer styles, and beer-food pairings.
"Carpe Craft Beer" takes place Jan. 8 starting at Craic's Pub, San José, 7:30 p.m. $60. More info: info@carpechepe.com
Walk to Cerro de la Muerte
This 10-kilometer hike starts at 2.000 meters above sea level in the community of San Gerardo de Dota. Walk through oak forests to a delicious hilltop lunch. The tour includes transportation, entrance to the trails, snack, lunch, and guide. Wear comfortable clothes and shoes, a waterproof jacket and a hat, and bring a change of clothes, sunscreen, insect repellent, a flashlight, and water.
"Caminata al Cerro de la Muerte" takes place Jan. 10. ₡22,000 ($44). More info: rutaalacima@gmail.com or Event's Facebook page.
Film: "Preamble" Film Fest
The Costa Rican Center for Film Production will screen national and international films as a prelude to the opening of the new national film library.
Jan. 14: "The Congress." Directed by Ari Folman, this 2013 film tells the story of an actress who signs a contract compromising her identity and freedom. At 7 p.m.
Jan. 15: "Le meraviglie," directed by Alice Rohrwacher, 2014. Four girls live in isolation in accordance with their father's wishes that they stay in touch with nature. At 7 p.m.
Jan. 16: "Conducta," a Cuban film directed by Ernesto Daranas, 2014. Tells the story of Chala, a child who lives in a home environment filled with violence and drug use, and who gets involved in dog fights to earn money. At 4 p.m. "A Pigeon Sat on a Branch Reflecting on Existence," directed by Roy Andersson, 2014. Two men who, in the classic roles of Don Quijote and Sancho, go on an interesting trip that reveals human destiny. At 7 p.m.
Jan. 17: "The Secret in Their Eyes," an Argentine film directed by Juan José Campanella, 2009. A retired judicial employee decides to write a novel about an unsolved crime that has haunted him since he participated in the investigation. At 4 p.m. "Blood Simple," directed by Joel and Ethan Coen, 1984. A man finds out that his wife is cheating on him with one of his employees, so he plans the murder of both. At 7 p.m.
Movies are free. More info: Centro de Cine Website.
https://www.youtube.com/watch?v=syibaP4sIuo&feature=youtu.be
Guitar Workshop
For children and adults, a summer workshop to learn to play the guitar in four classes. Learn to read tabs, chords, rhythms, songs, techniques, basic musical theory, and more.
"Taller de guitarra" starts Jan. 9 at Centro de Artes Integradas in Santa Ana. Saturdays, children at 2 p.m. and adults at 3 p.m. ₡20,000 ($40). More info: infocentrodeartesintegradas@gmail.com.
Upcoming Concerts
Tribute to Nirvana: Bands Pixel and Dead Heather offer a concert as a tribute to the iconic grunge band. Jan. 8 at El Observatorio, San Pedro. 8 p.m. More info: 2223-0725.
Back to the 90s: Mustang65 plays the hits of bands such as Pearl Jam, Stone Temple Pilots, Red Hot Chili Peppers, and more. Jan. 9 at Rio Oro Music Bar. 9 p.m. ₡3,000 ($6). More info: Chivoscr Website.
Electronic music: Electronic concert by DJs Iván Céspedes and Mario Maroto. Jan. 9 at Hoxton Pub, San Pedro. 9 p.m. ₡2,000 ($4), w0men get in for free. More info: 7168-1083.