The 57-year-old U.S. man who was arrested Nov. 21 on accusations of paying an underage girl for sex says that he is a victim of extortion.
Prosecutors claim that the man, Reza Ray Ehsan, brought a 16-year-old girl and two other underage women to his Santa Ana home where he paid two of them, including the accuser, to have sex with him.
Ehsan works as a family physician in Los Angeles, California and has a lavish vacation home in the town west of San José that he said he bought for $2 million a few years ago.
Though he is out of preventive prison, a judge ruled that Ehsan cannot leave the country and must sign in with authorities every 15 days. Initial charges of sexual assault and seduction of a minor through electronic devices have been dropped, according to prosecutors.
A spokeswoman for the prosecutor's office said that on Aug. 15, authorities received a complaint from the 16-year-old who claimed that she and her cousin were invited to Ehsan's house by a third underage girl. There, prosecutors say that Ehsan had intercourse with the accuser's cousin for cash before they both indicated to the accuser that it was her turn to have sex with Ehsan.
Though they say the girl declined at first, she reluctantly accepted to have sex with Ehsan in exchange for money.
Prostitution is legal in Costa Rica, as is consenting sex with anyone 15 years or older, according to Ehsan's lawyer Francis Tejada, but it is illegal to solicit a prostitute who is under 18 years of age.
"This is happening in a country where the oldest profession in the world is legal," Tejada said. "They know that he's worth millions of dollars and they are probably trying to extort him of his wealth."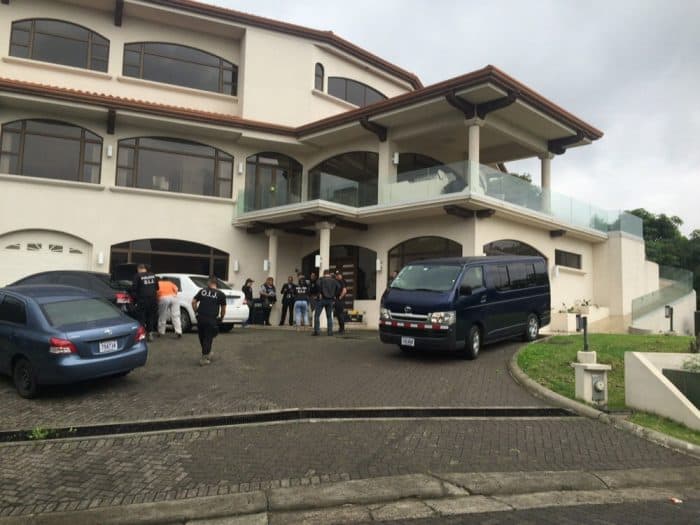 Ehsan told The Tico Times via a telephone call Monday that he met the first girl, known as "La Negra," at the Hotel Del Rey in downtown San José and had invited her over one day in July. According to prosecutors, Ehsan and the girl picked up her friends, the pair of cousins, to take back to his home as well. Ehsan said that he did not have sex with any of the girls and claimed that they jumped on him while he was laying down. He added that they were free to leave his home and were never persuaded into having sex with him.
"It was stupid on my part to bring them to my house," he said. "But they say they were forced to stay and that's just not true."
Ehsan was held in preventive prison for a night before authorities raided the large, three-story home in the Pozos neighborhood of Santa Ana, where they took his security camera system for evidence.
Tejada told The Tico Times that with this particular charge, prosecutors and judges often allow defendants the option to reimburse the plaintiffs. He added that there have been no talks yet of such a settlement. He also pointed out that investigators have not proven through DNA testing that Ehsan ever had sex with the minors.
"I'm not the kind of person who violates people," Ehsan said. "It's not in my nature."
Ehsan said he has two daughters in Los Angeles, Calif. His wife, Lucia Caridad Lorenzo, who was also a doctor, was murdered at her L.A. office in 2002 when an employee shot and killed her and two other colleagues. According to his practice's website, Ehsan is the director of the Superior Multi-Specialty West LA Urgent Care and has more than two decades of experience treating children as a family physician.
"It's not fair," he said of the charge. "I have a practice and a family. I have to protect my name."
According to immigration records, Ehsan had entered the country 15 different times in the past year. He first came to the country in 2004.
A court date has not yet been set, a spokeswoman from the San José courts said. Ehsan will have to present himself to prosecutor's next week, however, to prove he has not fled the country.