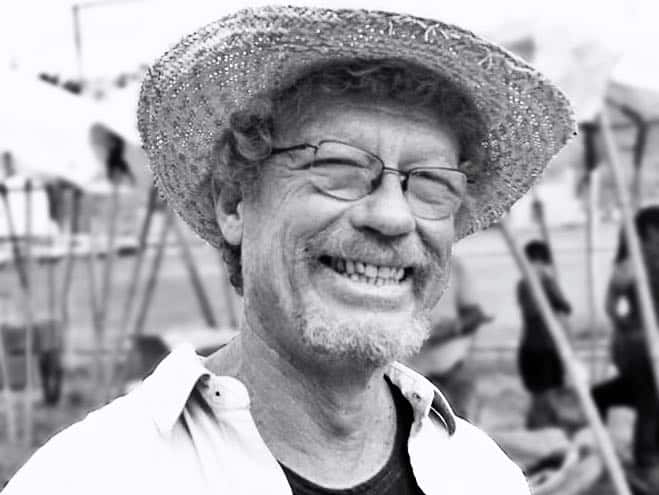 When Rolf Ruge passed away this week, he left a profound legacy: the Feria Verde in Barrio Aranjuez, where local merchants sell organic products every Saturday morning. Ruge was among its founding members, and he served as president of A.A.M.O.R, the nonprofit that organizes and promotes the feria. If you want to know what the man believed, loved, and wanted for the world, you have only to browse the feria's stalls.
Since the news of his death, friends and relations have used enviable superlatives to describe Ruge: "Very artistic," "Larger than life," and "A smile so big it hid his eyes," are just some of the things people have said about the late architect and community lynchpin.
In a recent conversation with The Tico Times, Ruge's family described him as a bookish child who spent his first 12 years in the rural town of Sarchí, where his family had maintained a coffee plantation. A Costa Rican native with German ancestry, Ruge lost his mother to cancer at an early age, which may have roused his lifelong interest in healthy living. Ruge decided to study architecture at the University of Costa Rica, where he experienced a personal renaissance: He met students and professors who shaped his worldview and cultivated his interest in sustainable design. His final thesis examined the potential of bamboo as a mainstream building material.
Ruge experienced further revelations in London, where he earned a master's degree in urban planning. Ruge discovered Eastern philosophy, which became a driving force for the rest of his life. When he returned to Costa Rica, Ruge energetically promoted eco-friendly architecture, organic agriculture, and alternative medicine, drawing together a diverse network of friends and collaborators. He won the admiration of countless Costa Ricans and expatriates across the nation.
"He was always very alternative, so to speak," recalled his 27-year-old son, Frederick Ruge. "He was always very interested in the question, 'What is quality of life?'"
As an architect, one of Ruge's hallmarks was never to create a consistent style, but to tailor each building project to the interests and needs of its inhabitants.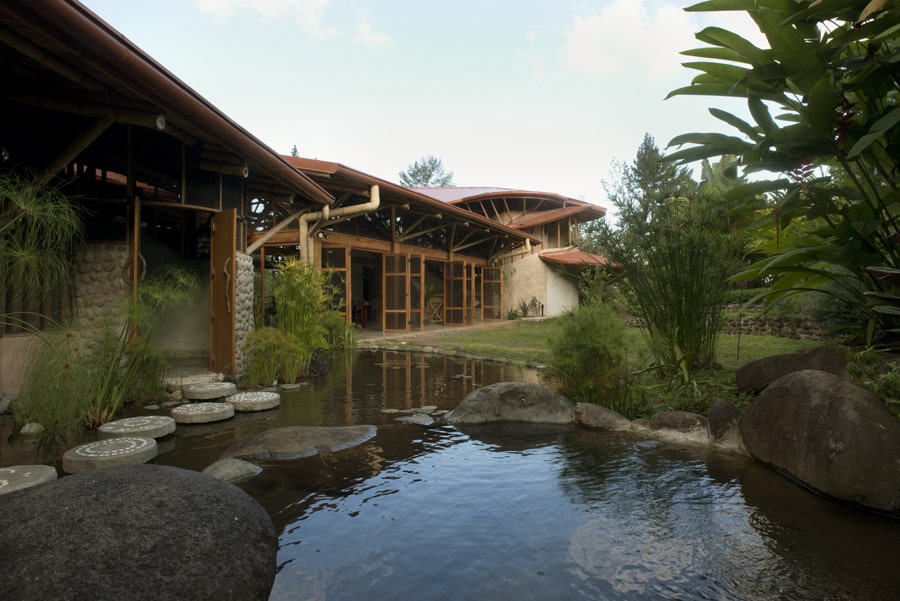 Ruge was diagnosed with an undisclosed illness in 2014, and his health rapidly deteriorated. He died at 61.
His family remembers him as a positive, almost incandescent personality, whose vision of a better world had become his entire Weltanschauung. The Feria Verde became a profound expression of his interests – local agronomy, urban community, natural lifestyles, and a positive place to interact with his many friends.
"He was an extremely happy person," said Frederick. "I think in the last 10 years he felt as free as he ever felt."
A public memorial for Ruge will be held this coming Sunday. For more information, to send respects, or to RSVP, write to familiaruge@gmail.com.