High care costs in the United States for patients with Alzheimer's disease are prompting many families to look to other countries, including Costa Rica, as an alternative treatment option.
According to the nonprofit health group Alzheimer's Association, more than 5 million Alzheimer's patients live in the U.S., and someone is diagnosed in that country every 67 seconds. Out-of-pocket health care costs paid by family members of Alzheimer's patients will total $34 billion this year alone.
Medical travel group Patients Beyond Borders estimates that 900,000 U.S. residents traveled abroad last year for health care services. Part of that demand includes services for Alzheimer's patients.
To respond, some care centers in Costa Rica now offer bilingual services targeting Alzheimer's patients. La Casa Sol, in the southwestern San José suburb of Escazú, is a daycare center offering physiotherapy, psychogeriatric evaluations and sensory stimulation.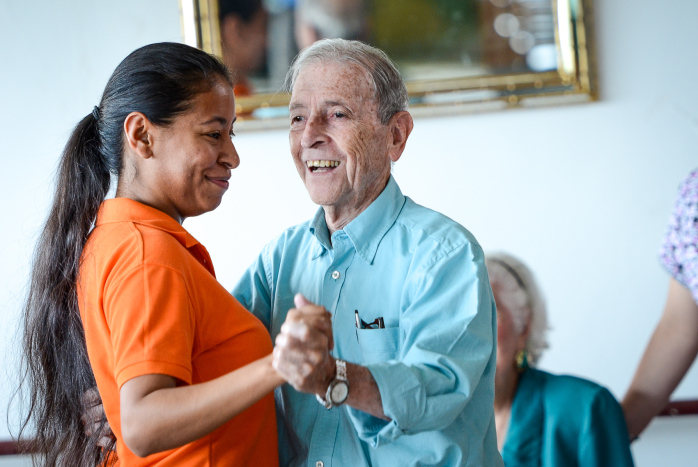 Twenty-five years ago, La Casa Sol Director Jenny Mora helped found the Costa Rican Alzheimer's Association (la Asociación de Alzheimer de Costa Rica, in Spanish), and she currently serves as the group's vice president. Mora said the center's clients have several options, including music therapy that includes singing and dancing, table games, gardening, a literature club, and sports such as volleyball and golf.
La Casa Sol has about 45 guests, but they don't visit every day. Some attend once a month, while others visit two or three times a week. Some are from the United States, and others are from Venezuela, Spain, Colombia, Chile and Brazil.
"It's multicultural," Mora said. "We have staff who speak English, and those who don't speak Spanish won't feel isolated. For example, the psychomotor exercises include dancing, and the explanations are given in both languages."
While the center offers basic care, it also has agreements with medical specialists at affordable pricing. Members of the staff also help guests find and purchase affordable prescription drugs.
"A lot of people have the wrong impression that North Americans always come here with a lot of money. We know that's not true, because we are aware of the costs associated with aging. This is one of the reasons we always look for the best and most affordable pharmacies," Mora said.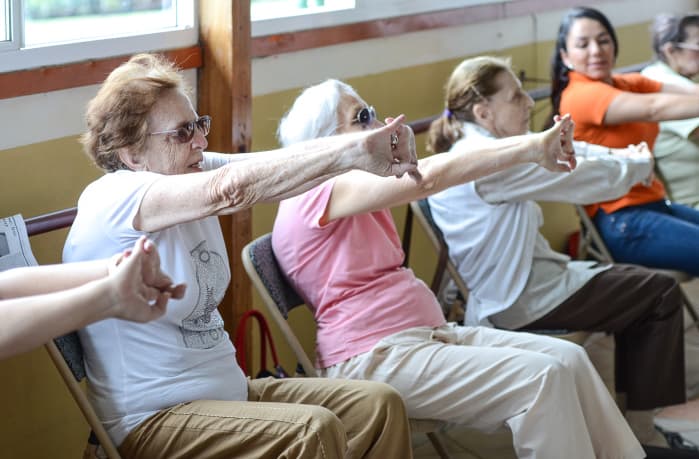 The center also offers a nutritional menu designed to manage cholesterol, triglycerides and uric acid for diabetics. "Today we have on the menu, for example, olla de carne [Costa Rican meat stew], which is nutritious and delicious. Many people come from [the U.S.] with poor nutrition because they're accustomed to a high-fat diet," she said.
Another center that offers services for Alzheimer's patients is Verdeza, which also is located in Escazú. Maybell Araya, director of marketing, said Verdeza has four floors of varying residential care. The second floor caters to Alzheimer's patients and has specialized staff.
Daily services include housekeeping, laundry, lifestyle activity assistance, prescription drug management, meals, social programs and therapeutic activities.
At Verdeza, a monthly payment of $3,800 includes an apartment, targeted care and meals. A similar care package in the U.S. could cost up to $9,000 a month, depending on the state, Araya said.
Araya said Verdeza has had residents from California, Arizona and North Carolina, among other states. Temporary guests stay from two weeks up to three months, or longer, according to needs. Permanent residents also are welcome.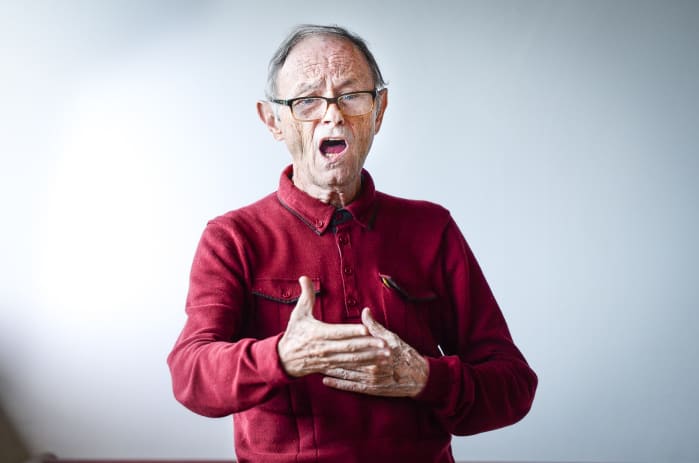 Some health experts question the benefits of sending Alzheimer's patients abroad, arguing that it is important to keep them at home and near family, friends and in familiar neighborhoods in order to stimulate with memories, language and familiar culture. But other experts say that depending on the advancement of the disease, patients are able to adjust to new environments, and what makes the difference is the quality of care they receive.
Asked about this, Araya told The Tico Times that, "a person with Alzheimer's should be in a safe environment with qualified and well-trained personnel who promote independence, social activities and a healthy routine."
Mora said La Casa Sol aims to help patients maintain mental stability as long as possible to avoid institutionalization.
"Our therapies are based on improving physical, mental, emotional and social capabilities," she said.
"While it is true that it's inconvenient to transfer an Alzheimer's patient, I can assure you that early diagnosis can help avoid accelerated deterioration into dementia," Mora said.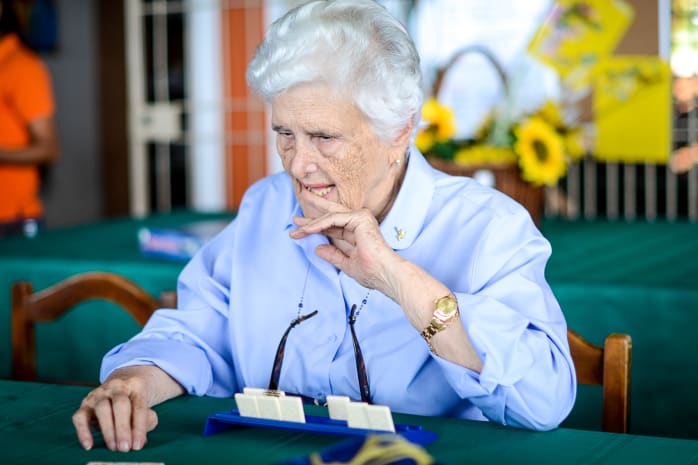 Other concerns about traveling abroad for medical care include the quality standards of facilities and local regulations that guide them.
Araya said Verdeza follows national regulations set by the Costa Rican Health Ministry, which audits them on the quality of care given to seniors and the level of training of staff.
For La Casa Sol's contact information, click here. For more on Verdeza, visit their website here. Visit the Asociación Costarricense de Alzheimer's Facebook page here.