The moment I wheeled my bike out the front door of the Park Hotel, it started to rain. Gray overcast blanketed the sky. Droplets spritzed me from above. My shoulders ached beneath my load.
First things first: My backpack was too heavy. I needed a second bag.
•
A kilometer down the highway, I found a department store, and I was happy to discover a bike rack in the parking lot, where I could safely lock up my ride. Inside the store, I searched the aisles for a few minutes and finally just asked a clerk. "Do you have bags?"
"Like plastic bags?"
"Like a backpack. Or a gym bag."
The clerk shook her head regretfully.
"Do you have any kind of bag at all?" I asked.
She brightened and led me to a corner of the store, where she grabbed a square packet from the shelves. It took me a second to recognize it as a laundry bag, packed in plastic.
"Actually, I think that might work," I said, and thanked her.
Outside, I removed half the belongings from my backpack and stuffed them into the laundry bag. I bundled the sack tightly and strapped it to my pannier rack with bungee cords. When I was finished, I stepped back to admire my handiwork: The shape was awkward, but it would do. I lifted the backpack, which was now light as a lunchbox, and mounted the bike. I pedaled down the road, whose pavement hissed with traffic. I passed Limón's hillside cemetery, where off-white tombs congregated in the dark grass. The city fell away, the drizzle dissolved, and soon I was on the open road, headed inland.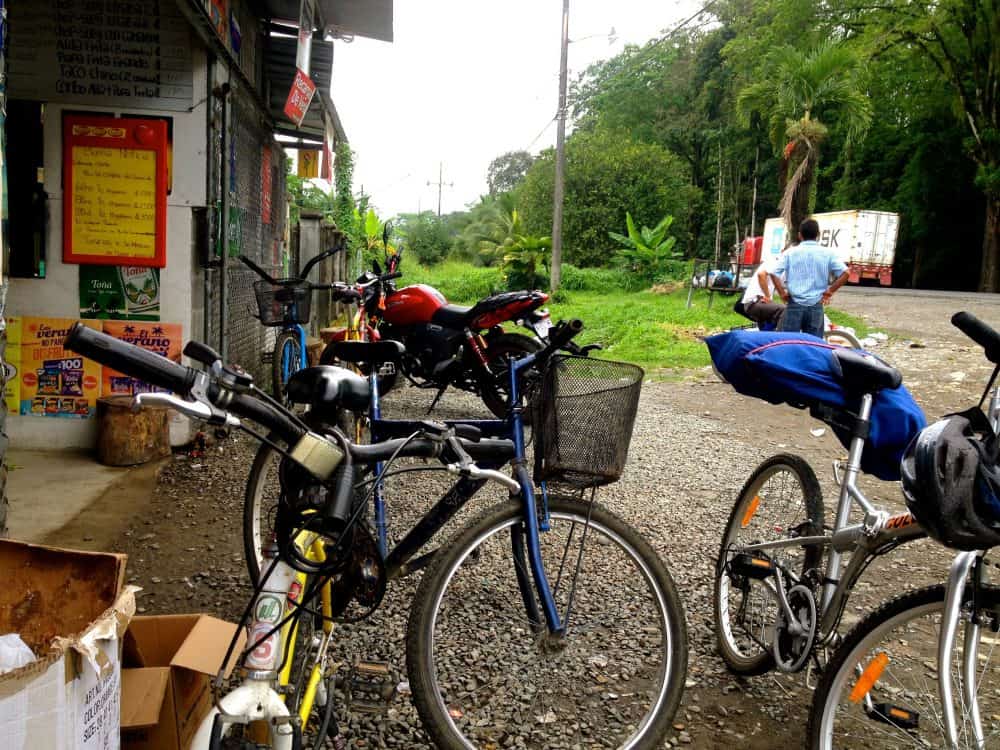 •
Route 32, also known as Carretera Braulio Carrillo, is a typical Costa Rican highway, a flat, two-lane road that slices through endless farms and forest. Banana groves extend as far as the eye can see. Gravel driveways branch away and lead to weathered little cottages. Nondescript sodas and pulperías pop up every few kilometers, giving travelers an excuse to pause.
But Route 32 is also the commercial lifeline between Limón and the Central Valley, and thousands of trucks make this commute every day. As I trudged along the highway's narrow shoulder, semi-trailers flew past, their enormous wheels spinning only inches from my knee. Every kind of vehicle passed me, from SUVs and sports cars to 16-wheeled rigs and passenger buses. Most of these vehicles veered slightly to the left, but some drivers panicked and blasted their horns. Fearing that they might drive me off the road, I slammed my front wheel into the ditch and waited for the truck to pass – then took a breath, swigged water, and started all over again.
The route was slow and nerve-wracking, and justly so: I had dreaded the traffic of Route 32 more than anything else on the journey. For many kilometers, the landscape was filled with warehouses and stacked shipping containers, high fences and backhoes. This region throbs with industry, and the highway is an essential artery in the Costa Rican economy. Without this endless caravan of trucks, carrying millions of tons of cargo from Limón's quays to San José's loading docks, Costa Rica would not function. The trucks spat pebbles and gushed diesel fumes. Their noise was deafening. I hated sharing the road with these behemoths, but I had to respect their purpose.
Then again, this traffic wouldn't clog the highway if the trains still ran. The railroad line that once connected Limón and San José was once the backbone of Costa Rican shipping, until President José María Figueres Olsen shut down the National Railway System (INCOFER) in the 1990s. The decision was controversial, and Ticos still debate the issue. Much of the train system was revived after Figueres left office, but the Limón line never reopened.
As I rode down the road, I could sometimes spot stretches of railroad track, lying unused in the overgrown grass.
•
By the time I reached the Caribbean slope town of Siquirres, I heaved with relief. Most travelers only stop in Siquirres on their way to somewhere else, but I turned into the parking lot of a restaurant that advertised cabinas. The cashier smiled and gave me a key. I was so discombobulated that I misread the number on my key and searched for Room 10 for nearly a half-hour.
"I can't find Room 10," I said to the restaurant's cashier.
She smiled, took the key, and turned it upside down. Now it read "01."
"Uno," she said.
As it turned out, I was the hotel's only guest.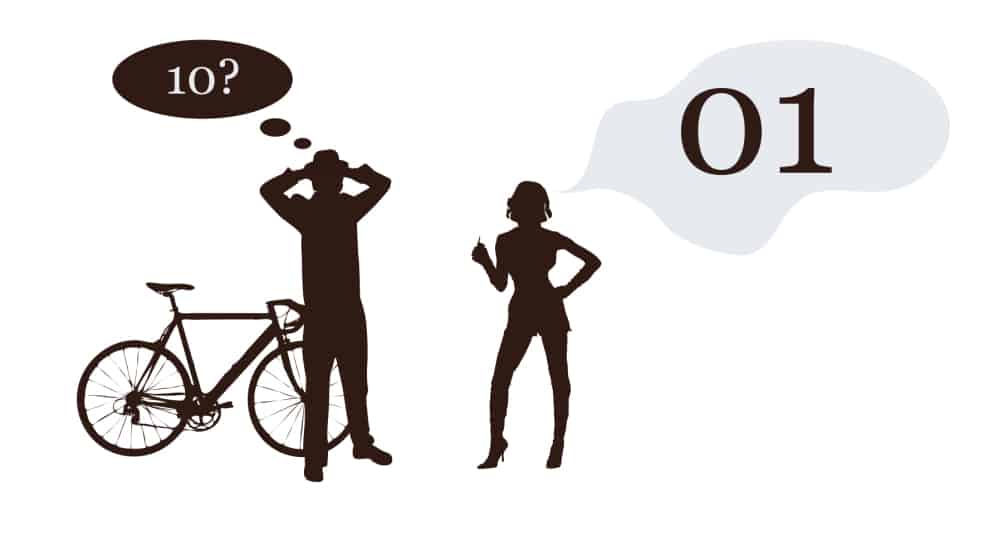 The gray skies darkened into night. The traffic continued as never-ending pairs of headlights. I slinked into the restaurant's bar and ordered a Bavaria Dark. The place was empty, except for the bartender, who had spent most of his life in Siquirres.
"I manage the entire place myself," he said proudly. "I like it here. It's very…" He pondered his town for a moment. "It's very quiet."
On the overhanging television, a news anchor talked about the lunar eclipse, which was expected to start around 10:30 that night and continue until 2 a.m. I wanted to see it myself, but when I looked at my watch, I balked at the time. I had vowed never to ride my bicycle after sunset, which in Costa Rica meant settling into a hotel no later than 6 p.m. I had nothing to do, no one to talk to, and I'd already finished two bottles of Bavaria. The next door pub was closed, and the only other building was a recycling center. I wondered if every night would be like this – an early arrival, then hours of nothingness until dawn.
I set the alarm on my phone for 11 p.m., then retired to my cabina.
•
When the alarm sounded, I woke up groggy and in pitch darkness. I dragged myself to the door and stepped outside.
The sky was completely covered in clouds. I couldn't see a single star, and the moon was only an amorphous splotch. I grimaced, rubbed my burning calf muscles, and went back to bed.
There will be plenty to see, I told myself. Just wait.
Pura Vía is an 11-part travel series about biking across Costa Rica. Check out the next episode on Aug. 29.
Robert Isenberg is a writer and photojournalist for The Tico Times. He is the author of numerous books, plays and documentaries. Visit him at robertisenberg.net.