Officials at the National Emergency Commission (CNE) confirmed that a mudslide Thursday night partially has blocked the Sarapiquí River in north-central Costa Rica.
Red Cross spokesman Alexander Porras said Friday that some 150 cubic meters of mud and debris currently are blocking a large part of the river flow, in an unpopulated area of Nueva Cinchona, north of Alajuela.
Local residents said they heard loud noises coming from the mountains along the river around 10:30 p.m. on Thursday. Those reports were followed by several more reports of a severe decrease in the river flow and of muddy water coming out from the local aqueduct, according to the Red Cross and CNE.
CNE geologists on Friday conducted an on-the-ground inspection and confirmed the largest accumulation of debris is located some 20 kilometers from the nearest community, at La Virgen de Sarapiquí, and that it currently does not pose any immediate threat for its residents.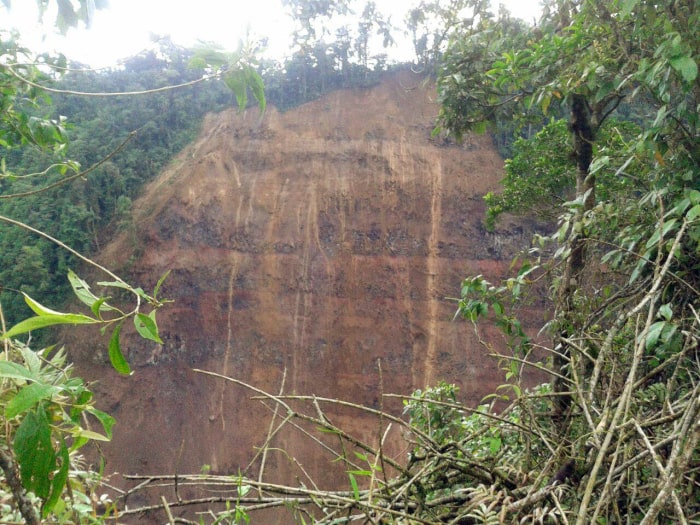 The large accumulation of water and debris however worries CNE experts who are evaluating the possibility of more mudslides or flash floods occurring at the site.
They however already ruled out that the mudslide may affect the bridge at La Paz Waterfall. Last year a strong river surge washed away the old Bailey bridge.
Geologists will continue assessing the situation. They'll take a closer look at public infrastructures located in the area including a bridge in Santiaguito and various facilities belonging to the Costa Rica Electricity Institute in Cariblanco.
CNE recommends residents and visitors to remain on alert and avoid recreational activities along the Sarapiqui River unitl all evaluations at the site are completed. The area is a popular destination for tourists who enjoy rafting, fishing and other outdoor activities.