Experts from the National Emergency Commission (CNE) last week conducted aerial inspections of nine sites in the San José metropolitan area where ground conditions are prone to landslides during the rainy season.
The CNE conducts surveillance throughout the year, but those inspections are increased both by air and on the ground at the start of the rainy season, which runs from May to November.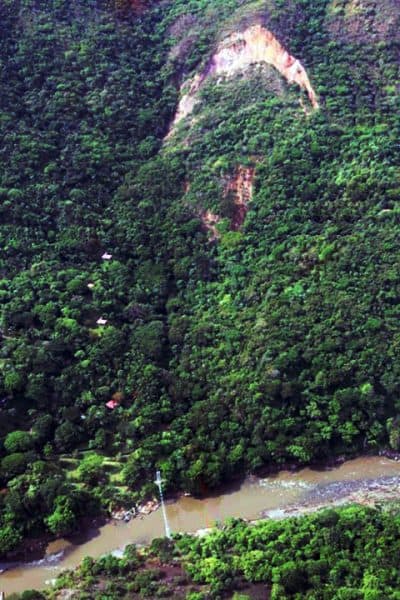 Last week's inspections found that while active displacement of ground material is occurring, most of the land is currently stable.
The air inspections surveyed hills in the southern Greater Metropolitan Area at Las Lajas in Escazú, Burío in Aserrí, Chitaría and Tapezco in Santa Ana, Potrerillos in Acosta, Alto Alumbre in Turrubares,  and La Cascabela in Alajuelita.
These areas are under strict monitoring by CNE experts because they are most prone to landslides caused by heavy rains. Inspection teams also include experts from various scientific agencies and municipal officials.
CNE's head of disaster prevention, Lidier Esquivel, said that "although the condition of the hills is mostly stable, a landslide can occur at any time because of the country's geological and topographical conditions."
Esquivel recommended residents in these areas to remain vigilant to visible changes such as the tilting of trees, the sudden formation of large trenches or loud rumbling.
The CNE will continue conducting periodical inspections of these hills, and the agency uses real-time monitoring with two Web cameras located at Tablazo and Chitaría, where serious landslides have previously occurred. That area is close to populated neighborhoods and major roadways.