This video should make you feel wistful for yellowed, crinkly old newspapers. There's something distinguished about seeing big, important stories laid out on newsprint. Over the decades, The Tico Times covered many stories significant to Costa Rica and the region.
Videographer Robert Isenberg put together this short clip of Tico Times front pages, which captures some extraordinary moments throughout Costa Rican history.
The Tico Times had been publishing a print edition since 1956 (with a 12-year hiatus during the 1960s and early '70s) before shutting down the hard copy in 2012. These Tico Times covers told some amazing stories.
Our very first front-page story (May 18, 1956) covered a threat to Costa Rican coffee, of course. Throughout the years, the paper's small staff has reported on  highs and lows.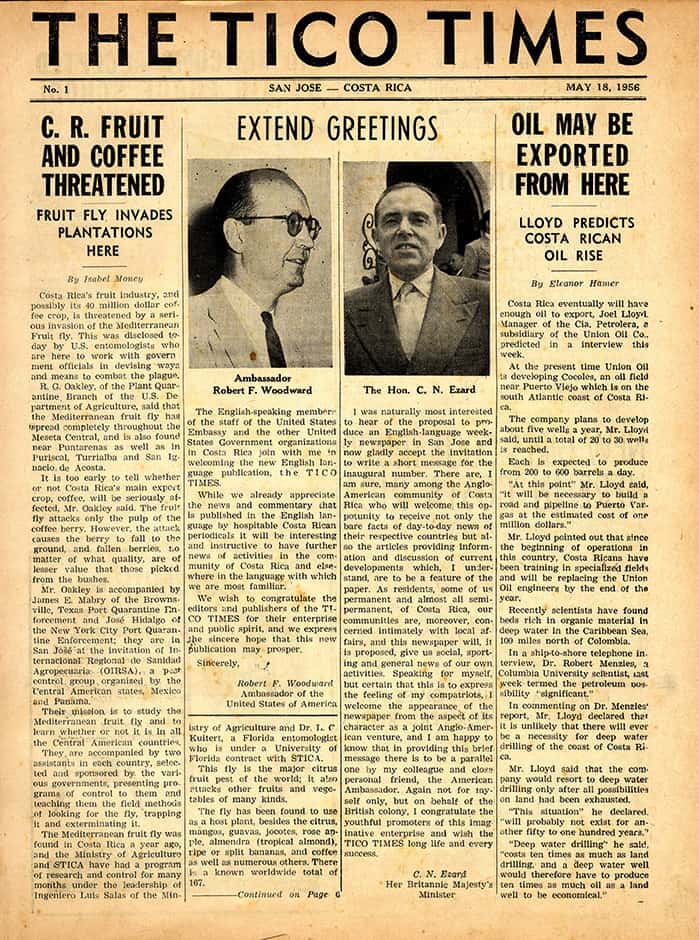 From mournful breaking news: We included a cover on the death of Costa Rican President José Figueres Ferrer (June 15, 1990). Figueres disbanded the army in 1948 and helped transform the country into a democracy. And of course there was all the incredible reporting during the years of Central America's wars (and peace). We also accounted for the deadly magnitude-7.2 earthquake that leveled Limón (April 26, 1991).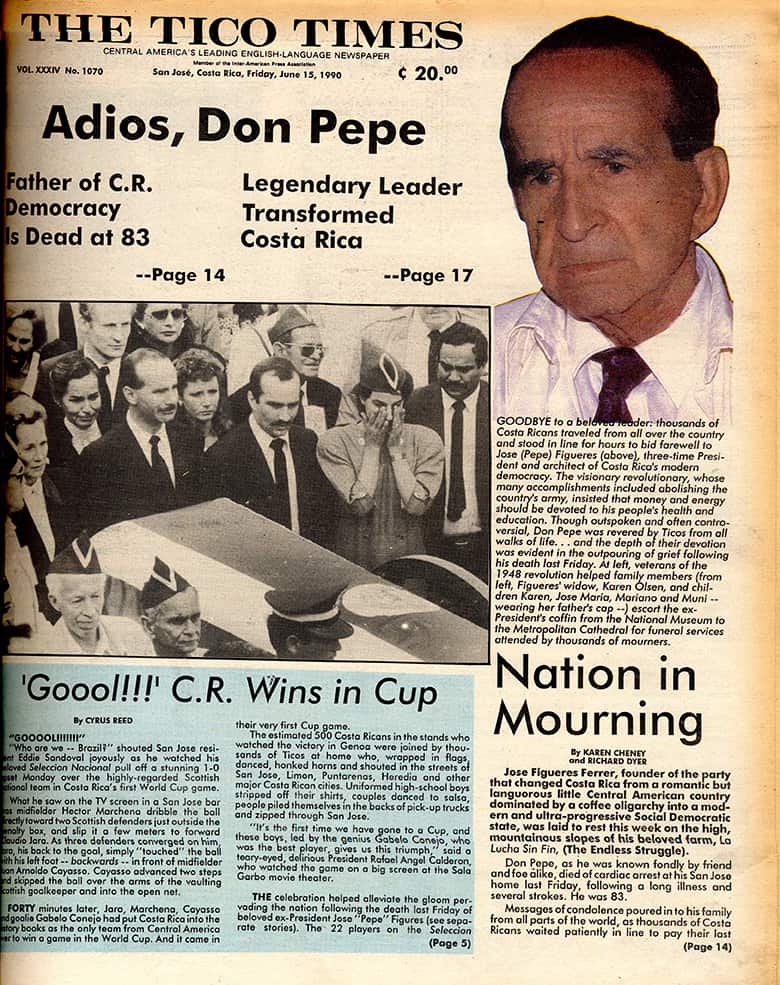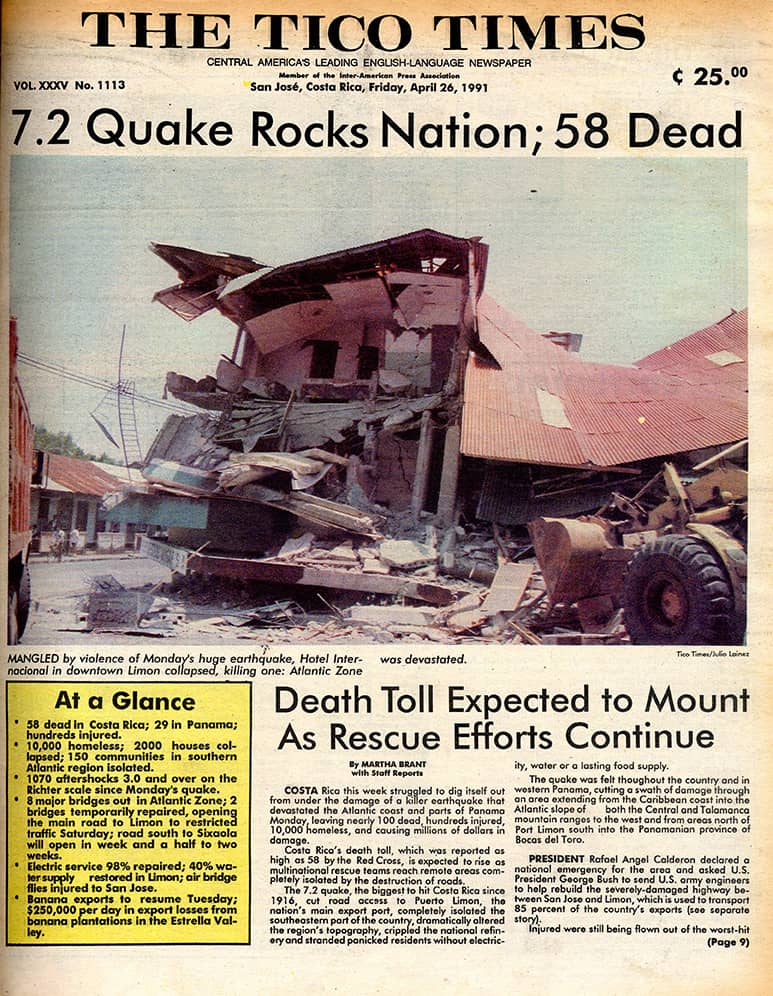 There were also front pages of great joy. Prince Philip delighted the country with a visit (March 21, 1975). In 1990, Costa Rica celebrated a stunning World Cup victory over Sweden (June 22, 1990).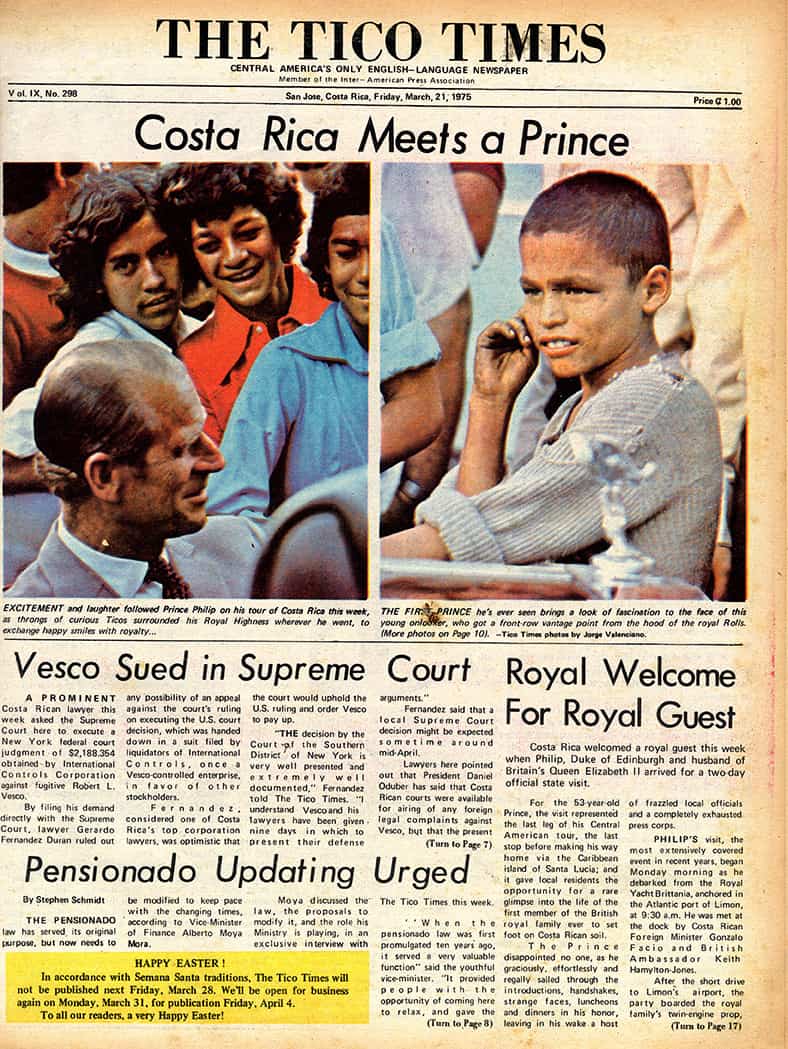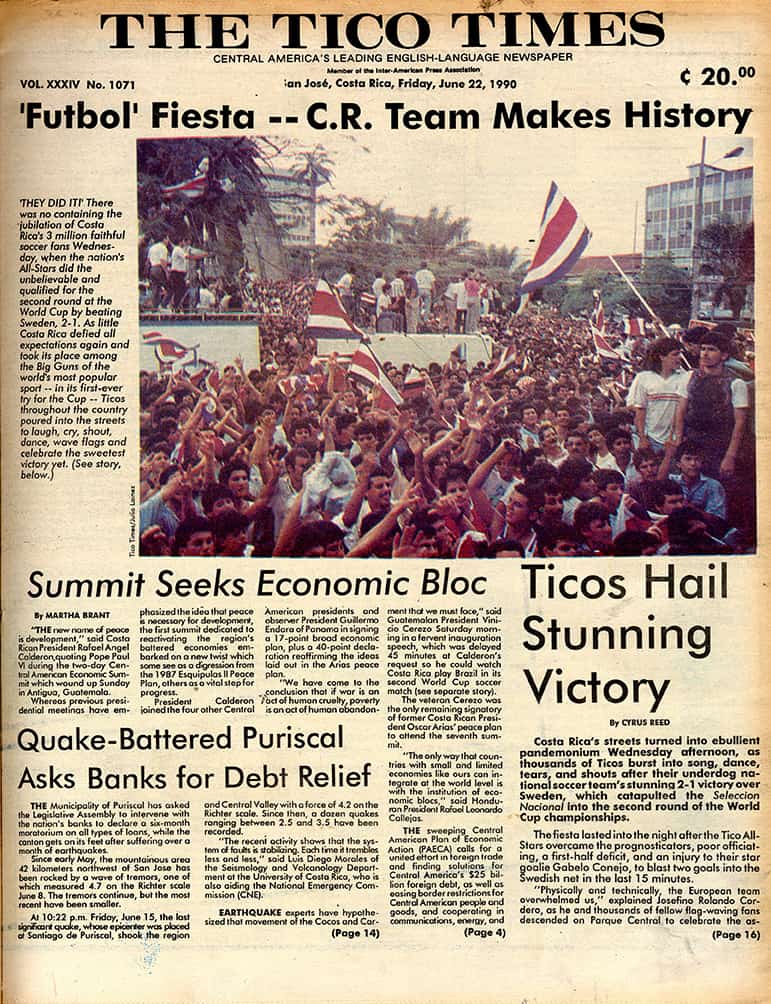 Feel a little nostalgic for old times? Hit play on the video above and take a journey through the decades in Costa Rica.