Poll Shows Voters Split Between President, Legislators
• While presidential candidates make pledges to restore governability to the Legislative Assembly by earning a majority of legislative seats for their parties, voters may not cooperate. At least 37% of voters will vote for the presidential candidate of one party and the legislators of another, according to results of CID-Gallup poll published in the daily La República. For example, the Social Christian Unity Party (PUSC) legislative candidates could get 20.3% of votes, while the party's presidential candidate could get only 14% of votes; while the presidential candidate for the Union for Change (UPC), Antonio Alvarez Desanti, is poised to get 9% of the vote, but his party only 4%. • In response to these polls, Alvarez's campaign chief told the daily Al Día a "catastrophe" would have to happen for anyone but former President and presidential candidate Oscar Arias, of the National Liberation Party, to win the February 2006 election. Other campaign chiefs showed more optimism, suggesting that undecided votes will not go to Arias, and instead will go to one of the other candidates, thus forcing a run-off in April. • Epsy Campbell, PAC legislator and vice-presidential candidate, told the daily La Nación she thinks it will be very difficult for legislators to vote on the Central American Free-Trade Agreement with the United States (CAFTA) before they leave office in May. Campbell said PAC will not use a filibuster to detain the agreement's ratification, but instead will responsibly oppose CAFTA through extensive discussion.• Presidential candidate Bolívar Serrano of the Costa Rican Renovation Party told Al Día he "spoke with God and he told me I will win" the 2006 elctions. Although polls show Arias, who was President from 1986-1990, in the lead and Serrano in a distant sixth place, this doesn't worry Serrano. "(Polls) are the faithful reflection of those who pay for them," he said, adding that "our strength is not in polls; we have it placed in God."• The Legislative Assembly approved last week in first debate a bill to allow important issues to be put to public vote.In 2001, a constitutional reform was passed allowing referendums; however, an accompanying law regulating referendums was never passed, despite the fact that such a law was required within one year of the reform. The Supreme Court ordered legislators to approve such a law by Nov. 19. The bill must still be discussed in second debate. Earlier this year, many leaders proposed letting CAFTA be decided by referendum, but without the regulating law, such a public vote was impossible (TT, March 11).• In a last push to get the Permanent Fiscal Reform Plan approved by legislators before the end of the year, legislative President Gerardo González announced this week he will extend legislative sessions in the month of December to 8 or 9 p.m., La Nación reported. More than 300 motions regarding the plan must still be voted upon, after which the 57 legislators will have 20 minutes each to discuss the bill, which aims to overhaul the country's tax system and has been awaited for three years. Discussion of the fiscal plan has struggled because many legislators choose not to attend special morning sessions to discuss it and a quorum cannot be reached, the daily reported.
You may be interested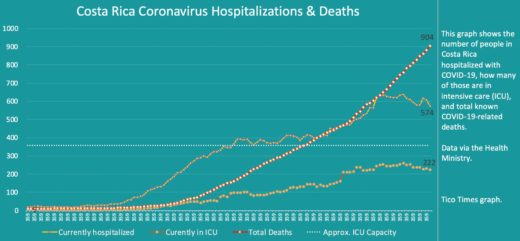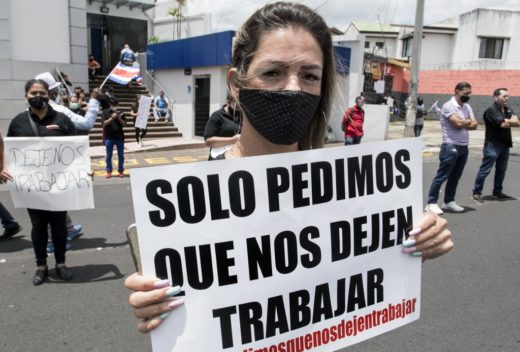 Business
3342 views
Some 34 million jobs lost in Latin America due to pandemic
Carlos MANDUJANO / AFP
-
September 30, 2020
The two aspirers for the presidency of Costa Rica, the evangelical preacher Fabricio Alvarado and the former minister Carlos Alvarado, reach the closing of the electoral campaign for April 1st with a technical draw, according to a poll disclosed this Friday.