U.S. Firm Heads Search For Missing Tourists
GRANADA, Nicaragua – A privatecrisis-management firm of former U.S.Military Special-Operations commandoshas been called into Ometepe Island tohelp lead a group of 150 rescue workersand volunteers searching for two touristswho disappeared hiking on MaderasVolcano more than two weeks ago.GlobalOptions, a Washington, D.C.-based firm, this week sent a team of eightU.S. search-and-rescue workers "whoknow how to operate in rough terrain" tohead the aging search efforts on the junglevolcano, Chris Crane, GlobalOptions' teamleader, confirmed to The Tico Times.Crane said his team is working "handin hand" with local authorities and volunteersto comb the remaining 15-20% of thevolcano that has not yet been searched.Members of the GlobalOptions team,half of whom speak Spanish while the otherswork with translators, are reportedlyexperienced in repelling and jungle-searchtactics.U.S. citizen Jordan Alexander Ressler,23, and British citizen Nicholas Leigh, 28,have been missing since Nov. 17, when theyleft their hostel on the island town of Méridaand set out to hike Maderas Volcano.They were officially reported missingthree days later, prompting Ressler's parentsto travel to Nicaragua from Californiato watch hopelessly as Nicaraguan militaryand volunteers conducted a massivesearch (TT, Nov. 26).Ressler's parents returned to their SanDiego home last weekend, as Global-Options took over the search.At the time of the Resslers' departure,rumors began circulating throughout thecountry that an area campesino had foundtwo hikers in the jungle 30 kilometersnortheast of Mérida, and that the missingtourists were being taken by helicopter tothe hospital in Managua.Reporters and television crews awaitedthe helicopter's arrival in Managua, transmittinglive footage of the scene.The story turned out to be an unsubstantiatedrumor; the helicopter nevercame, and the tourists were never found.CRANE said his team is workingunder the theory that the two hikers mighthave fallen off one of the steeper cliffs, andare either stuck on a ledge or somewhere atthe bottom of a gulch.Crane would not comment on who waspaying for GlobalOption's search efforts,but acknowledged they were first contactedby the parents of the missing hikers.In related news, the Nicaragua TourismInstitute (INTUR) is expected to detail newsafety regulations for adventure tourism inthe coming weeks.
You may be interested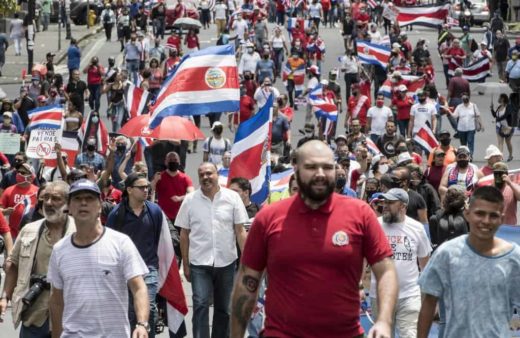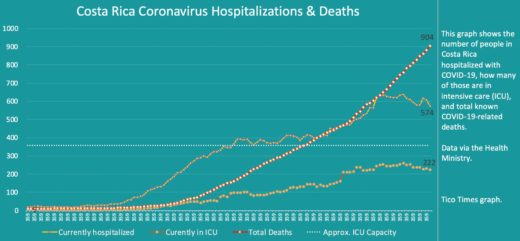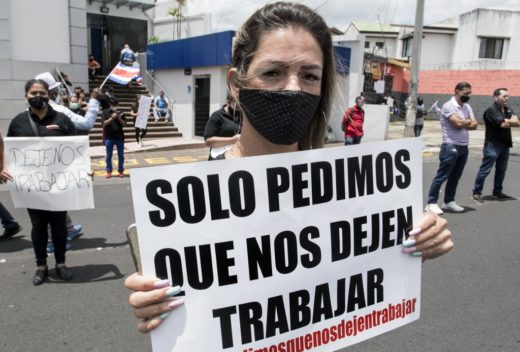 Business
3343 views
Some 34 million jobs lost in Latin America due to pandemic
Carlos MANDUJANO / AFP
-
September 30, 2020
The two aspirers for the presidency of Costa Rica, the evangelical preacher Fabricio Alvarado and the former minister Carlos Alvarado, reach the closing of the electoral campaign for April 1st with a technical draw, according to a poll disclosed this Friday.