A Bird's Eye View, Great Portions at La Cascada
SAN JUANDEL SUR,Nicaragua – Thehotel Pelican Eyes isnestled into one ofthe many hills surroundingthe coastaltown of San Juandel Sur and thehotel's restaurant,La CascadaRestaurant and Bar,overlooks parts oftown and the PacificOcean.While the menu may be pricey byNicaragua standards, it will not seem exorbitantto the North American and Europeanclientele that frequent the restaurant, butthe restaurant's new U.S. chef, "LBee,"serves up decidedly large portions for theprice.The open-air restaurant serves a casuallunch – consisting mostly of sandwichesand salads – and a more formal dinner.Rumor has it the restaurant serves the besthamburgers in the whole town. In fact,cheeseburgers come with a choice of fourdifferent cheeses. But get there early for theburgers because they are not on the dinnermenu.PRICES run from ¢90 ($5.60) for aburger to ¢120 ($7.50) for its tortilla shellsalad. Dinner prices range from ¢150($9.30) for a steak sandwich to ¢290 ($18)for seafood penne.The prompt service is provided by arearesidents, most of whom are studyingtourism in this town that grows slightly moretourist-oriented with each passing year.La Cascada is well known for itsTortilla la Cascada, the restaurant's take ona tortilla salad. Layers of beans, grilledchicken, cheddar cheese and homemadeguacamole garnished with mango slicesinside a tortilla shell live up to the reputation.Lunch can be served either within therestaurant or sitting poolside on one of theirmany deck chairs.When dinner is served poolside, tablesare pulled out of the restaurant and lit withcandles.NO matter the time of day, the restaurant'sstereo plays cool jazz or old standardsby Frank Sinatra or Nina Simone to accompanya meal or a dip in the pool.The dinner menu, although relativelysmall, deserves ample time for gawking.Selections range between the seafoodpenne that comes with lobster, shrimp andscallops with a vermouth and basil creamsauce. Then there's the bronzed mahi mahiwith a barely-there dijon sauce, corn succotashand smoky onions.The rack of lamb comes with that samebarely-there dijon sauce accompanied by aslight mint taste. The beef tenderloin, steaksandwich and balsamic chicken are alsotasty.Selections have been known to change,however. LBee likes to make variations onthe menu, which serves a double purpose: tochallenge herself and to make sure the localsdon't get bored with a stagnant menu.THE menu is small but the portions arebig. No matter how big the plate, though,restaurant-goers should try to make room fordessert.La Cascada either has one of a few, orthe only espresso machine in town and aniced latte served poolside is the perfect companionto their perfectly gooey dessert:flour-free chocolate cake. Or, knowingNicaragua, if the temperatures don't cooldown with the setting sun, a fruit-flavorediced granita is a perfectly light way to end aheavy dinner.For reservations, e-mail reservations@piedrasyolas.com .
You may be interested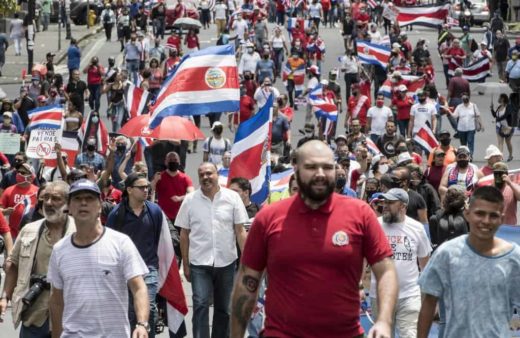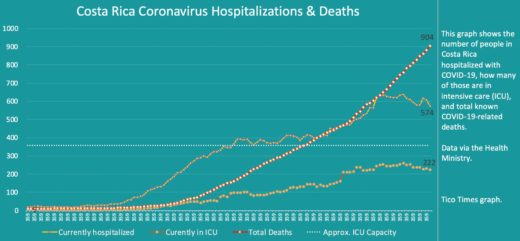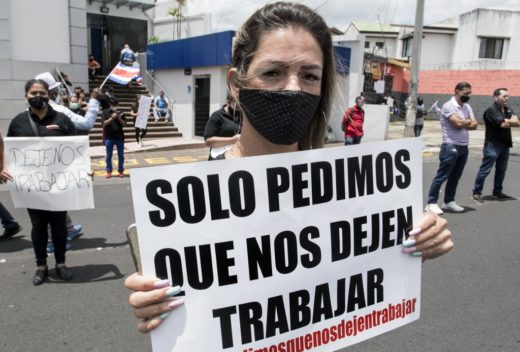 Business
3343 views
Some 34 million jobs lost in Latin America due to pandemic
Carlos MANDUJANO / AFP
-
September 30, 2020
The two aspirers for the presidency of Costa Rica, the evangelical preacher Fabricio Alvarado and the former minister Carlos Alvarado, reach the closing of the electoral campaign for April 1st with a technical draw, according to a poll disclosed this Friday.