Update (June 20): This economic reopening has been suspended. Click here for more information.
Original story follows. 
****
Costa Rica is further easing health measures that it established over recent months to slow the spread of the coronavirus.
The following guidelines apply as of Saturday, June 20:
All beaches can now remain open from 5 a.m. to 9:30 a.m., including on the weekends. Previously, beaches could only remain open between 5-8 a.m., and only on weekdays.
Stores, museums and theaters can now open on the weekend. Capacity is limited to 50%, and prior ticket purchase may be required for the latter two.
Churches and other religious establishments can hold services of up to 75 people. Social distancing must be observed, and guests should not sing, as that can spread the coronavirus.
The country's vehicular restrictions remain unchanged.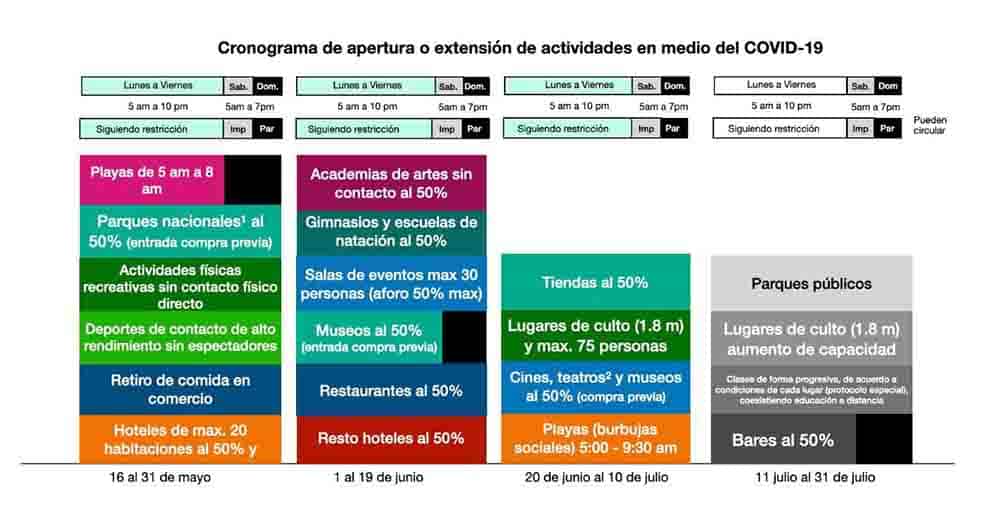 The relaxed measures do not apply to cantons and districts — mostly in the Northern Zone — that are currently under an orange alert.
Bars, which were originally scheduled to reopen starting June 22, will remain closed until at least July 11. On that date, the Health Ministry will re-apply or further ease measures depending on the country's handling of the pandemic.
"Bars represent an activity of among the highest risk," said Health Minister Daniel Salas. "It's not prudent at this moment."
Salas asked that citizens continue to exercise caution, particularly during Father's Day, which is Sunday.
President Carlos Alvarado delivered a similar message of individual responsibility despite the relaxed measures.
"The responsibility of each citizen, each person, each family and each business is key for us to continue this process," President Alvarado said.
Mass gatherings, nightclubs, casinos and games of chance, the National Theater and Mélico Salazar Theater, community fairs and amusement parks all remain closed or suspended until further notice.