Costa Rica fell seven spots to 62nd in the latest Global Competitiveness Index rankings, which were released by the World Economic Forum this week.
The index considers such factors such as infrastructure, macroeconomic stability, business dynamism and innovation capability, according to the report.
Costa Rica scored highest in health, where it ranks 25th worldwide as a result of Ticos' high life expectancy.
The country also improved in the categories of infrastructure, information and communication technology (ICT) adoption, macroeconomic stability, financial system, market size, business dynamism and entrepreneurial culture.
But Costa Rica's overall ranking fell due in part to its high homicide rate (124th out of 141 countries) and more direct economic barriers such as high administrative requirements (107th overall), which considers the amount of time it takes to start a business.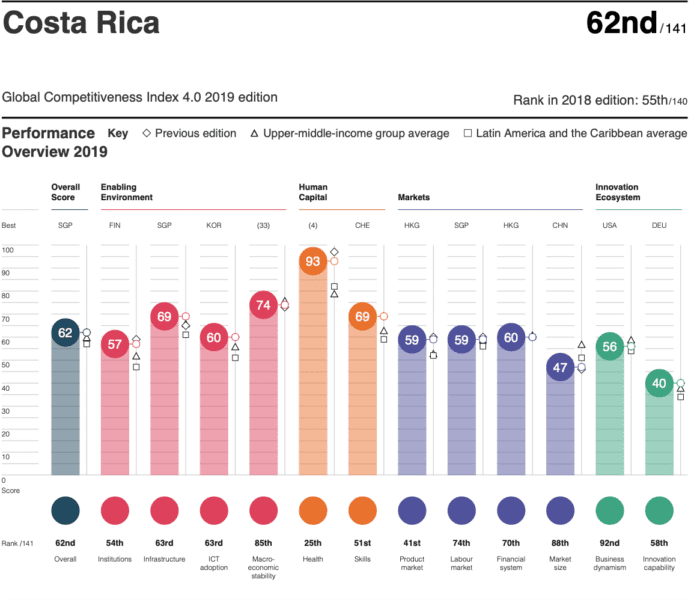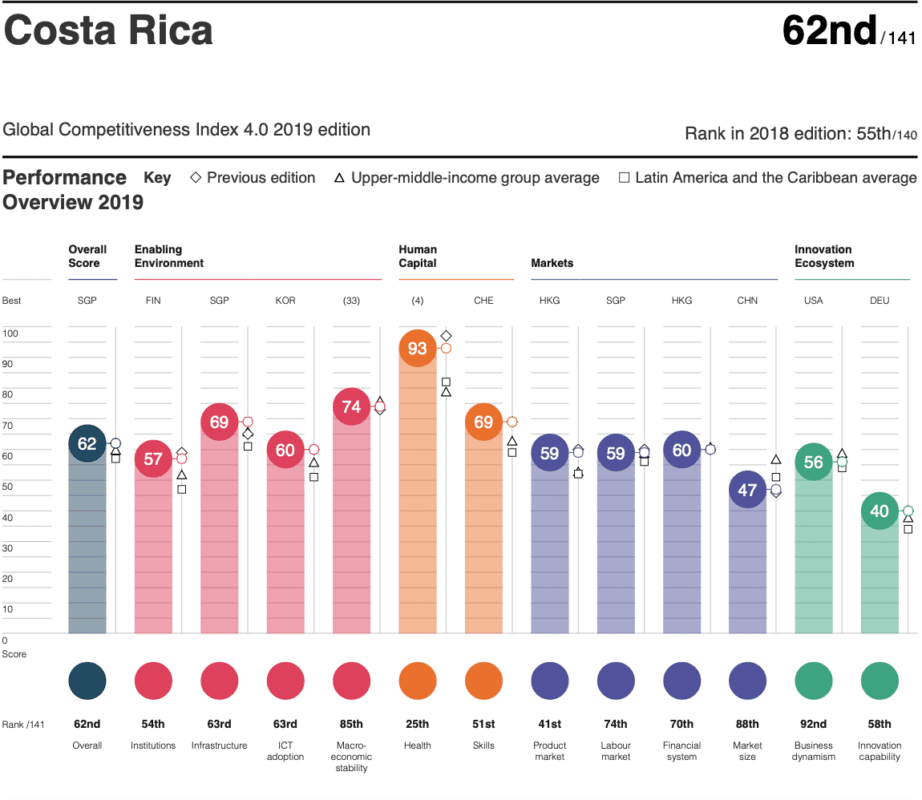 Costa Rica now ranks fifth in Latin America and the Caribbean, behind Chile (33rd overall), Mexico (48th), Uruguay (54th) and Colombia (57th).
Singapore overtook the United States for the top overall spot in this year's report.