HolaLola is a brand that's captivated the essence of Costa Rica. It's one of the country's most recognizable brands Costa Ricans and popular with foreigners and locals.
I visited the HolaLola store this week and talked with Priscilla Aguirre, the artist behind the brand.
Aguirre was born and raised in born and raised in San José. She initially studied graphic design at the University of Costa Rica, but later changed to painting thanks to her mother and aunt.
She then created a design agency, La Cabeza, with her husband. They worked for several clients over the course of 15 years, including Papaya Music. Her work involved design and tourism and she realized she wanted to make products related to Costa Rica.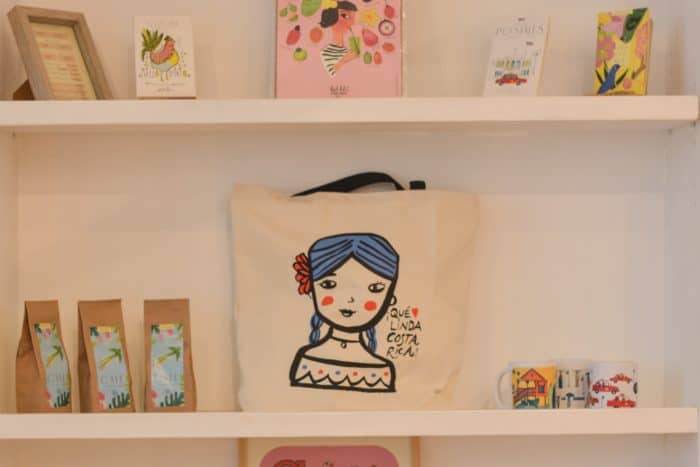 But who is Lola?
When they were transition from having the agency to creating the brand, they adopted a little kitten they called Lola. Lola was always very independent and dazzling. She spent a lot of time out exploring and when she came home to eat she was always greeted with the phrase: Hola Lola. Then they thought it would be a sticky name for the brand.
By 2013, San José was a flourishing city, so Aguirre decided to make her first designs about capital and wanted people to see some of the city's nature. Inspired by the work of Miroslav Sasek, she began to create designs that would help people feel more part of Costa Rica.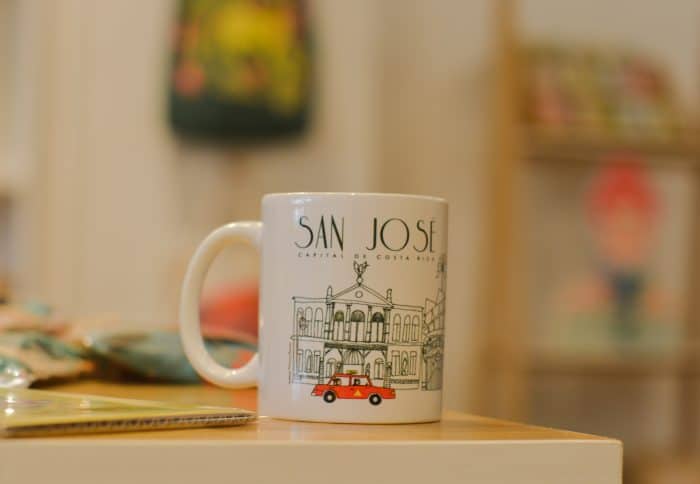 Her San José products were featured in the 2013 Book Fair and they were a success. That's how HolaLola was officially born. Then people started asking for products from other provinces and her offerings grew.
"People liked to see themselves reflected in those drawings," Aguirre said.
Then came more specific designs and products and collaborations with other brands like Coral Bahia tennis. HolaLola also started producing products such as umbrellas, bags, soaps and cushions.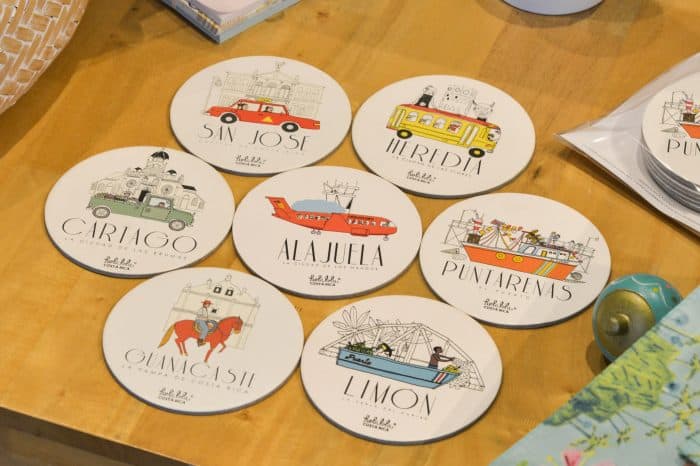 With each new design, Aguirre seeks to exemplify the country without having to name it. She wants the brand to be more about the sensations that traveling through the country generates.
Today, apart from having an official store and selected distributors, they sell their products in the United States and other online platforms.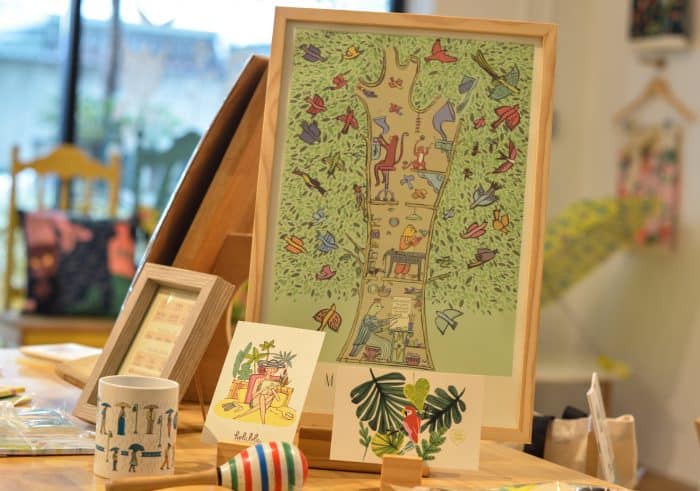 Aguirre said that there are still many things to illustrate and explore in Costa Rica. She 's about to launch a full 2019 agenda that comes with lots of details.
"It is very nice to see how people proudly take the products for gifts or as a different souvenir and tell people the stories they lived in those places that are illustrated," Aguirre said.
Whoever wants to see all the products up close can go to their store in Barrio Dent. It's a paradise that's happily illustrated in Costa Rica, by a lover of travel and tropical life.
Learn more in our 2016 video about Aguirre, who illustrated The Tico Times' book "Love in Translation" that year:
VIDEO: Holalola captures Costa Rican life with wit and whimsy
---
Our Weekend Arts Spotlight is brought to you by the Jason Babchuk Gallery/W22 Galería.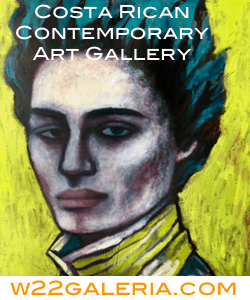 "Weekend Arts Spotlight" presents Sunday interviews with artists who are from, working in, or inspired by Costa Rica, ranging from writers and actors to dancers and musicians. Do you know of an artist we should consider, whether a long-time favorite or an up-and-comer? Email us at alex@ticotimes.net.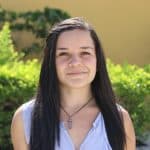 Ivannia Alvarado is a communicator and inveterate traveler. Photography captured her world about a year ago; she found in this art the perfect medium to communicate, report, create awareness, but most of all, demonstrate that life's not that bad if you can look at it. She also works in production and development of content related to culture and the city. Instagram: @ivacaminando.