Irene Aguilar, 29, has been living in China for the past five years and says she's still not ready to come back to Costa Rica.
Aguilar went to study art and stayed for the fast-paced rhythm, effective transportation, and safe streets. She says that as soon as she arrived in China, she noticed how efficient everything is there.
"You can purchase things just using your cell phone without taking cards or cash with you. And the technological field keeps growing more each day," Aguilar said. She also likes how well the economy is doing and how her salary easily matches most of her expenses.
Aguilar grew up in Curridabat and practiced cello since she was 7 years old. Her parents always wanted Aguilar and her siblings to take classes and learn new skills. Aguilar then started taking acting lessons in ninth grade and quickly realized it was the best part of her week.
After high school, she decided to pursue a career in the performing arts. Aguilar got her degree at the Universidad Nacional and took Chinese as an elective. She took her learning seriously and her teacher recommended some Mandarin scholarships.
Aguilar then traveled to China for the first time on a nine-month scholarship. Aguilar enjoyed the culture shock and took a bus to Hunan's capital, Changsha, and started asking about scholarships at local universities.
Aguilar finally got a spot at Hunan Normal University's art, film, and television master's program. She says to get a scholarship like hers, all you have to do is follow the steps and go through a few interviews. Aguilar added that the information you need about available scholarships is on the Casa Amarilla website.
Aguilar graduated from her master's program this year and she's full of hopes of future trips around Asia, as well as projects related to her career.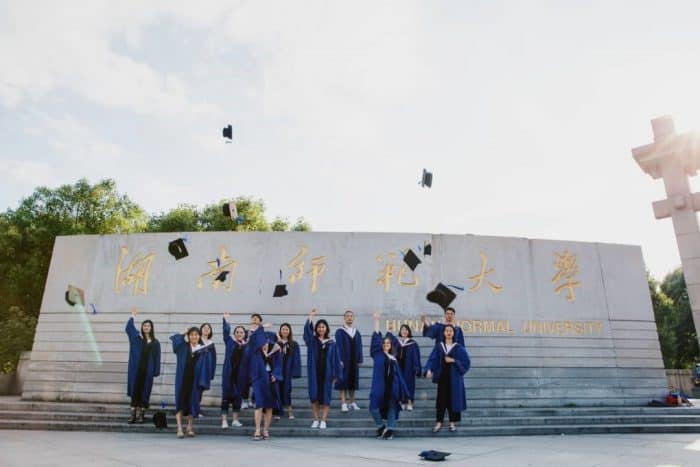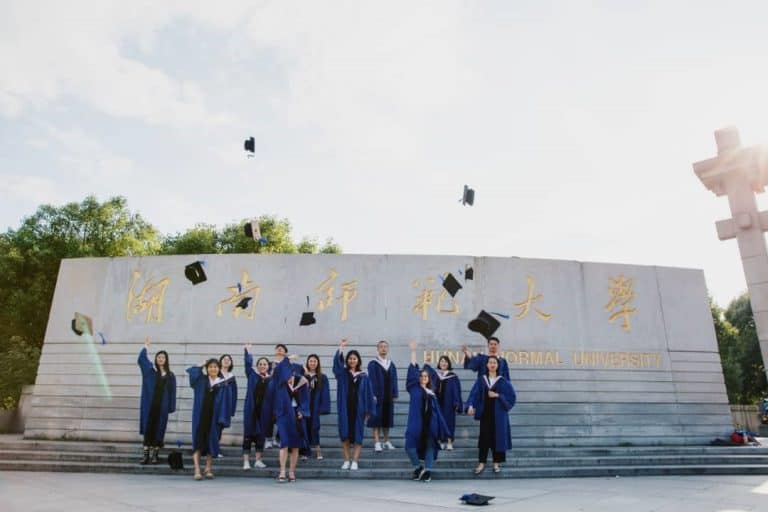 What did you enjoy most about your master's program in China?
There are a lot of things I enjoyed a lot. I even have a list. When it comes to my master's, like going to classes and that type of stuff, it was a fact that at some point I was able to interact with my classmates and teachers fluently.
But the beginning was hard. I had to take two semesters of Chinese, and it was still not enough. I had to record all my classes and go to my dorm to listen to them a couple of times. Once I was finally able to understand what was going on in classes and around me in general, everything changed. I was the only foreigner in the classroom, being able to exchange feelings and thought with my classmates was certainly interesting.
The second part that I enjoyed the most, was just living in China. I know it sounds cliché but it is true. Just being able to call it your home and visit all these beautiful places is great. When you can take part in their culture, you feel different. Not only for their big events and celebrations but also daily life in China. Small things like being able to talk to someone while taking the subway or while buying something at the market.
Before getting your scholarship to study abroad, did you ever have a clear goal when traveling?
I always knew I wanted to travel. I did some traveling before this China experience, and it just made me want to keep doing it. Now that I have traveled to several places around Asia, I am absolutely sure that I want to keep traveling.
With this master's program, you are not allowed to work, so I had a lot of free time to visit places. What I would do was just save as much money as possible and then make long trips to other cities. I really hope I can continue traveling because I think this lifestyle is a like medicine. Traveling is one of those things that the more you do it, the more you like it. It opens your mind and changes you for the best.
Was there a life-changing place that you visited in Asia?
Well, the first place would have to be China. This is the place where I got to meet a lot of new people from different backgrounds and countries. You become more empathic and comprehensive.
To be honest, I am so dramatic, and over the top with my emotions and feelings about this experience that I think every place I have visited in Asia has changed me in some way. In every place that you visit you can smell, see, hear, or touch something new. All of these small details are what make you change while traveling from one place to another.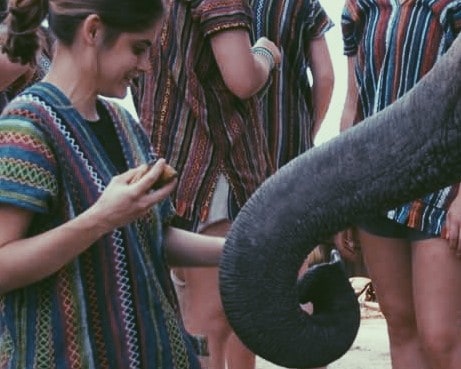 I even remember this one time, when I had just arrived in China. I was having too many problems with my passport and just settling in. I was feeling alone and got sick in a hotel. I had to make a big effort to take myself to the hospital because I was feeling awful. While I was there, I just started to cry. After that experience, for some reason, I felt capable of doing it on my own. It made me a lot stronger. That does not have anything to do with a particular place, but the whole experience of getting here is what I can call life-changing.
What are the main differences between Ticos and Chinese?
In Costa Rica, we are big-time procrastinators. In China, when you know that you have to get something done, you do it as soon and as efficiently as possible. That's really the only way to keep up with how this country works.
Also, feeling safe. In China, you could be a woman taking the subway at midnight. You could be walking down the street with any type of clothes, and no one would scream vulgar phrases about your body.
What are some places in Asia that you'd recommend to every traveler?
The Stairway to Heaven. I knew that place was going to be exceptional, but once I got there it exceeded all my expectations. Also, the temples. I have lost count of how many temples I have visited, but they still amaze me every time I visit them. The elephant's sanctuaries in Thailand. Most of the elephants that live there have been rescued from circuses or places where people pay to ride them. In these sanctuaries, they roam free, with no chains and no violence.