Imagine yourself sitting down at a cozy, small Russian dining room surrounded by matryoshka dolls and the delicious smell of freshly cooked dishes. Imagine stepping out the door of this cozy dining room to sit down in a small terrace decorated with plants – grape vines, to be exact – while also being in plain Curridabat, just east of San José.
Enjoying a little bit of Russia while still being in urban Costa Rica is something you can do on a visit to Café Anka, which was born out of a dream by a Georgian family who migrated 22 years ago to Costa Rica looking for a stable country with a good climate.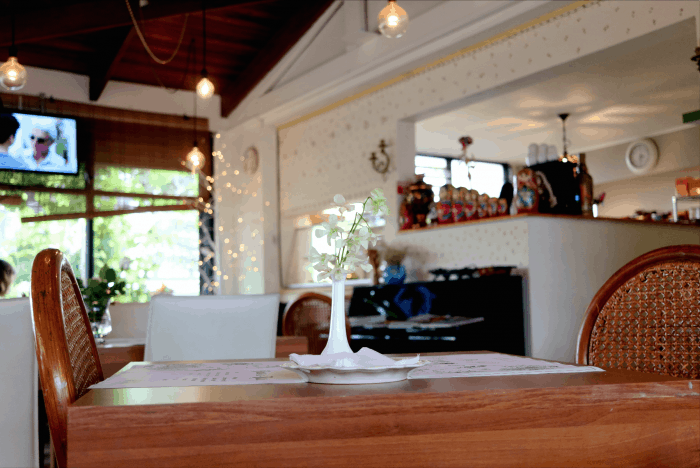 "It was always our dream, ever since we got here to have a business, a café with a terrace and to be able to explore nature and the climate of Costa Rica while sitting down surrounded by flowers throughout the year. After a year, we opened a small café that had only four table in its interior," Anna Tavzgazova, owner of Café Anka, told The Tico Times.
https://www.facebook.com/TicoTimes/videos/1992067440833146/
They began serving only lunch, but three years ago their dream of having a café with a terrace became a reality. Café Anka grew, and so did its menu, which offers a variety of traditional Russian food as well as cuisine from the Caucasus.
The menu includes vareniki, pelmeni, blini, borscht, beef stroganoff and much more.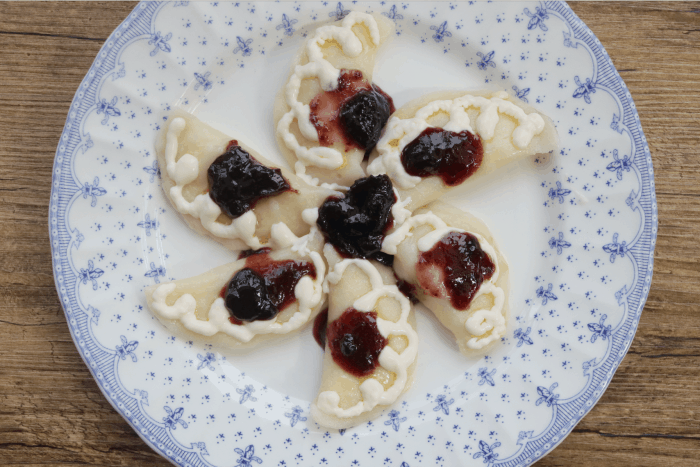 Vareniki are a type of dumplings served as appetizers. These are made with special homemade dough and filled with twarog cheese, which is similar to ricotta cheese. The vareniki are served with sour cream and homemade cherry jam.
After the vareniki comes the main course: one option is beef stroganoff accompanied by pelmeni, a traditional Russian dish composed of small dumplings made with homemade dough and filled with beef. These are served with a special sauce and sour cream and accompany the main course.
The "befstroganov" (beef stroganoff) is a traditional Russian dish of sautéed beef pieces cooked in a special sauce. At Café Anka it is served with herbed vegetables and sautéed potatoes.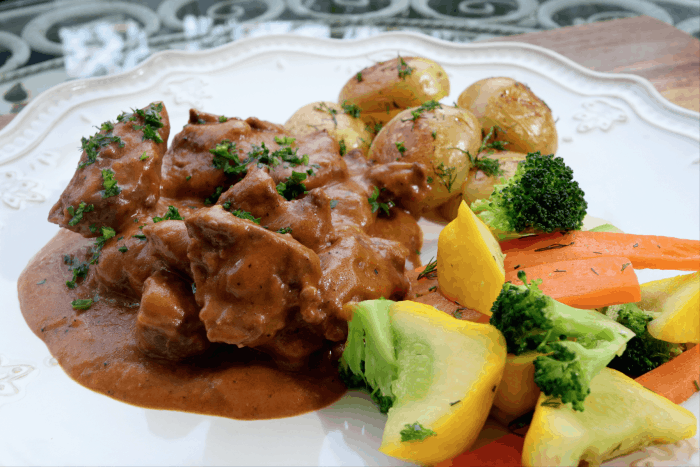 As for dessert, Café Anka also offers various options such as rogali with nuts, which looks like small croissant; a Napoleon, which is made with puff pastry and custard; and a special honey cake with caramel.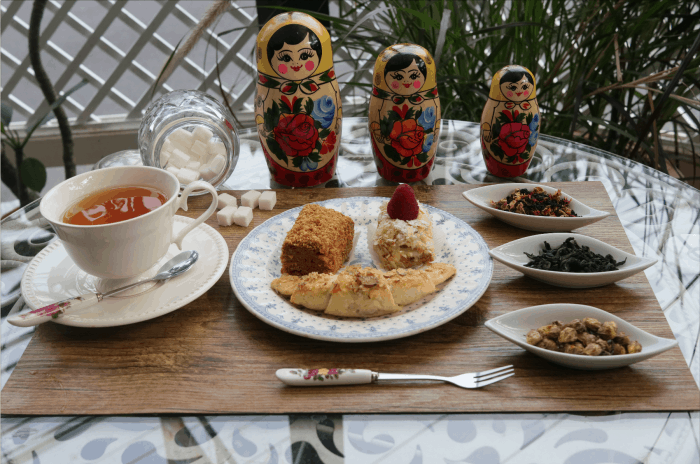 Café Anka also offers its clients a variety of teas including black tea with rose petals, black tea with bergamot, chamomile flower tea and passion fruit tea.
That caps off a varied meal that makes you feel as if you've traveled to a little corner of Russia in Costa Rica… no World Cup ticket necessary.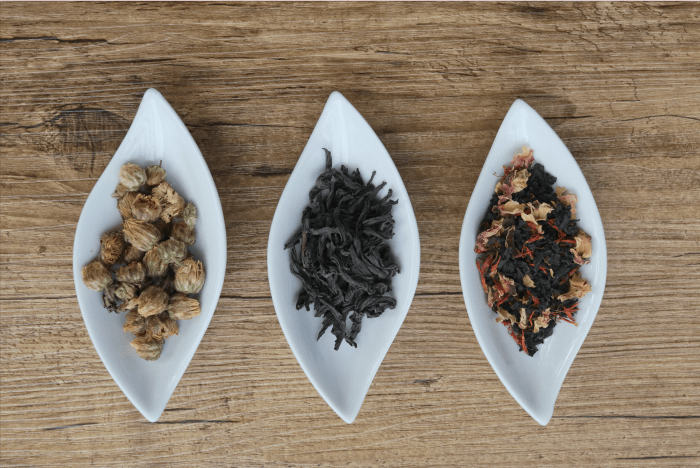 Café Anka is located 50 m south of the Pops in Curridabat and is open from Monday through Saturday. For more information visit their Facebook page.