As the names of places sometimes do, Rincón de la Vieja had been calling me. The translation of that name to English is tricky, which is perhaps what intrigued me.
Was this national park in Guanacaste the secluded hiding spot or "rincón" of its centerpiece volcano, "La Vieja"?
Or was there once an old, witchy lady who lived in a shack on the volcano's slope and cast magic spells on the cowboys and farmers of the plains below?
When I finally saw this place first-hand, both seemed plausible.
The flattened, forest-covered monolith that is Rincón de la Vieja Volcano looks down over the Guanacaste plains placidly, or so it seems. You'd have to get up in a plane to see the boiling cauldron hiding in its crater.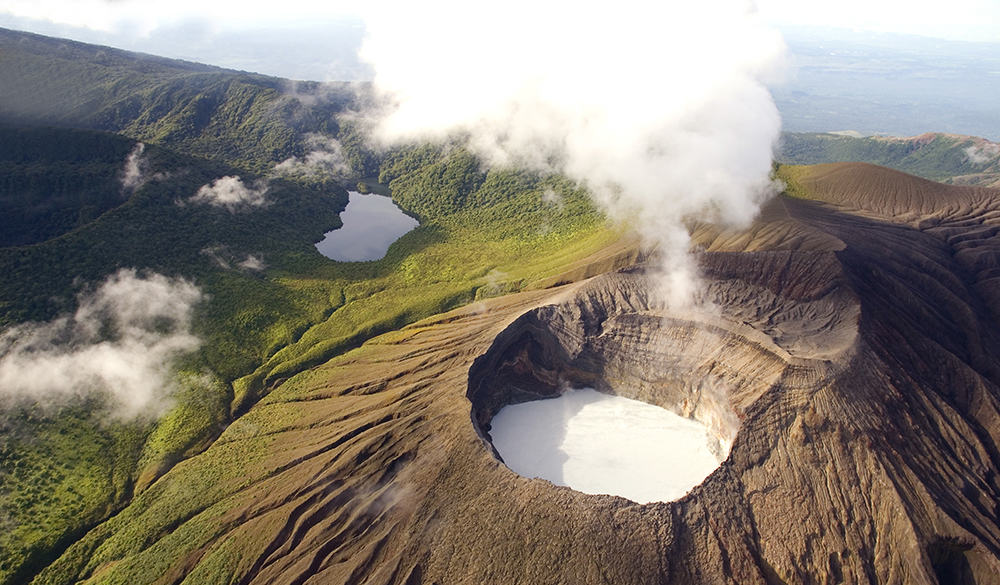 Hikers are no longer allowed up to the crater; after 15 years of relative silence, activity picked up at the volcano last year and there were several eruptions in March.
But the main loop trail out of the ranger station at Las Pailas is an excellent way to experience Rincón de la Vieja's volcanic soul as well as its tropical dry forest flora and fauna.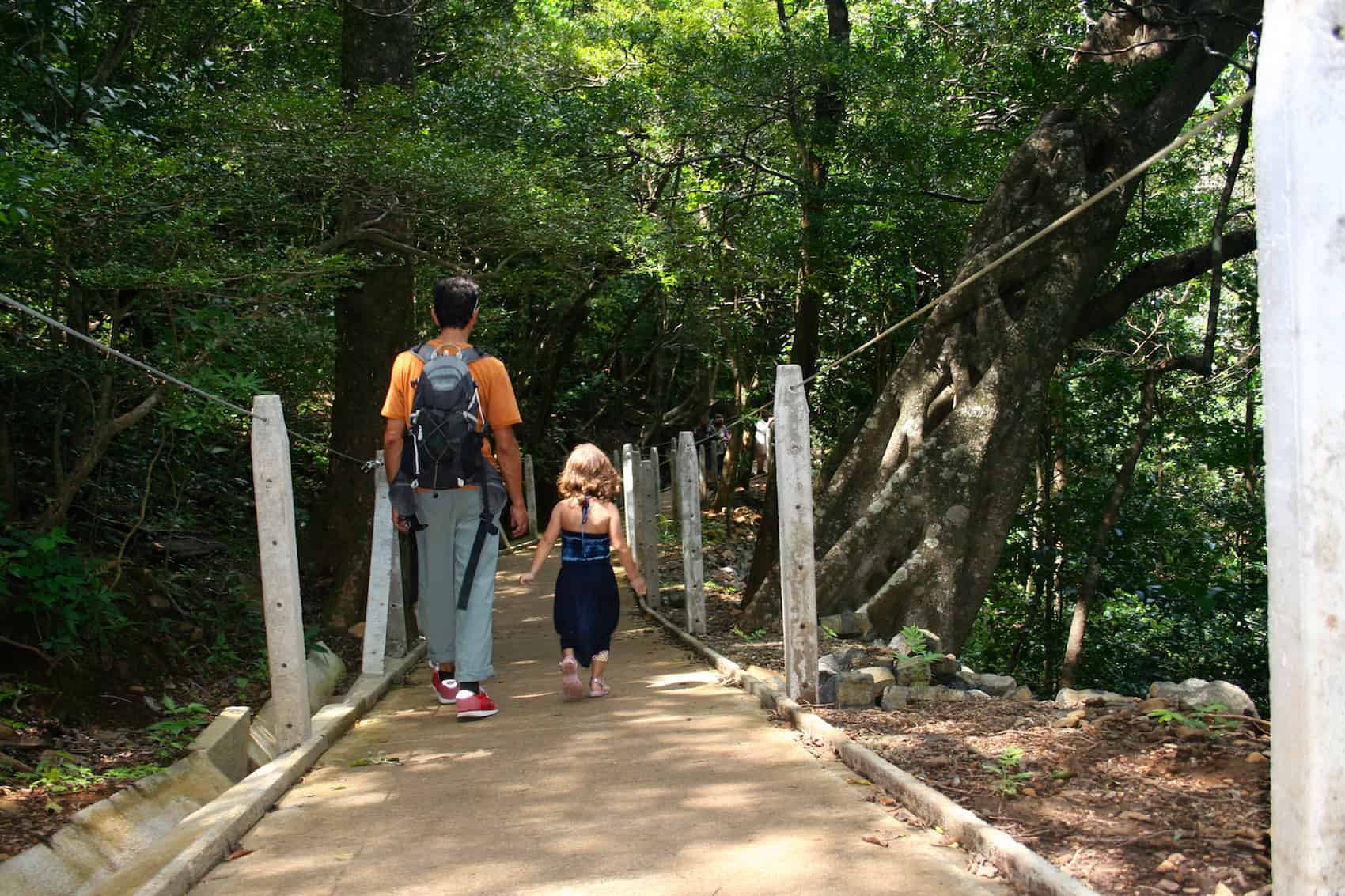 Jill Replogle/The Tico Times
The 3-kilometer trail is very well maintained and mostly flat. The first part of the trail is wheelchair-accessible and you can see bubbling mud puddles, geysers and steam-belching holes in the earth just a short walk from the ranger station.
The geothermal wonders — plus legends we conjured up about this place — magically compelled my 4-year-old to walk the entire trail (in a dress and sandals) without asking to be carried.
At each steam hole and geyser, she pondered what might have happened to the lady, "La Vieja," who might once have lived in these woods; if she had fallen into a basin of boiling mud or water, and if so, whether she was still there and how she might get out.
We played along, ignoring the horror of such a thing actually happening. A warning sign on the trail said temperatures around a stretch of steaming earth could reach 106 degrees Celsius or 248 degrees Fahrenheit (those numbers don't equate but that's what the sign said).
The volcanic features along the trail are tucked into the park's dry tropical forest ecosystem, of which very little remains left in the world. The trees here are mostly deciduous, and strangler figs rise up next to succulents.
In the rainy season, a wide, gorgeous waterfall tumbles down a cliff not far from the trailhead, and numerous bridges on the trail cross over small streams. In one spot, the trail crosses an open field, offering views of the volcano above and the Guanacaste plains and coastal mountains below.
We didn't see as much wildlife as we might have on a less-traveled trail (especially because we did it on a Sunday), but we did see a troop of what appeared to be spider monkeys and we heard howler monkeys in the distance. For a final treat toward the end of the trail, we saw an agouti scamper across a slope and a coati sniffing around for a snack.
Back at our car, my husband and I noted sheepishly that our legs were tired while our 4-year-old seemed to be barely feeling what was by far the longest hike she'd ever done.
Maybe La Vieja is still making magic.
IF YOU GO
Getting there: To get to the Las Pailas sector of Rincón de la Vieja National Park, head north on the Pan-American Highway (Highway 1) out of Liberia, Guanacaste. After about 5 kilometers, you'll see a sign for the park and a paved road on your right. Take the paved road about 20 km up to the park entrance. You'll have to pay ₡700 ($1.50) to drive through Hacienda Guachipelín, which is on the edge of the park.
Park info: The park fee is $15 for non-resident adults, $5 for non-resident children (kids under 6 are free); Costa Rican residents pay $2. The park is closed to the public on Mondays.
Where to stay: If you're staying at the beach in Guanacaste, Rincón de la Vieja can easily be done as a day trip from Playas del Coco (a little over 1-hour drive) or Tamarindo (2-hour drive). There are also some great, rustic lodges along the road to Rincón de la Vieja, including El Sol Verde, Aroma del Campo and Hacienda Guachipelín. El Sol Verde and Aroma de Campo also allow camping.