What do you bring as a birthday present for a 15-year-old who is making nine figures and has 1,730 employees in 137 locations in 13 countries?
You don't — you just look forward to the gift bag.
Britt Shops, the multinational gift shop ubiquitous in this country and throughout the Americas, on Thursday celebrated the 15th anniversary of its first store at Juan Santamaría International Airport, which opened here on May 5, 2001.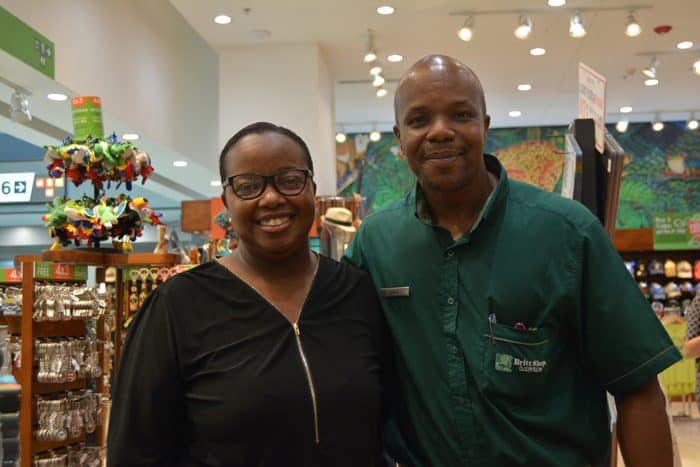 "Here we try to give people a really good experience, attending them right away, giving them good service, showing them the best of Costa Rica, even in small things," said Javier Parkinson, a Britt shopping partner (BSP) who hands out free chocolates to travelers, "Because if a person comes here and has had a bad experience somewhere, we're the last person they're going to see."
A handful of journalists in attendance were given a crash course by Britt brass in how to turn a golf cart selling coffee at airport gates into a gift shop empire that stretches from Miami to Chile and from Brazil to New Caledonia (an island nation near Australia — long story).
Grupo Britt was founded in Costa Rica in 1985 by New Yorker Steve Aronson to sell roasted coffee to domestic and international markets. To this day, Café Britt does not have a big finca where it grows tons of coffee, but it buys the beans from small producers in Costa Rica and other countries where it operates. It is a buyer, processor, packager and marketer of coffee, chocolate, nuts and souvenirs.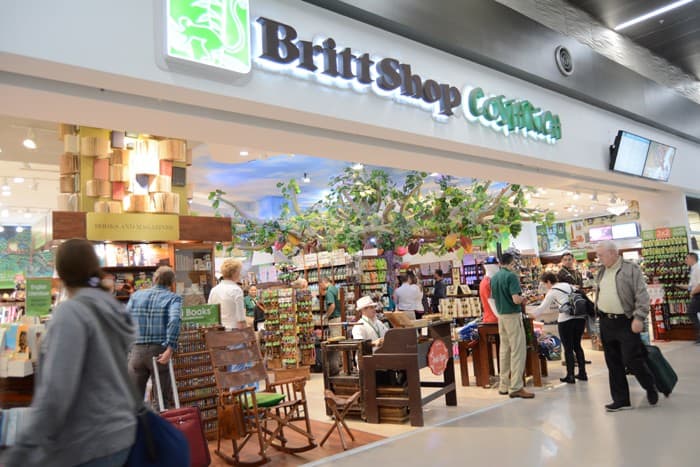 But 15 years ago, Britt found its groove when it opened a gift shop at Juan Santamaría International Airport. The shop was successful, so the company started expanding: to Peru, to Curacao, to Chile, to Mexico, and eventually to eight other countries. Today there are 137 stores, almost all in Latin American and the Caribbean, with 57 in Costa Rica alone.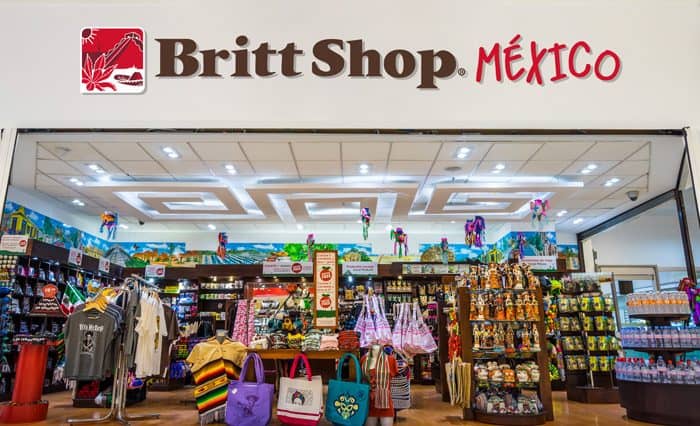 The chief innovation of the chain was to customize its stores to each country where it expanded, adopting the local artwork, music and culture to make it feel like that country's gift shop — not a foreign import.
"Basically what we do is to capture the culture and transform it and put it into a little store," said Javier Villarroel, the Chilean "image manager" for Britt Shops. (Yes, the company has an image manager.) "For that, we have people skilled in architecture, management, design … basically what we do is a tour of the whole country, and we find out all about the food, culture, traditional dances, folklore, and put those into the store."
"The idea of the business is to create a sense of place for each country," Villarroel said. "And it's been a success. In fact, if a Peruvian comes through here, they'll say, 'Oh, look, a store from Peru in Costa Rica.' So that means we've done a good job."
Marcela Villalobos, operations manager for South America, said, "Compared to transnational companies that have one same standard, we have to be more flexible. Brazilians are super-happy, even if they're in a crisis, they bear their crisis with dignity. They're always happy, super-charismatic. The Chileans are colder, more reserved."
"Not all!" said the Chilean Villarroel, provoking much laughter.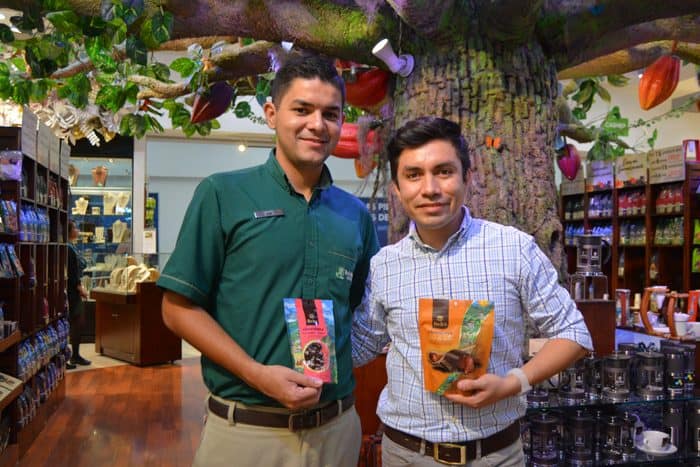 Asked about the origin of the name "Britt," Villalobos said that's an interesting story. "When our founder, Don Steve Aronson, wanted to find an easy name that was pronounced the same in English and Spanish, he turned to this Scandinavian name. Britt is an easy name to remember, easy to pronounce, in English and Spanish."
Britt is one of the most common women's names in Scandinavia, Villarroel said.
"And Scandinavian countries consume a lot of coffee, so we wanted to associate the name of a woman, because they say there's always something really good behind that," he said.
So a U.S.-founded company in Costa Rica has a Scandinavian name reminiscent of the British? Pura vida!
The management has devoted a great deal of thought to how to succeed in airports — which travelers generally visit for happy reasons, to go on vacation or to visit family or friends, but where they are sometimes rushed and stressed.
"We are commercial partners with the airport, and we want to give customers an excellent experience," said Pablo Vargas, the Costa Rican CEO of Grupo Britt. "So, for example, we can address problems with service. Like right now if you go through security, there are very few people. But it's a serious problem when there are a lot of people.
"What we're looking for, working with the airport, is for their exit from the country to be comfortable, pleasant, a good memory, and people are happy," Vargas said.
Asked what Grupo Britt is worth, Vargas said, "I can't tell you what it's worth, but I can tell you that this year we hope for around $150 million in sales in all the countries."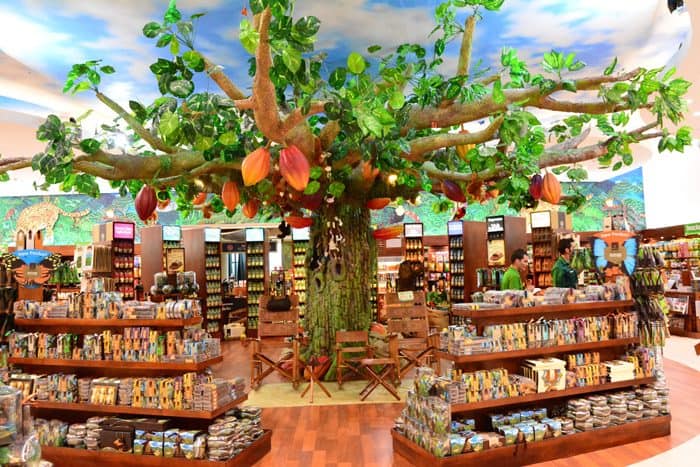 Grupo Britt is a private company with about 200 shareholders, Vargas said, primarily from Costa Rica and the United States. He said when the company wanted to expand in the 1990s, bank wouldn't lend it money because it had no collateral, so it raised funds from private investors.
"Now the banks are knocking on our doors," Vargas said.
Parkinson, the smiling "BSP" offering chocolate-covered coffee beans to survivors of the security lines, offered up a Tico synecdoche, an expression in which a small part represents the whole: "un granito de arena."
"My intention, above all, is that each person takes away a 'little grain of sand' from Costa Rica."