Patryk Jara Krasinska, originally from Poland, came to Costa Rica with his family when he was 5 years old. He's the son of a Costa Rican civil engineer and a Polish fashion designer. Now, he says he is "more Costa Rican than gallo pinto, but as Polish as kielbasa."
After studying Business Administration with an emphasis in marketing, Jara decided to devote his life to the kitchen. Now, he's the owner of the San Pedro restaurant "Opa!" and a a culinary instructor at Ambichef. He is also the creator of Passion marmalades, whose story began during World War II as a way to reunite a family, and Passion juices, which resulted from a fight against cancer. Jara studied with Polish master butchers, but his first teachers were actually his grandmother and aunts. He attributes his success to his friends' support, and people who trusted in his talent and decided to bet on him.
The Tico Times visited the production plant which the chef calls "the heart of Opa!" to talk about his story, his products, and his unusual approach to the work of a chef. Excerpts follow.
How did you become a chef?
That comes from a not very nice story, but, well, it's all a part of it. I come from a family where almost everyone is involved in cooking, but at the age of 15 you are not really interested in it – you know, you are thinking about high school, the girl you like, and so forth – but then my mom died when I was 15 years old. I have three little siblings, Ania [4 years old at that time], Fer [3] and Sebas [1.5].  It was a really tough moment for my dad, so they took my siblings to Poland, and I stayed here alone with my dad for a year, and I had to cook.
At the beginning I burned the water, so to speak. I started calling my grandmother to ask her how my mom cooked the meals, and she told my grandfather and my aunts [that I was struggling], and at the end I had my whole family telling me over the phone how to cook. After a year, my father brought my siblings back to Costa Rica and I had to look after them. I never dropped out of high school, but those were tough times. I had to recreate the meals my mom used to cook to us on my own. That's how I developed my taste memory, which one think doesn't exist. People started to like what I did, and after a while, I saved money to go to Poland, where I learned more through formal instruction with a master chef. I learned from the best chefs of Poland in Staropolska cuisine. When I came back to Costa Rica, I became a personal chef, cooking for people who are now pretty important. They open doors for me. I have a lot of Polish influences, but my Costa Rican grandmother taught me a lot of other things.
When my son Nico was six months old, the story was repeated: I told my grandmother I wanted to raise him the same way I was raised, [on the same foods]. She told my aunts, and everybody started to give me advice on how to cook for him. The mango and passionfruit marmalade was the first "Gerber" I made for Nico, then guava and carambola. As the time went by, I gave the marmalades to friends, and people started telling me to sell them, and one board member of the Cervecería Nacional, whom I cooked for, told me "Look, you have to package it, I'll help you." And so we did. It was like the movie "Pay It Forward" – this man told another man, who was the owner of ampm and Fresh Market, so I went to his house and cooked for him and his wife, and she told me she knew another man who had a production plant, and so on. Everything went on like that: "Don't worry, this is really good, I know you will sell it, when you do, you can pay me." I started to send [marmalades] to Poland, then to Canada, Chile, and Fresh Market help to sell them here in Costa Rica.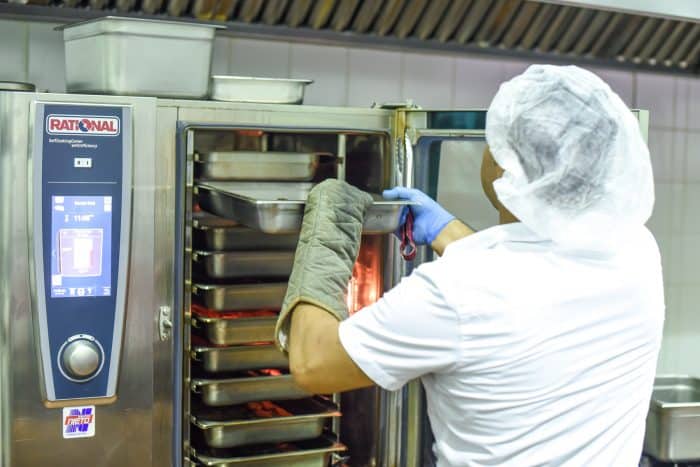 Can you tell me more about your marmalades and juices?
Our marmalades are produced in a production plant in Paraíso de Cartago, and are sold in Chile, Canada, and here in Costa Rica. They are a tribute to my grandmother. My great-grandfather [from Poland] was a partisan, who were the ones who took over Warsaw in 1944. They were revolutionaries and most of them went to Gdynia, a city near the coast. So, my great-grandmother was separated from my great-grandfather by 100 kilometers of war territory. She, along with my great-aunt and my grandmother, [while they were making their way to my great-grandfather,] gathered fruits in the fields and cooked them at night to give away to the Nazis so they would let them continue their journey. They made it through 100 kilometers of war territory thanks to [those marmalades]. Obviously, our marmalades now are a bit different, but the concept is the same. We don't use sugar. Instead, we use cane juice.
The juices we make are actually used in the Children's Hospital; those have no water and no sugar. It began when a friend of mine, Priscilla, who was, and is still today, fighting against cancer, told me, "The doctor told me I need to drink a specific grape juice that is 100 percent vitamin C." I started to think about how to make other juices she could drink. I got a bunch of mangos and other fruits, and made juices with no sugar, and analyzed them. It turns out it was 120 percent vitamin C and 230 percent vitamin A. We were just experimenting. We were like, "Let's use this and this and this, to see if Priscilla likes it," and we created three different juices. Today they are sold in AutoMercado and are given to children [at the Children's Hospital] after they receive chemotherapy. I sent them to the FDA [U.S. Food and Drug Administration], and they sent me a note saying "This juices' formula is really good. You should commercialize them, because they are the new B8."
What do you like to most about being a chef?
To create. For example, this morning when I got here and they were preparing the bacon, I did a bacon with balsamic vinegar reduction, and waited there like a fool for about half an hour to see what happened. I like to create all the time. I like to do new things, and then [to have other] people continue doing them because I get bored too fast. I have a really good team, and they know me pretty well. They know I come in really excited about something, I do it, I teach someone else, and now you do it. I continue doing something new.
Cooking is not just about moving spoons and knowing specific measures. When I'm going to teach something I don't give you a specific recipe; I show you how to do it. Right now, for example, you are not dressed like me. You are wearing different colors. The same is true in cooking. Each person brings his or her personal touch to the food.
I also love to watch people eating, and then hear whether they liked it.
What's the most difficult part of being a chef?
Staying thin [laughs]. No, no! Just kidding. I would say the most difficult part is to believe [in yourself]. Because I know really talented people – sometimes I think I'm not even fit to shine their shoes – and they're working in places where they are not valued. This blocks you. Myself, I have motivation all the time, because it's hard to believe it. I think [being a chef] has become a stigma, something unreachable. But no, any person who cooks is a chef. Of course, you need a certain level of academic responsibility.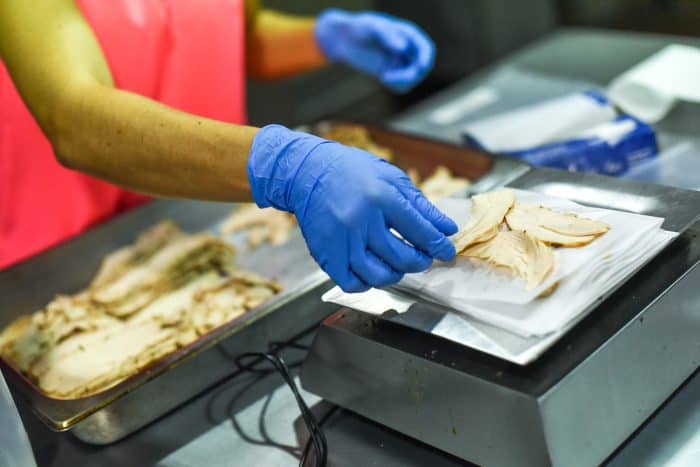 What makes "Opa!" different from other restaurants?
I'm not a regular chef; I don't spend a lot of time in the kitchen. I like to go to Poland to learn things such as cattle raising, killing cattle, and consumption, in sustainable ways, which is pretty important. If I take you to a slaughterhouse, you would be traumatized. Instead, [killing an animal] has to be a process of giving thanks to that animal because it's providing you with food. Using preservatives or other things that damage the meat is like profaning that meat.
Everything used at Opa!, from bread to meat, is made by us. We don't marinate the meat with powders, nor did people in the 1800s; we use a base of onion, garlic and celery, then the meat rests in wine, then it's milled. We produce kielbasa, which is a Polish sausage – if Costa Rica is known for the "pura vida" and its coffee, Poland is known for the vodka and the kielbasa – as well as [other Polish specialities such as] kaszank and zenka. We don't use any kind of preservatives. Our bacon, for example, is prepared with balsamic vinegar and garlic. Same with the bread. We don't use butters or oils; we use water.We also have options for vegetarians. We do mushroom and asparagus pâtés, vegetarian sandwiches, and a lot more options. At Opa!, all furniture is recycled.
We don't cook in the restaurant. Everything is an assembly. I cook here [at the production plant]. That way we avoid changes, because people are always expecting the same quality. Everything gets to the restaurant specificaly the way it has to be. That allows me to have control, and to know that everything is fine.
Find more info about Jara and Opa! restaurant at the Restaurant's Facebook page.
Read other Weekend Arts Spotlight" stories here.
Our "Weekend Arts Spotlight" presents Sunday interviews with artists who are from, working in, or inspired by Costa Rica, ranging from writers and actors to dancers and musicians. Do you know of an artist we should consider, whether a long-time favorite or an up-and-comer? Email us at kstanley@ticotimes.net.