SAN SEBASTIÁN, San José – Special agents and prosecutors in San José attacked a large organized crime network dedicated to credit card and check fraud, among other crimes, on Wednesday morning, arresting a total of 22 suspects in 24 separate raids throughout the Central Valley.
The raids took place in Grecia, Desamparados, Curridabat and San Francisco de Dos Ríos.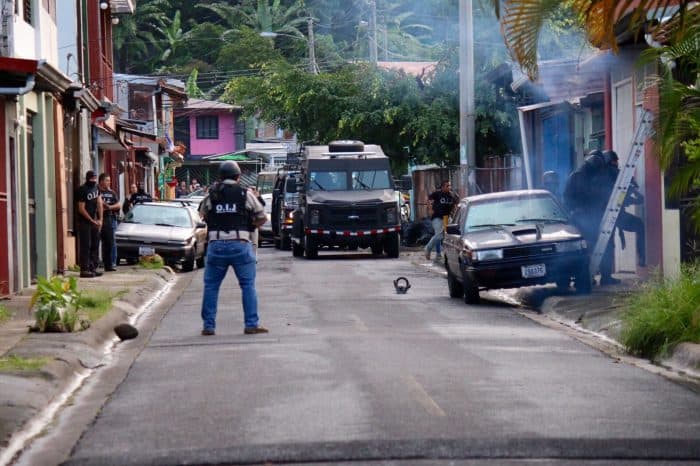 According to investigators, members of the crime ring specialized in stealing checks from individuals and companies, altering them, and then sending them to other suspects to cash at banks or through third parties.
Another group within the network also cloned credit cards and committed cyber-crimes targeting bank accounts. Police say the group stole about $1 million in one year.
"This is a very complex organization – they're big and they've dealt some severe blows," Public Security Ministry Deputy Director Celso Gamboa told The Tico Times. "It's the first time we're treating a case like this as an organized crime case."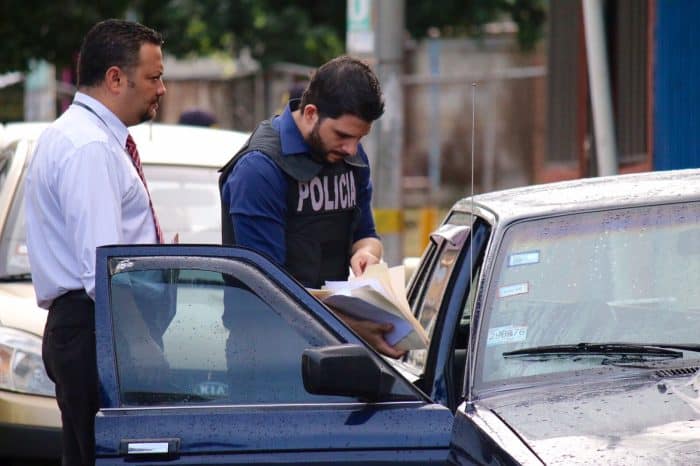 Making yet another appearance during the raids was "The Protector," Costa Rica's new fully armored crime-fighting vehicle formerly known as "The Beast." The Protector is one of the tools used by the Judicial Investigation Police's Special Tactical Response Unit (SERT), one of the best-prepared police forces in Latin America.
Read all about The Protector here and here.
Wednesday's police sweep was the second in as many days, with law enforcement agencies breaking up a large migrant smuggling operation yesterday.