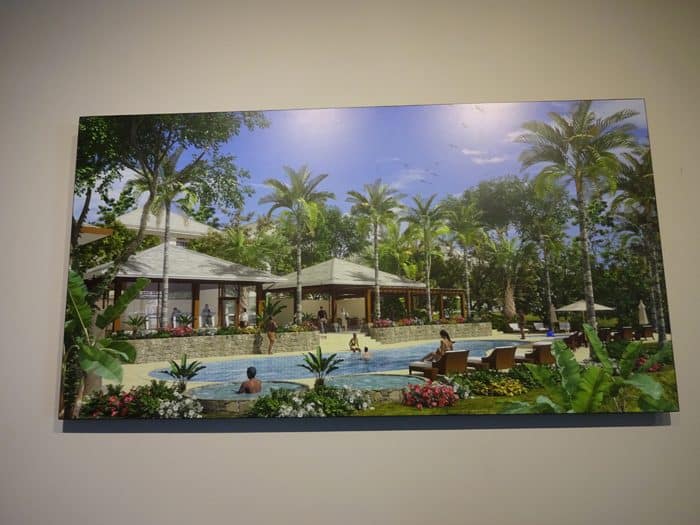 LIMÓN — Luxury living is coming to Limón in a big way, with a major condominium project that is not only the largest on Costa Rica's Caribbean coast — but the only.
Condominios del Parque Caribe, or Caribbean Park Condominiums, a $30 million project, has completed 48 of 240 condos being built on an 8-hectare property that will be at least half green space. Of the first 48 condos, 34 have already been sold and will be ready for move-in this month.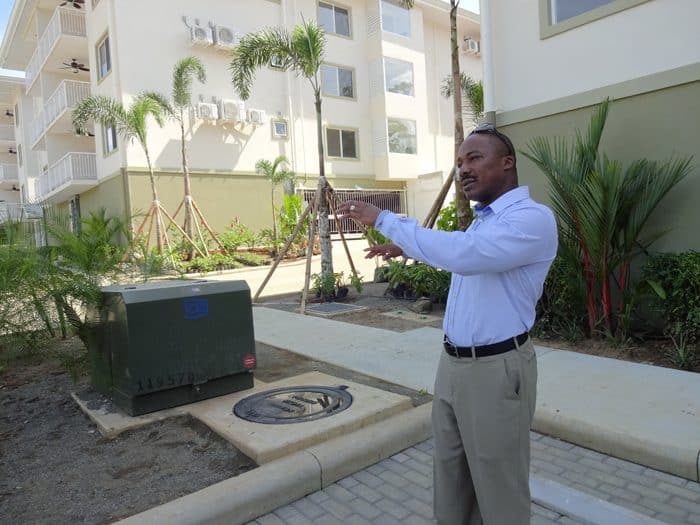 The condos range in price from $129,700 for one bedroom to $238,000 for three — steep prices in a town not known for luxury homes.
Parque Caribe gave journalists a tour of the recently completed first two buildings on Friday, with an elegantly furnished two-bedroom model and an unfurnished one-bedroom.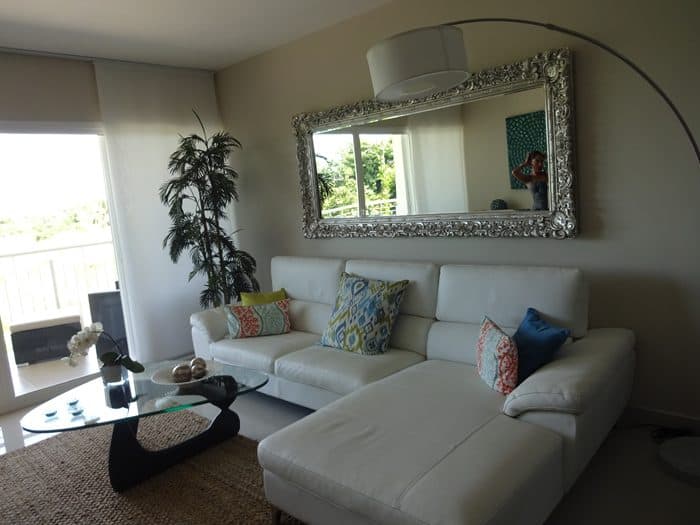 "We do not have a condominium project of this scale in our province, or any kind, for that matter," said Eduard Morgan, 44, a Limón native who is the general manager and a founding partner of the Parque Caribe project. "It's the first ever."
Morgan said investors originally wanted to consider a site on the Pacific, and a project that would appeal to tourists as a second home or a vacation rental.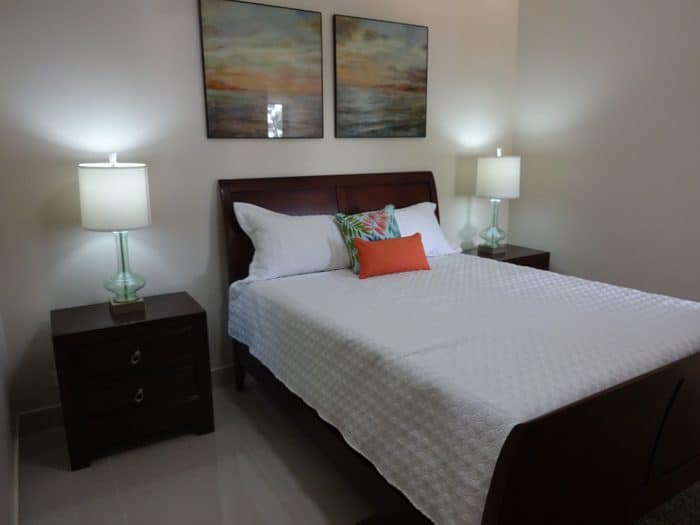 "But I, being a limonense [native of Limón], wanted to bring something to my hometown that the other six provinces already have," Morgan said. "There's a group of limonenses that want to see Limón grow. We don't want to wait for the government, we don't want to wait for the next guy, we want to make it happen.…
"What convinced my partners to do it here is that the demand was high and there was no supply, so the business decision is behind the vision of making Limón grow."
The four-story buildings have underground parking with storage, a "QuickPass" card that opens gates, a garbage chute at the end of every hall and (an unusual touch) ceiling fans on every balcony.
The overall impression is of a new condo complex that would attract little notice in many countries, much less a media tour. But this is nothing ordinary in Limón.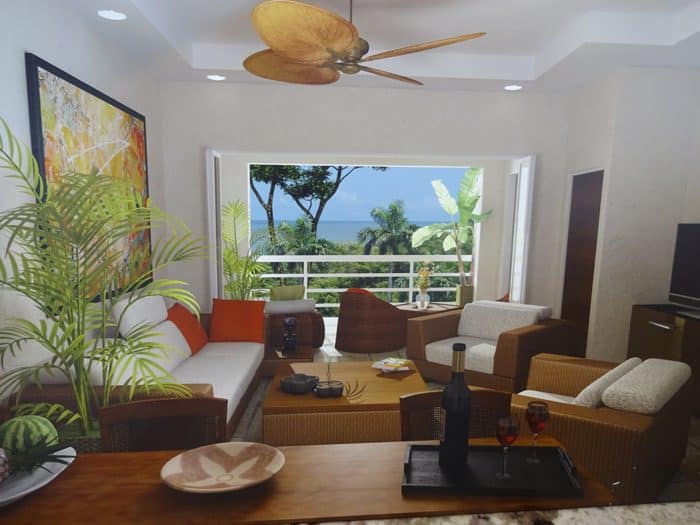 "This is a big deal here," said Morgan.
The grand plan, designed by U.S. and Costa Rican architects, is to build a gated community with a gym, swimming pools, Jacuzzis, clubhouse, multipurpose sports field, playgrounds, barbecue grills and 24/7 security. A little over half of the project will be devoted to green space on what used to be a simple finca.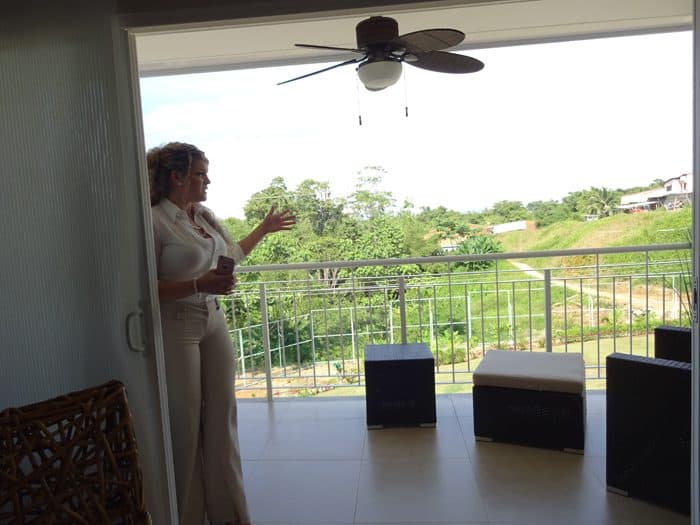 One of the feasibility studies conducted for the project found that there were 650 families in Limón that would be interested in buying here and could afford it.
"So although the demand for this project exceeds 600 families, we only have 240 units in total. Not even half the market," said Morgan.
"We're not selling it as an ocean-view project for tourists," he said, noting that of the 34 buyers so far, only one is a foreigner. "It's for people who reside in Limón … for executives, professionals or families that are looking for a modern, secure alternative with the amenities that all the other provinces have."
One-bedroom condos range in price from $129,700 to $139,700; two-bedrooms, $174,700 to $184,700 and three-bedrooms start at $238,000, said sales director Wendy Alpizar.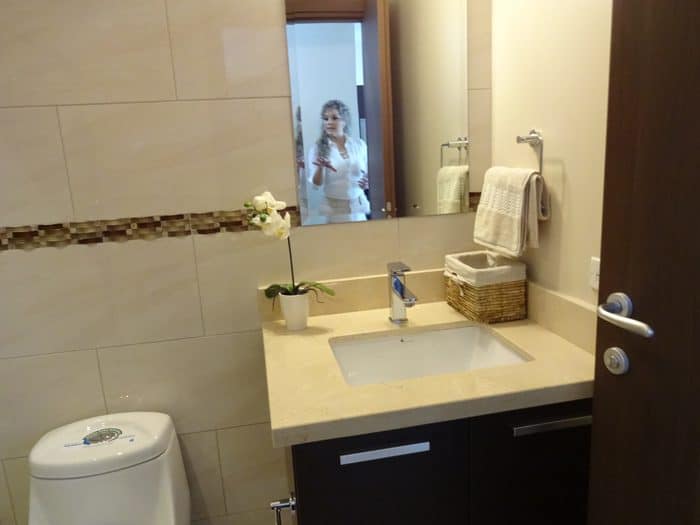 Explaining the name of the project, Morgan said, "The concept of the park is that the first time we came to see this property, we walked the whole thing, and when you come in and you see 150-year-old trees and you see the trails and the creeks, and at the bottom of the property there's a natural peninsula where we're thinking of putting a gazebo, and at the end of that peninsula there's a little waterfall, the sound of which is very relaxing…. So we said, this feels like a park, very natural. So that's why we called it Condominios del Parque Caribe."
Morgan said this area is the most desirable part of Limón, with an ocean view, sea breezes and lots of vegetation, and it's five minutes from downtown.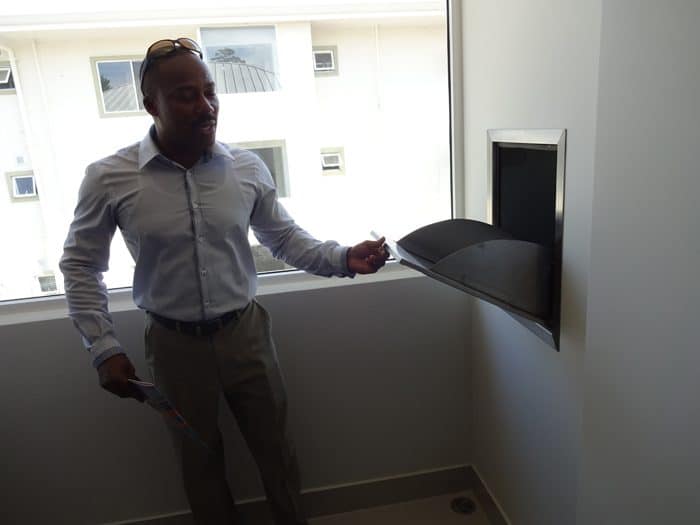 "We saw five properties before choosing this one," Morgan said. "We lucked out."
Morgan noted that Limón is poised to benefit from up to $3 billion in investment, starting with the $1.2 billion deepwater port being built in Moín to accommodate the world's largest ships, which will be passing through the expanded Panama Canal.
"So you got $3 billion that is going to be invested in a very small region, a town that practically hasn't really grown much for the past 30 years, so there's going to be something that's just going to explode here," Morgan said.
"We don't have malls, we don't have fine restaurants, we don't have this, until now. So … there's going to be a demand for all these things, because the people who are doing these projects, these are all megaprojects with people that are used to having fine things and being comfortable."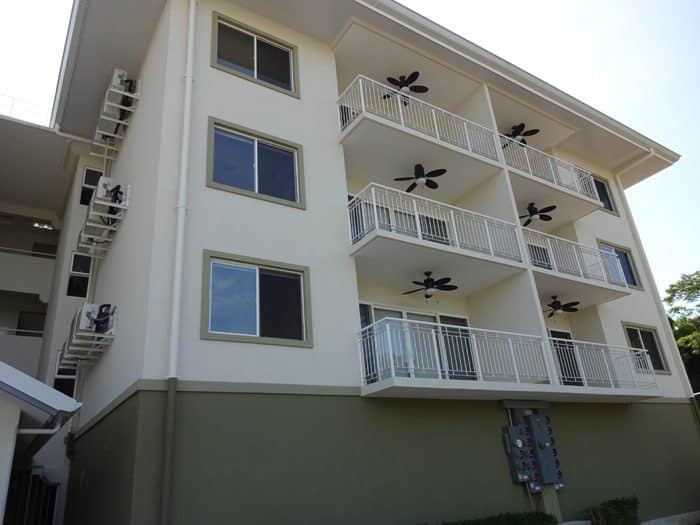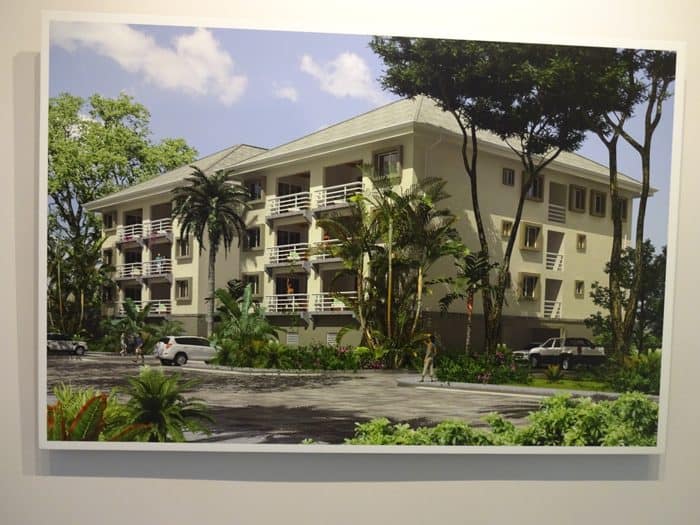 For more info: www.delparquecaribe.com.
Contact: info@delparquecaribe.com
Contact Karl Kahler at kkahler@ticotimes.net.