MATA DE PLÁTANO, Puntarenas — There are no horseshoes at Discovery Horseback Tours, no bits in the horses' mouths.
Instead of using metal equipment and traditional training methods, this horseback riding company near Jacó, owned and operated by Andrea and Chris Wady, focuses on natural horsemanship.
"It has become a path in our life to show that working horses can be treated with dignity and respect," said Andrea on a recent sunny Saturday morning. "Horses don't have to be treated like ATVs."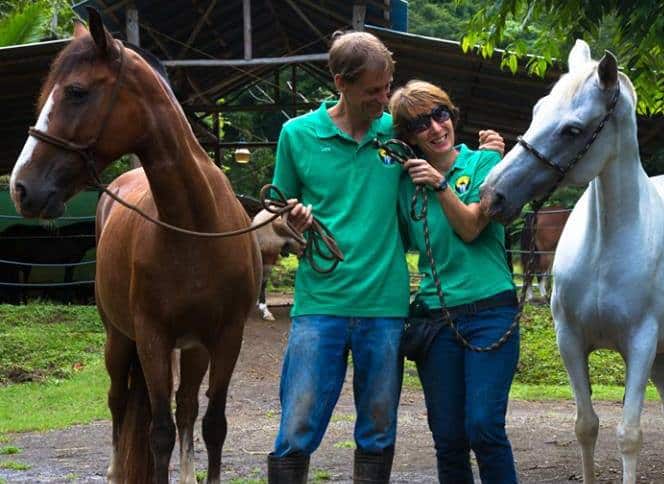 The couple moved to Costa Rica from Cornwall, England, 12 years ago. Inspired by the work of Parelli Natural Horsemanship trainer David Lichman, they have built their business around the gentler treatment of horses.
Andrea, a life-long horse enthusiast, first began bitless riding while in the United Kingdom when she noticed her Arabian horse was not acting very happy.
"I remember looking into his mouth and thinking there's no room in there for a bit," she said. "But I didn't think there was another way."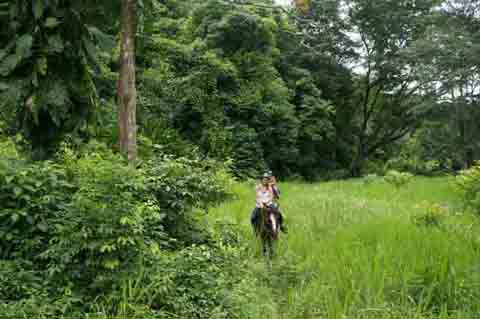 A friend at the stable encouraged her to follow the horsemanship methods used by European gypsies and Native Americans, and she switched to using a rope halter instead.
"My horse's behavior changed immediately," she said. "I never looked back after that."
The 12 horses at Discovery Horseback Tours are all rescue animals. When horses are brought here they have their horseshoes removed to allow for better circulation. After letting them take some time to roam with the rest of the herd in a pasture, Andrea and Chris work to build a relationship and then retrain them using rope halters and liberty lines.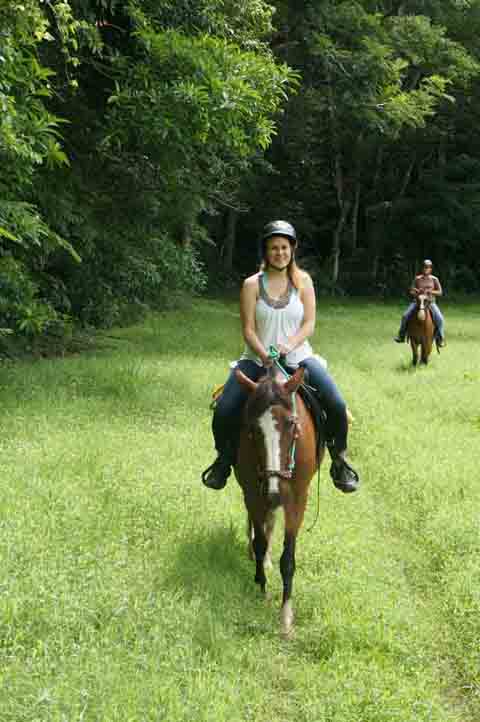 The couple also places a great emphasis on each individual horse's personality.
"We massively encourage each of our horses to have their own personalities," Andrea said.
The horses are fed a low-sugar diet, and instead of being placed in stalls are allowed to roam free in herds.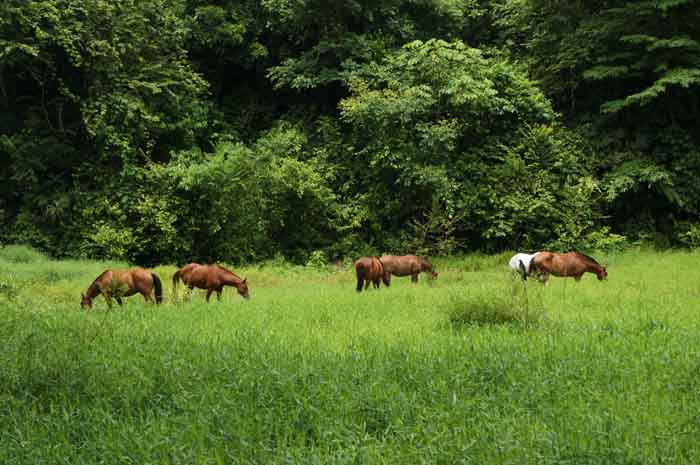 "In the wild, horses move 20 to 30 miles a day," said Andrea. "They were built for free choice movement and need to do this still to be happy. Horses that stand in stalls for the majority of the day become depressed. You can see it in their eyes."
The horses at Discovery look healthy and happy, coats gleaming as they move along eagerly during a trail ride.
Discovery is located on a farm in Mata de Plátano, a small village about a 20-minute drive from downtown Jacó that is home to a school, church, football field and a handful of traditional restaurants.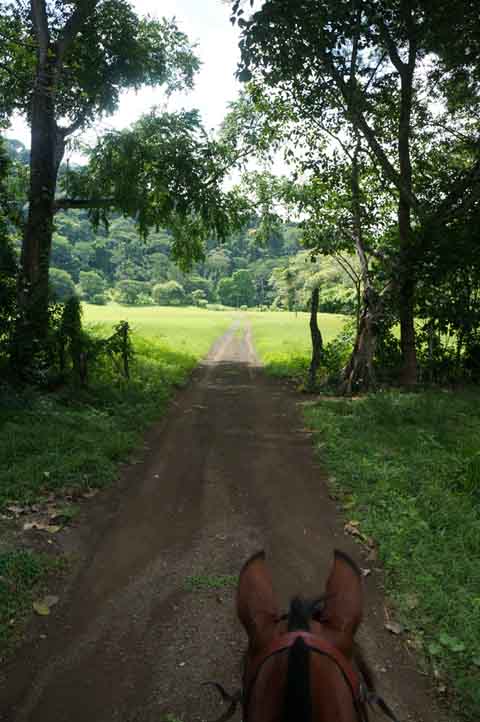 The 600-hectare farm has belonged to the same Costa Rican family since 1830. The company's signature tour, Jungle Spa Adventure, takes place entirely on these private lands. While on horseback, visitors ride gently through dense rain forest trails and trot through open fields of hay.
From atop the horses, it's easy to spot the capuchin monkeys and scarlet macaws that fill the trees overhead.
The trail leads up a mountain, and the horses stop for a break near a waterfall. The riders jump into the cool water to take a refreshing bath with mud extracted from solidified volcanic ash found here.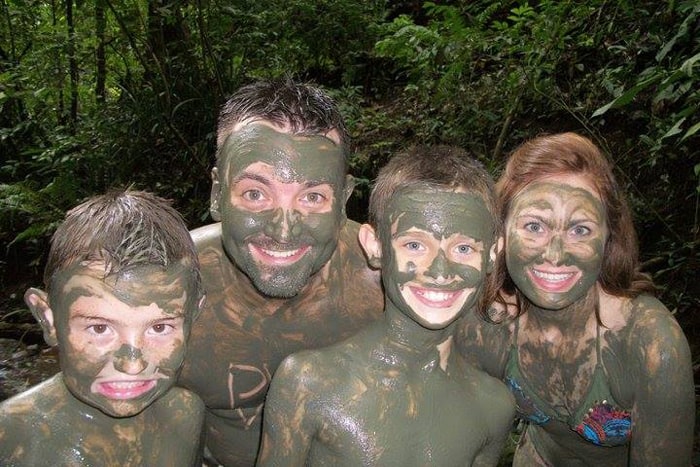 Andrea talks about the importance of building relationships with horses.
"Riding is such a small part of horsemanship," she said. "To develop a relationship with a horse it's really about spending lots of time with them doing nothing."
Her theory on relationships can be applied to people too, and there's perhaps no better spot to sit and do nothing and build relationships than at the base of the waterfall while sunlight drifts through the canopy overhead.
Discovery offers riding tours Monday through Saturday, and private tours for special occasions are also available. There are also weeklong horse vacations for those who wish to explore more of Costa Rica on horseback.
IF YOU GO
For more information or to book a tour, visit http://horseridecostarica.com or email info@horseridecostarica.com.