La Carreta looks like a lot of sodas: The wooden tables are evenly spaced, the surfaces are brightly painted, and paintings of fincas adorn the walls. The menu is enormous and serves just about everything, from ceviche to hamburgers to hearty soups.
But La Carreta has something that few other restaurants have – its own library.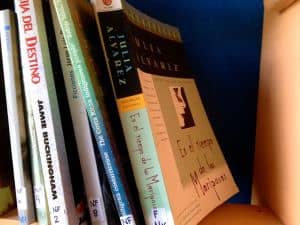 The Friendship Library was the invention of former librarian Linda Ledbetter and accountant Bruce Brasington, two expats from the United States who settled in the town of Atenas, west of San José. Over the years they have accrued more than 2,000 books, which they offered to house in the La Carreta restaurant.
Unlike a traditional library, there is no card catalogue, enrollment, or late fees. Patrons don't even have to hush their voices on the premises. The books are divided into simple categories (fiction, nonfiction, Spanish-language, etc.), which are spread between two different dining rooms. In theory, guests could walk off with a book indefinitely, but they could also donate dogeared titles from their own homes.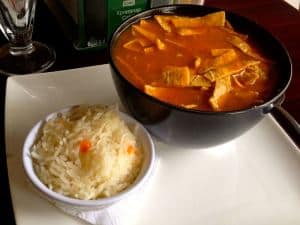 La Carreta spent several years on a corner of downtown Atenas, right next to the central park, before moving into the current location about a year and a half ago. The former house is bright and quirky, and the books add a special ambiance. Part of the pleasure of browsing these volumes is discovering Brasington and Ledbetter's diverse tastes: There are business handbooks, language primers, every variety of paperback novels, and a copy of Jorge Luis Borges' "Ficciones" in the original Spanish.
As it happens, Atenas already has a public library, part of the National Library System (SINABI). But it is a testament to the Friendship Library that the cantón's largest biblioteca has about 12,200 volumes – only six times more than the restaurant's.