WASHINGTON, D. C. – A strong U.S. economy and lower world oil prices will only mean good news for Central America next year, predicts the World Bank official directly responsible for the six-country region.
Humberto López, who oversees the bank's operations in Costa Rica, El Salvador, Guatemala, Honduras, Nicaragua and Panama, said "everybody is growing, and overall things will be a little better in 2015 than in 2014," thanks to a convergence of factors.
"We are moderately optimistic for Central America," López told The Tico Times in an interview from the World Bank's Washington headquarters.
"Unlike South America – which has been negatively affected by the economic slowdown in China and a decline in commodity prices – Central America doesn't depend on commodities such as minerals," he said. "Their trade with China isn't that big. These countries trade mainly with the U.S., whose economy is improving. Secondly, they rely on imported oil, and the decline in oil prices will help their economies."
On Friday, the price of West Texas Intermediate, the U.S. benchmark, settled to below $58 per barrel, a level not seen since the 2009 recession. Some economists see prices sinking to $40 a barrel next year if U.S. production continues increasing. At the same time, the IMF predicts economic growth for the United States at 3.1 percent next year, which bodes well for Central America, said López.
Panama, with 3.9 million inhabitants, is the smallest of the region's six Spanish-speaking countries in population. As in 2014, it will lead Central America – and all of Latin America, in fact – next year with 7 percent growth, according to the World Bank.
In second place is the region's poorest country, Nicaragua, whose economy is projected to grow at 4.4 percent. Costa Rica follows close behind at 4 percent, with Guatemala and Honduras in the 3 to 3.5 percent range. Bringing up the rear is El Salvador, which the World Bank says will see GDP growth of only 2 percent in 2015.
Last Wednesday, López warned at an Inter-American Dialogue panel that Costa Rica's projected 6.7 percent fiscal deficit-to-GDP ratio is unsustainable in the long run – and that officials would have to cut spending and boost tax collection in order to bring the economy back into equilibrium.
It's perhaps no coincidence that the three Central American countries with the slowest growth also suffer from the worst violence. In 2013, an average 19 Hondurans were killed every day, translating into a homicide rate of 79 per 100,000. That was down from the 90.4 per 100,000 recorded the year before, and 2014 figures are likely to show a further drop – but Honduras still ranks as the world's most violent country.
Neighboring El Salvador and Guatemala weren't far behind, with 2012 homicide rates of 41.2 and 39.9 percent respectively, according to the United Nations Office on Drugs and Crime.
"Beyond the effect crime and violence have on human suffering is the effect they have on profitability," said López. "Companies need to hire security, and there are losses associated with robbery. In some countries, particularly in El Salvador, people don't want to work when it's dark. High levels of crime and violence have a negative impact on the investment climate. So the economic costs of violence in these countries are huge."
That, of course, pushes people to seek their fortunes elsewhere, said López, who along with World Bank colleague Pablo Fajnzylber co-edited a 2008 study titled "Remittances and Development: Lessons from Latin America."
And while migration is costly, he said, the fact that so many Central Americans live abroad – mainly in the United States and Spain – means remittances have become a crucial source of foreign exchange for these countries.
See also: Remittances account for 10 percent of Guatemala's GDP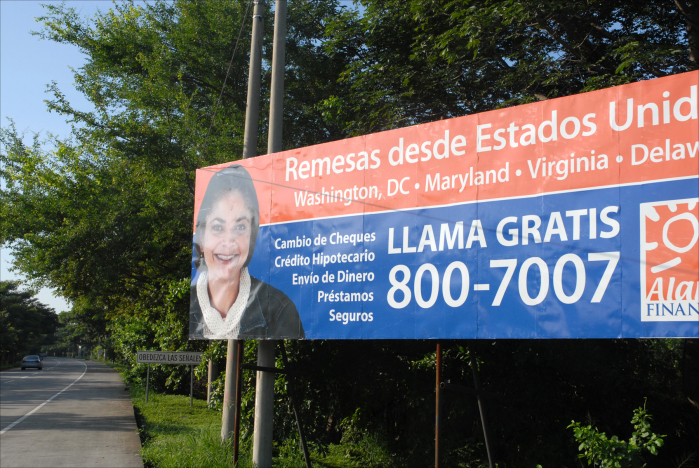 Last year, Central American immigrants living outside the region sent back more than $14 billion. Some 87 percent of Guatemala's one million or so migrants live in the United States – mainly in Los Angeles, San Diego, Chicago and San Francisco.
In absolute terms, Guatemalans wired home $5.8 billion in remittances – more than any other Central American country – though in terms of economic importance, Honduras led the pack; the $3.3 billion overseas Hondurans sent home represented 16.9 percent of the country's total GDP, according to latest World Bank figures.
That compares to 16.4 percent for El Salvador and 10 percent for Guatemala. At the other extreme were Costa Rica, where remittances account for only 1.2 percent of total GDP, and Panama, where they represent a minuscule 1 percent.
Interestingly, Costa Rica has more immigrants from the rest of Central America than do the region's other five countries combined. According to a report by Inter-American Dialogue's Remittance Industry Observatory (RIO), the largest such group of migrants are the 303,523 Nicaraguans living in neighboring Costa Rica.
Some 72 percent of Costa Rica's immigrants are Nicaraguans, and 93 percent of all Nicaraguan migrants live in Costa Rica. In 2012, they transferred $271.7 million back to Nicaragua, said RIO.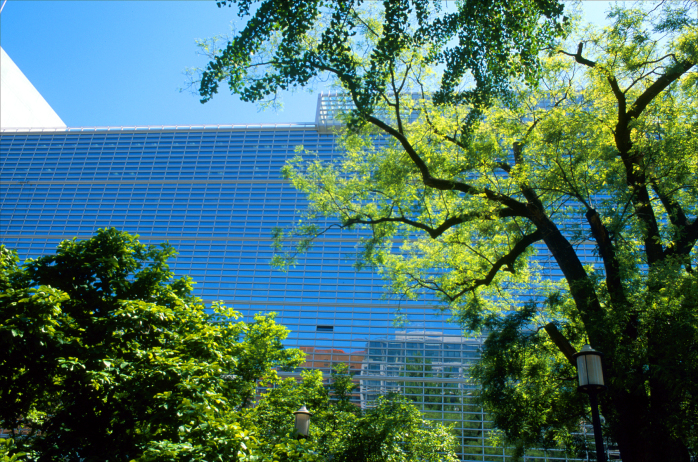 López, a Spanish national from Bilbao who's been with the World Bank for 18 years, took over the Central America portfolio just over five months ago. Before that, he was director of economic policy for the Latin American and Caribbean region. Among the decorations in his office: a small desk flag of Spain, a bottle of Ron Zacapa from Guatemala, and a 2001 "President's Award for Excellence" signed by James D. Wolfensohn, president of the World Bank Group.
Responding to frequent criticism that the World Bank is a U.S.-controlled tool of capitalists who couldn't care less about the plight of poor countries, López insisted that the venerable institution bears little resemblance to what it was in the 1980s and '90s.
"Many people still have a view of the World Bank of 20 years ago, when perhaps the bank was associated with structural adjustments," López told The Tico Times. "The World Bank has changed dramatically in recent years, and now we get involved mostly in health and education.
Asked for specifics, he said: "We have been helping countries like Honduras create a social protection system. In Panama we're helping modernize government structures, and we're working with Guatemala to improve agricultural competitiveness."