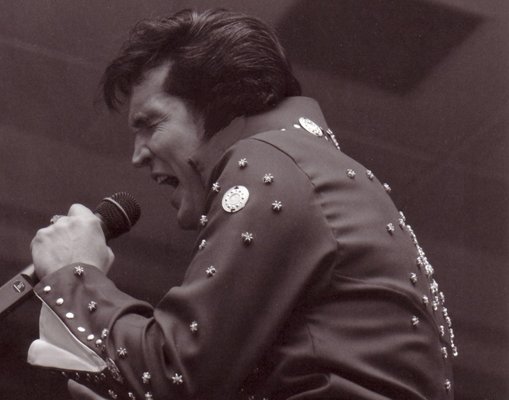 Costa Rica has its fair share of meta-musicians: There's a Michael Jackson impersonator, the female-fronted Beagirls, and Mustang65, a cover band that can play pretty much anything.
So what's been missing all these years? How about some bada-bing, baby?
The Wyndham Hotel in Herradura will host both Frank Sinatra and Elvis Presley impersonators for a one-night performance in its convention center. Modeled on the golden age of Fremont Street, "Las Vegas in Costa Rica" promises to be a big-band tribute to two of history's most iconic crooners.
"We are transforming the entertainment industry in Costa Rica," wrote Jeff Martin, an Escazú-based entertainment executive, to The Tico Times last month. "Residents and vacationers alike are searching … for quality entertainment. As Costa Rican culture thrives, the entertainment industry here is slacking."
Martin cited a Neil Diamond tribute concert that took place in March 2014, which packed the Hard Rock Café in Cariari. According to Hard Rock managers at the time, the concert was the busiest night since the restaurant's official opening seven months earlier.
Like the Diamond concert, "Las Vegas in Costa Rica" will offer lounge-style seating with ample food and libations. For a taste of true luxury, VIP guests can enjoy a free cocktail hour before the concert begins.
So how closely do these impersonators replicate their muses? Here is Gary Anthony as the Chairman of the Board:
https://vimeo.com/83794610
And here is Daylin James as The King:
If the event is successful, who knows what acts might follow – Buddy Holly? Dolly Parton? Start spreading the news.