A sea of red jerseys and Costa Rican flags inundated the main streets and avenues of the country's capital – and across the nation – on Friday following Costa Rica's incredible advancement to the next round of the World Cup Brazil 2014 after beating Italy 1-0.
"I can't describe what it feels like to see this. We are beating champions, playing like champions, we are champions," said Sele fan Rolando Jiménez.
The San José streets were deserted during the nail-biting morning match, but when the final whistle blew, declaring the Ticos at the top of the so-called Group of Death, a throng of Sele supporters took to the city's main plazas to celebrate the historic triumph.
Costa Rica won the hard-fought battle on a Bryan Ruiz goal in the first half, the game's only goal.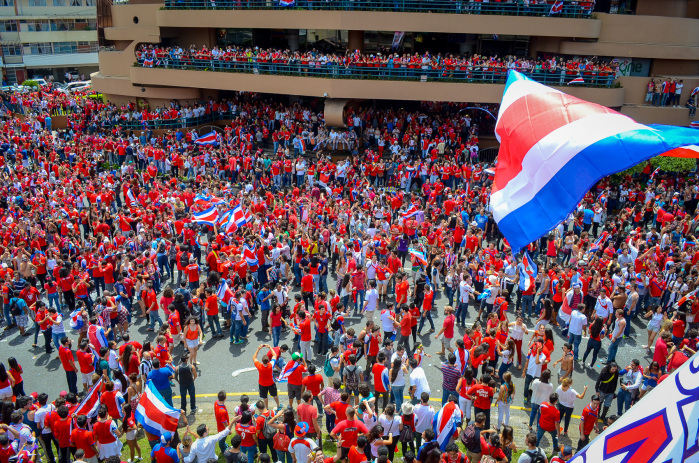 President Luis Guillermo Solís, dressed in a red Sele shirt, walked from the Casa Presidencial to the Fuente de la Hispanidad roundabout in the east of the capital, a traditional meeting point for civic celebrations.
Elated fans surrounded the president, embracing him and blasting vuvuzelas to celebrate Costa Rica's second victory in as many World Cup matches, after shocking the world earlier in the tournament by beating higher-ranked Uruguay 3-1.
"I told you, 1-0," Solís tweeted, reminding Ticos he had predicted the outcome.
Se los dije 1-0 #CRC

— Luis Guillermo Solís (@luisguillermosr) June 20, 2014
"It was a historic triumph, nobody expected it, and when I say nobody, I'm talking about the entire planet. Costa Rica won because they were mentally focused, they believed in themselves and there was unity among the squad," Sele fan Dennis Alonso, 26, said after the match.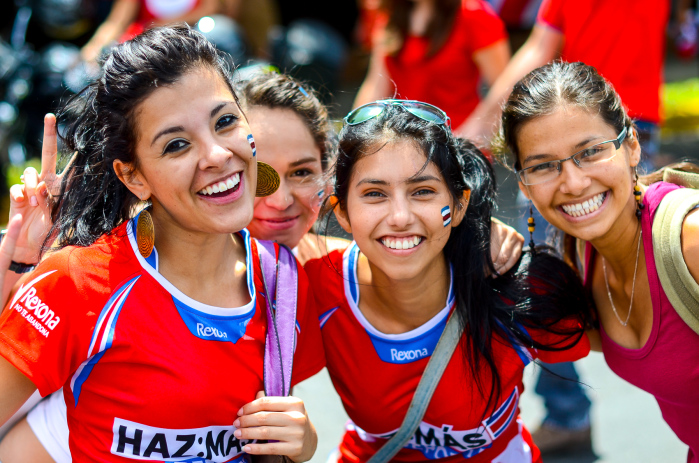 In San Pedro, east of the capital, Lorna Contreras, 69, carried red, white and blue balloons, along with the Costa Rican flag, while cars passed by blasting their horns in elation.
"This is just marvelous. We've all waited for this, because we've been watching [this team] progress. We beat two World Cup champions, and now we'll beat another," Contreras said, referring to La Sele's upcoming match Tuesday against England.
One local TV station broadcast an image of a Tico who traveled to Brazil to see the match. The fan held a sign that said, "Jefe, I quit my job. I'm staying to watch the second round."