Costa Rica, down one man, rallied for a 1-1 tie against Ireland in Philadelphia on Friday night during the team's final warm-up before the World Cup.
The team led by Colombian Jorge Luis Pinto showed two faces in the game: In the first half the team looked slow and imprecise. In the second half, Costa Rica overcame its shortcomings with a strong dose of force and intelligent ball movement.
Costa Rica actually began the game by dominating ball possession, but never threatened the Irish goal.
On the contrary, it was the Europeans who opened the scoring when Kevin Doyle, uncovered, headed in a cross past Tico goalie Keylor Navas at the 18th minute. The goal exposed the defensive frailties that the Ticos had shown Monday, when they fell 3-1 to Japan.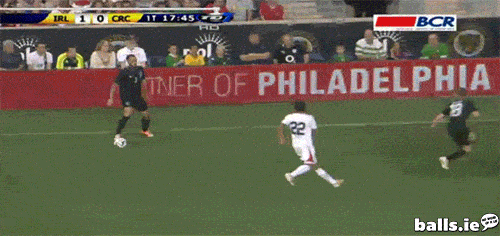 Ireland, which did not qualify for the World Cup, shut down Costa Rican forwards Joel Campbell and Marco Ureña early on. Costa Rica only got going after one of their players received a red card. Afterwards, the short-handed Ticos turned up the pressure in search of an equalizer.
Costa Rican defender Giancarlo González was expelled from the field at the 41st minute after elbowing Doyle in the head during an aerial clash for the ball. Blood streamed down the side of Doyle's face as the official showed González the red card although replays seemed to show González's arm just grazed Doyle. The whack came in retaliation for an earlier hit the Tico had taken from the Irish player.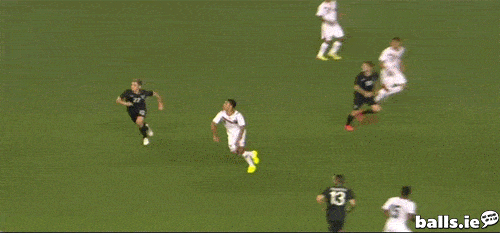 Playing down a man, Costa Rica played a much more impressive second half. Campbell, especially, kept creating problems for Ireland. Midway through the second half, he snuck a pass inside to Ureña who was subsequently taken down by the goalie. Costa Rica was awarded a penalty, and midfielder Celso Borges converted to tie the match at the 64th minute.
Several minutes later, Irish star Robbie Keane received his own penalty. However Tico goalie Patrick Pemberton, who started the second half in place of Navas, made a diving stop to keep the game level.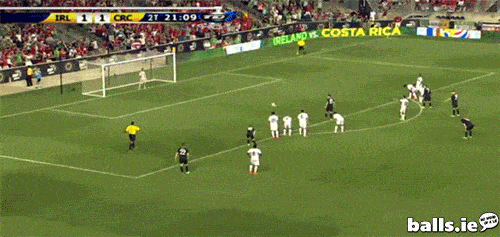 Navas, the top goalie in the fierce Spanish League last season, will start the World Cup for Costa Rica. But Pemberton got to be the hero tonight after making a few more saves that allowed his struggling team to salvage the draw.
Despite the tie, Costa Rica demonstrated plenty of reasons to worry as the team's World Cup debut approaches. The Ticos open the tournament on June 14 against Uruguay. La Sele later faces Italy and England. La Sele will spend the weekend back in Costa Rica before flying to Brazil on Monday morning.