Trade Talks with E.U. To Begin Monday
Roberto Echandi had a message for the assembled representatives of civil society on Tuesday:"We're not the center of the universe."
As Costa Rica's representative to negotiations on an association agreement between Central America and the European Union, it wasn't Echandi's main point about the upcoming talks. But it underscored one of the many ways that this negotiation will be different than the one over the Central American Free-Trade Agreement with the United States (CAFTA).
Central America will have to work to keep Europe's attention.
Echandi pointed out during his presentation at the Ramada Herradura Hotel, west of San José, that the European Union is in the middle of negotiations with seven other blocks of countries.
The European Union also has a history of launching talks on association agreements without ever coming to any agreements. Echandi pointed to several examples, including the Persian Gulf states and the Market of the South (Mercosur) countries.
To arrive at an association agreement, Central America and the European Union still have a long way to go. At this point both parties have agreed to hold only four preliminary rounds of negotiations.
The first round starts in San José on Monday.
Three Pillars
Unlike the recent free-trade agreement with the United States, the agreement with Europe will include more than just trade. The agreement would consist of three "pillars." The first, and the one on which Costa Rica's business community has its eye, is the free-trade agreement.
That part of the association agreement would attempt to do all the standard things free-trade agreements are supposed to – basically, lower trade barriers.
The difference this time is that Costa Rica will not be doing the negotiating alone, but rather as part of a bloc that includes Nicaragua, Honduras, El Salvador and Guatemala. (Panama, for the moment, has observer status.)
A second pillar of the association agreement is greater political dialogue between E.U. countries and the Central American countries, that according to former E.U. business representative to Costa Rica and Panama, Tomás Abadía, means cooperation on everything from narcotics policing to support for democracy.
Finally, the third pillar, a "cooperation" agreement, will for the most part mean E.U. money for Central American development projects. The European Union is already promising to spend $1.7 billion in the region in the next three years on everything from infrastructure to education, and the cooperation agreement would likely formalize that support.
Echandi said there are several obstacles Central America can expect to run up against during negotiations, and the first is one that Central America has already bumped into: economic integration.
The European Union will require a measurable amount of economic integration between Central American countries, meaning regularized tariff schedules and import taxes, for example.
Central America has already made good progress towards forming a Customs Union. Costa Rica had been balky on that front as it waited to see what happened with CAFTA, but finally signed on last week to the Union's framework agreement. Still, progress has been slow, and Echandi said the European Union may need to be more "realistic" in its demands for regionalization.
When it comes to the free-trade part of the association agreement, Echandi said he expects the Europeans to have "a very aggressive strategy" in services like banking and telecommunications – areas that were controversial during CAFTA negotiations. The approval of that treaty might make things easier this time around.
For its part, Central America will seek more generous provisions for its exotic produce (bananas especially), on par with those offered to Europe's former colonies in Asia, Africa and the Caribbean.
None of that, however, will be addressed until at least the third round of talks, Echandi said. Four rounds are planned in all. The second round will take place this December in Brussels, the third in February in El Salvador and the fourth in Brussels in April. In May, E.U. and Latin American representatives will meet in Peru for a previously planned summit.
There, they will assess the success or failure of the negotiations and decide whether to move forward. Echandi said negotiations must be completed by 2009, when the E.U.'s power structure is set to change.
You may be interested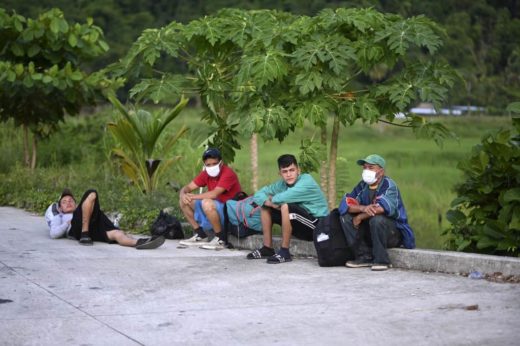 Central America
3741 views