I Learned to Appreciate My Country, Culture
The two years (1998-2000) I spent working with the unorthodox yet fascinating Tico Times team have left a lasting impact both on my professional and personal lives.
One major thing I learned during my TT adventure was to appreciate my incredibly diverse country and culture in ways I hadn t done before. Traveling to every possible corner of the land and meeting all sorts of people living in so many different circumstances allowed me to see, understand and experience in a whole new way. This I have taken with me everywhere I ve been since.
Gracias!
Mauricio Espinoza
(Mauricio Espinoza currently works as a science writer and media relations specialist for Ohio State University s College of Food, Agricultural, and Environmental Sciences. He s also a court interpreter and provides Spanish-language services to organizations in northern Ohio. Last year, he started his Ph.D. in Latin American studies at Ohio State. He lives in Ashland, Ohio, with his wife Randi, their daughters Jordan, 7, and Kathryn, 2, and their black cat, Tito; they share their backyard with numerous squirrels, chipmunks, rabbits and wild birds.)
You may be interested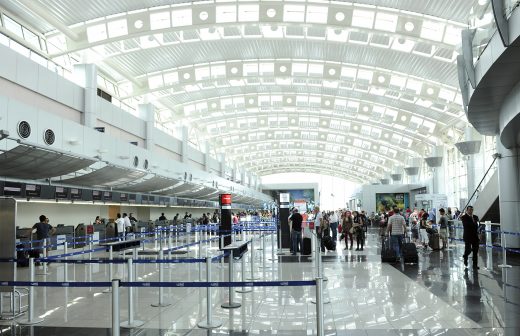 Costa Rica
New at SJO: More staff to enforce Covid measures
The Tico Times
-
June 15, 2021
Aeris, the company that manages Costa Rica's Juan Santamaría International Airport, says it has contracted additional staff to enforce coronavirus-related…