Super Gas Sales Increase Despite Restrictions
DESPITE government measures to decrease the national consumption of gasoline that went into effect Aug. 3, purchases of super gasoline have increased this month.Sales of super gasoline increased by 419,000 liters in the first 15 days of August compared to the same period in July. Meanwhile, sales of regular gasoline decreased by 604,000 liters, according to data from the National Oil Refinery (RECOPE).The regular gas decrease of 604,000 liters amounts to a reduction worth approximately $473,000 for the first half of the month. Last month officials said they hoped to save $100 million a year with the gas-saving measures.The measures, sparked when international oil prices reached $60 a barrel, restrict cars once a week from entering central San José during rush hour based on license plate numbers, and change government employees schedules to one hour earlier.The goal was to reduce traffic, thereby reducing gas consumption. However, critics have charged that it makes traffic in central San José more fluid, but pushes the problems to arteries outside downtown.Minister of Public Works and Transport Randall Quirós has repeatedly defended the results of the measures. He admitted this week that it is difficult to get Costa Ricans out of their cars, but is hopeful forthcoming studies of the measures will have more promising results.Gasoline prices went up last week, and RECOPE has requested another increase because of international oil prices, which have reached $75 a barrel. The requested change would increase regular gasoline from ¢406 ($0.85) to ¢445 ($0.93), super gasoline from ¢434 ($0.90) to ¢478 ($0.99) and diesel from ¢297 ($0.62) to ¢317 ($0.66).
You may be interested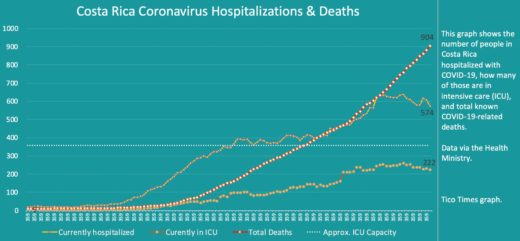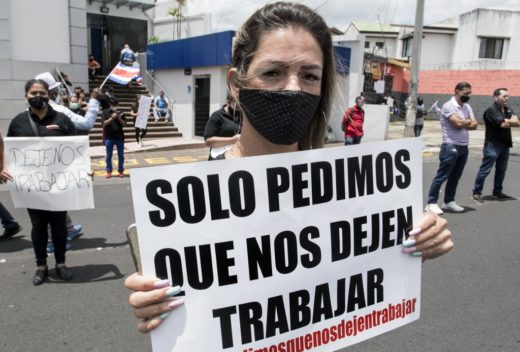 Business
3341 views
Some 34 million jobs lost in Latin America due to pandemic
Carlos MANDUJANO / AFP
-
September 30, 2020
The two aspirers for the presidency of Costa Rica, the evangelical preacher Fabricio Alvarado and the former minister Carlos Alvarado, reach the closing of the electoral campaign for April 1st with a technical draw, according to a poll disclosed this Friday.