U.S. Expats Can Still Register to Vote
THE countdown has begun to theU.S. presidential election with less thanthree months to Election Day, Nov. 2.Voting from abroad is easier this yearwith a simplified registration process atwww.overseasvote2004.com. Users simplyanswer a few questions, print and signa form and mail it by Sept. 15.Voting regulations vary from state tostate (TT, May 28). The most completeinformation, including the Federal PostCard Application – which allows citizensto register and request absentee ballots –and links to every states' requirements, isavailable online at www.fvap.gov.Although deadlines for requestingabsentee ballots may vary by state, a ruleof thumb, according to the U.S. Embassy,is to send in the request at least a monthand a half before Election Day, in thiscase, Sept. 15.The U.S. Embassy in San José is alsohelping voters register. Embassy employeesoffer assistance finding and filling outappropriate forms and will mail them tothe United States for free. For info, call519-2000, or e-mail inquiries to theVoting Assistant in San José at consularsanjose@state.gov (the subject lineshould read "Voting Absentee").Democrats Abroad and RepublicansAbroad are also helping voters register,regardless of their political affiliation. Forinfo, contact Frances Givens ofRepublicans Abroad at 228-6082, or JoStuart of Democrats Abroad at 225-3101.Diana Kerry, sister of U.S. presidentialcandidate Sen. John Kerry will also be helpingpeople register during a visit to CostaRica later this month at a barbeque picniclunch Aug. 28, from 10 a.m. to 2 p.m.The lunch will be hosted byDemocrats Abroad at the family farm ofChristiane Soto in Asserí, in the mountainssouth of San José. Organizers saythe event is not a fundraiser either forDemocrats Abroad or the Kerry campaign,rather, an attempt to register moreU.S. voters.Bus transportation is available fromthree pick-up spots, one in Escazú at 9:15a.m., another in La Sabana at 9:30 a.m.,and the third in downtown San José at9:50 a.m. Buses will leave the picnic at 2p.m. and drop people off in reverse order.Organizers ask that people reservetheir tickets (¢5,000) by Wednesday.E-mail Ruth Dixon-Mueller at dixonmueller@yahoo.com, call Jo Stuart atthe above number or Pat Piessens at282-5365 for more information.
You may be interested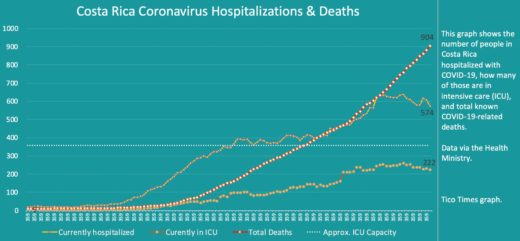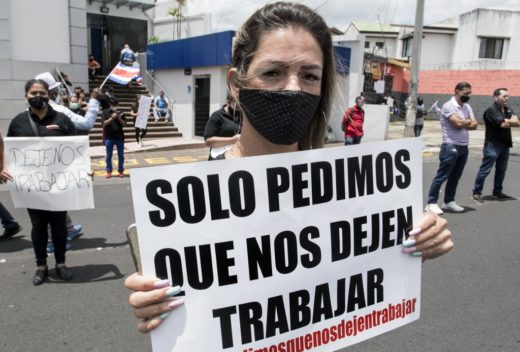 Business
3340 views
Some 34 million jobs lost in Latin America due to pandemic
Carlos MANDUJANO / AFP
-
September 30, 2020
The two aspirers for the presidency of Costa Rica, the evangelical preacher Fabricio Alvarado and the former minister Carlos Alvarado, reach the closing of the electoral campaign for April 1st with a technical draw, according to a poll disclosed this Friday.